(BLACK MUSLIM) Juvenile lifer resentenced to 50 years in prison - for brutal rape and murder of 17-year-old White girl in 1970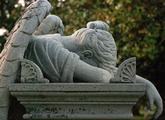 William Hines was 15 when he was convicted of assaulting and murdering

a 17-year-old girl

from East Liberty. He was sentenced to life in prison. That was 47 years ago. At a hearing Tuesday, Hines was resentenced to 50 years to life in prison, and with credit for time served, he'll be eligible for parole in three years. At 62, Hines is one of the oldest juvenile lifers convicted here.. He was convicted of first-degree murder for killing

Eileen Taylor,

who was two months away from graduating high school in 1970, when she was found dead behind a grocery store in Homewood. The Sacred Heart High School student had been stabbed, suffered a skull fracture and had been sexually assaulted. A witness described a man in a trench coat and bright pink pants following a young woman. Another witness saw a boy struggling with a girl, while another heard screams. Still additional witnesses told police they saw Hines in muddy clothes later that night. Investigators found muddy pink pants at a nearby cleaner's, and that led them to the teenage Hines, said Ron Freeman, a longtime Pittsburgh police commander who investigated the case as part of the homicide unit and testified at the resentencing hearing before Allegheny County Common Pleas Judge Kevin G. Sasinoski. Cmdr. Freeman said Hines originally confessed that he and a friend assaulted Eileen. Evidence, however, pointed to Hines alone. Hines entered a general plea of guilty less than six months later, and a three-judge panel found him guilty of first-degree murder. He was given the mandatory penalty of life without parole.

Family members testified Tuesday that Eileen's death devastated their family. She was a "kind and loving girl with a generous heart," said her sister, Rosemary Taylor Flamman. Ms. Flamman and Eileen's two other sisters each described how their father blamed himself and fell into depression, dying at 61. Some family members experienced post-traumatic stress disorder. "You never truly recover," another sister, Kathleen Taylor, said. Ms. Flamman said she often had nightmares about what happened to her sister. "I believe [Hines'] act deserves the sentence he received," she said. He is a practicing Muslim, he has painted murals while in prison and he earned a bachelor's degree from Villanova University. - (Black-on-white)
Pittsburgh Post-Gazette from Pittsburgh, Pennsylvania · Page 8 - June 23, 1982
Man Indicted Youth Held In Slaying Of Girl, 17 Her Head Hit Stone, Officer Quotes Suspect William Hines, the 15-year-old accused slayer of

Eileen Taylor, 17,

first sought to steal her purse but instead forced sexual relations upon her, Homicide Det. Stephen F. Tercsak testified at a coroner's hearing yesterday. Tercsak said that Hines told police that as he threw her to the ground her head struck a stone. Hines, of 647 Seagirt St., Brushton, was ordered held for grand jury action by Coroner's Solicitor Bernard J. McGowan on a charge of murdering the vivacious Sacred Heart High School senior early on April 2. Miss Taylor lived at 829 N. Euclid Ave., East Liberty. Her body was found in a vacant lot behind a supermarket at 6909 Frankstown Ave., Homewood shortly after 9 a. m. that day. Surround Tercsak Immediately after McGowan handed down his ruling, about a dozen blacks surrounded Tercsak but Patrolman A. It. Spruill, a black police officer, came between them and Tercsak and the crowd dispersed. Attorney Thomas A. Harper, representing Hines, indicated defense strategy will be to bring out that the youthful defendant did not have counsel while being questioned by police and did not phone his parents. However, Tercsak several times, under Harper's prodding, said Hines was advised of his rights, did not ask to call his parents, was told he had a right to be silent, and to be represented by counsel. Miss Taylor had left a birthday party in Point Breeze after telling several persons she was going to visit a boy friend 15 blocks away on Ked-ron Street, Homewood. Her father, William Taylor, holding a plastic cup of water and telling McGowan he was under sedation, testified he had taken her to the party. He left the hearing room after testifying. Mrs. Anne Andrews, 803 In-wood St., Homewood, testified that she saw a boy pulling a girl across the street from her
The Pittsburgh Press from Pittsburgh, Pennsylvania · Page 22 - June 23, 1982
She had been raped and stabbed more than 100 times and the back of her head was crushed by a rock,
Indiana Gazette from Indiana, Pennsylvania · Page 14 - December 20, 1997
Since published reports of Hines' request for commutation of his life sentence, Eberhardt said he has received numerous letters from friends and family of the murdered schoolgirl asking that the clemency request be denied. He said Miss Taylor's classmates, who were 17 or 18 at the time of her death, are "reliving this whole event again." "In my view, the cotumunity is not ready for William Hines. And they may not be ready in two years," he said. Rice said Hines, who was 15 at the time of the crime, has progressed since entering prison as a "teen-age wino" and gang member. "The crime was brutal. A young woman was slain, she was mutilated, she was raped," he said. "But he (Hines) was a wild street kid ... and you have to remember that the '70s was a time of frenzy, particularly in the black community.