(father stabs apparently white daughter to death, tries to stab her live-in black lover to death - then commits suicide jumping off bridge)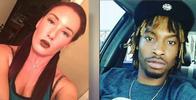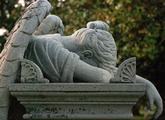 SAN DIEGO ---Authorities released the names Tuesday of a Clairemont Mesa couple wounded, one fatally, in an apparent murder-suicide believed to have been carried out by the slain woman's father. Patrol officers responding to a reported assault found 26-year-old Jamar Walter suffering from severe stab wounds in an alley off the 3200 block of Ashford Street, according to San Diego police. Medics took him to a hospital, where he was admitted in critical condition. In Walter's nearby apartment, officers found his

fatally injured live-in girlfriend, 22-year-old Katherine Mills-Perkins,

Lt. Mike Holden said. She was pronounced dead at the scene. About 40 minutes later, a black Hyundai belonging to Mills-Perkins' father, 57-year-old Mark McClellan, was found abandoned on the Coronado Bridge. Investigators located witnesses who described seeing a man running from the parked car and jumping off the span over San Diego Bay. Since no body has been recovered from the harbor, McClellan's fate remains unclear, though people rarely survive falls from the towering landmark bridge. "It appears that it is a suicide, but that part of the investigation is still (officially) open," Holden said. The motive for the assaults, which apparently took place inside the couple's residence, remains unclear. There were no reports of a disturbance there prior to the emergency call that alerted authorities to the stabbings, the lieutenant said. Due to the extent of the injuries suffered by Walter -- who remains hospitalized in intensive care but is expected to survive -- detectives have not been able to question him in any depth, Holden said.