Police: Gang of 5 Spanic Gangsters Arrested for Murders of 2 Colorado High School Students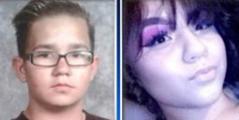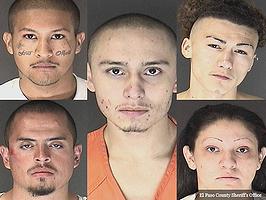 Police arrested a gang of five Hispanic suspects for the brutal murders of two teenagers whose bodies were found alongside a rural Colorado road, reports say. On March 12, the bodies of

Natalie Partida, 16, and Derek Greer, 15

, were found on the shoulder of Old Pueblo Road near Fountain, Colorado, a town immediately south of Colorado Springs. By March 24, five Hispanics, at least one with gang tattoos, were arrested for the murders. The first arrest occurred on March 19 when the El Paso County Sheriff's Office announced the arrest of

Gustavo Marquez

, 19, for the murders of the two Coronado High School students. Gustavo, who has a long record of violence, was charged with kidnapping, second-degree assault, third-degree assault, and child abuse charges. Days later, police also arrested

Diego Chacon

, 18,

Joseph Arthur Rodriquez

, 18,

Marco Antonio Garcia-Bravo

, 20, and

Alexandra Marie Romero

, 20, for the crime. All were booked on various charges such as kidnapping, robbery, and child abuse.