8 Hispanics arrested, 2 sought in connection with credit card theft sprees in Colorado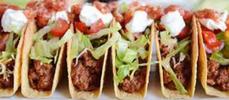 FORT COLLINS, Colo. — Police in Fort Collins announced Friday the arrest of eight people who they say were at the center of two related credit card theft sprees targeting communities in the Denver metro area to Wyoming. Two people remain on the run.

Police said the suspects broke into cars - often breaking windows or door locks - parked at natural areas and parks up and down the Front Range and took purses, wallets, and bags containing credit cards.

The alleged thieves would then immediately use the stolen cards at local retailers to purchase high-value electronics and gift cards, according to a release from the Fort Collins Police Department.


Police recently arrested the following six people for their alleged involvement in the vehicle break-ins that began in the fall of 2018:

Marco Pena-Otarola, age 32.
Cesar Pena-Castro, age 37.
Francisco Moreno-Diaz, age 23.
Rodrigo Beroiza-Placencia, age 25.
Guillermo Rivera-Seura, age 25.
Ornella Fuentealba-Mancilla, age 19.
Mircko Arnechino-Carvajal, 21, and Michell Rodriguez-Alcaino, 19, were booked on charges related to the restaurant thefts. Police said Fuentealba-Mancilla, accused of the vehicle break-ins, assisted Arnechino-Carvajal and Rodriguez-Alcaino.