CRAZED BLACK MACHETE KILLER and (ex-footballer) found guilty of murder of unarmed White jogger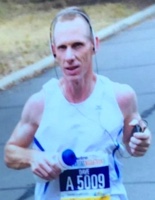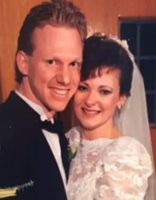 A former Texas A&M football player accused of hacking a jogger to death with a machete in 2015 was found guilty of murder Tuesday morning.

Thomas Johnson was accused of using a machete to murder 53-year-old David Stevens as he ran through a park near White Rock Creek. The jury swiftly returned a guilty verdict Tuesday morning, a day after the trial began. The trial then moved immediately to the sentencing phase. Johnson could face anywhere from five years to life in prison. The defense did not call all any witnesses or present testimony to argue Johnson's innocence. Johnson did not testify. Though Johnson pleaded not guilty, his defense said they understood a jury would find Johnson guilty.

Instead, the defense team indicated it would focus on arguing for an "appropriate punishment." With the jury out of the courtroom, Johnson stood with his lawyer as the defense explained its strategy and established, for the record, Johnson was in agreement. Johnson spoke in short sentences only saying, "yes, sir" and "no, sir" when addressed by his lawyer.
Johnson was found incompetent to stand trial in 2016 and was sent to a psychiatric hospital. He was later found fit to stand trial.

During testimony in the punishment phase, Mark Stevens, the victim's brother told the jury David Stevens was a "wonderful soul."
He said he and his wife, Patti, were married since 1990. Patti died by suicide a couple of weeks after Stevens' murder.
"They were meant for each other. That's why Patti isn't here today. She told me, 'How can I be here knowing what he did to my Dave?' She just couldn't continue on," said Mark Stevens.

Presbyterian Hospital Surgeon Dr. Mohammad Frotan later testified the machete was imbedded in Stevens' skull when rescuers brought the victim to the ER. "He had a thready, barely palpable pulse," Frotan told the jury.

Tuesday's developments follow an emotional day for witnesses on Monday as they described coming into contact with defendant Johnson moments before the murder. "I looked up at him and said good morning and he glared down at me with the most evil eyes, I've ever seen, I've ever seen," said Sharon Callison, who was out walking with a friend on the White Rock Lake trail the morning of Oct. 12, 2015.

Callison said they came in contact with a man wearing a red hoodie and a demeanor she'd never forget. "I never felt such a presence of evil, to be honest. His eyes were just cold and hard and just evil looking -- and I told Annette that man is mean and evil," she said.
- (Black-on-white)
Ex-Texas A&M football player's trial begins in jogger's killing
DALLAS - David Stevens was out for his usual morning run in October of 2015 when he passed under a bridge on a Dallas jogging path. There, prosecutors say, he was accosted and hacked to death by a former Texas A&M football player wielding a machete.
That player, Thomas Johnson, went on trial Monday, with prosecutors showing the jury photographs of what they say the former wide receiver did to Stevens' body. An official with the Dallas County Medical Examiner's office said no one could have survived the wounds.
Wife Of Murdered White Rock Trail Runner Found Dead - October 26, 2015
DALLAS (CBSDFW.COM) – The wife of a Dallas runner who just days ago was attacked and killed on the White Rock Trail has been found dead. It was on October 12 when David Stevens was attacked with a machete as he went for a morning run. When officers arrived at the trial in Lake Highlands, just north of White Rock Lake, they found Stevens with severe stab wounds. He later died from his injuries. Dallas County Sheriff's confirmed that Stevens wife, Patti, was found "deceased in the garage." Officials have not said how Patti Stevens died, but said they were not searching for suspects in the 44-year-olds death.