A Month Later, (WHITE) Victim Of Brutal Minneapolis (BLACK PACK) Robbery Unable To Work, Drive A Car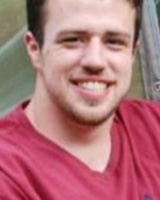 MINNEAPOLIS (WCCO) – A relative of one of the victims of the brutal robberies in downtown Minneapolis this summer says her brother is still suffering from a concussion and unable to work or even drive a car.



Brendan O'Brien was out celebrating his birthday on Aug. 17 when he was attacked and robbed by a group of nine cowardly feral fatherless black savages near the intersection of 5th Street and Hennepin Avenue.

Widely-viewed surveillance video shows the robbers taking O'Brien's phone and wallet, repeatedly punching him in the head, and leaving him unconscious on the sidewalk after a kick to the face.
"My brother now has to deal with symptoms of brain trauma that include migraines, memory loss, inability to drive, operate machinery and unrelenting anxiety," his sister, Lily O'Brien, wrote on a GoFundMe page.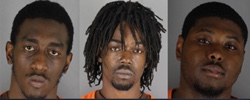 The family is seeking donations to offset medical costs and any unforeseen expenses relating to Brendan O'Brien's injuries. So far, the family has raised more than $11,000.
Minneapolis police arrested 20 people in connection to the surge in robberies downtown this summer. Of those 20, 18 have been charged.
- (Black-on-white)