Prosecutor says DNA evidence on bottle, shirt & cigarette led to charges in Indian Creek Trail murder case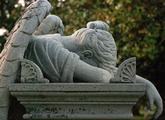 KANSAS CITY, Mo. -- Jackson County Prosecutor Jean Peters Baker announced charges Tuesday afternoon against Fredrick Scott, a suspect in the Indian Creek Trail murders and another homicide at 67th and Troost. As a news conference Tuesday afternoon, Kansas City Police Chief Rick Smith named 22-year-old Fredrick D. Scott as the suspect in two fatal shootings, and said the investigations are ongoing. Scott is also considered a suspect in other homicides in the area. Jackson County Prosecutor Jean Peters Baker said Scott faces first degree murder and armed criminal action charges in the murders of 57-year-old

Steven Gibbons

on August 13, 2017 near 67th and Troost, and 55-year-old

John Palmer

found dead near E. Bannister and Lydia Avenue on August 19, 2016. Baker said investigators were able to use DNA evidence to link Scott to the murders of Gibbons and Palmer.

"Surveillance video showed our victim, Steven Gibbons, on an ATA bus. A man exits that bus with him and is seen following him, getting closer and closer and closer. The man following the victim is carrying and drinking from a bottle and the camera pans away at the time of the homicide. DNA from a screwtop bottle found at Gibbons homicide scene matched the DNA found on a shirt also at the Palmer homicide scene. DNA from a cigarette that Scott was smoking was also matched from that bottle and KCPD detectives recovered that cigarette after Scott identified himself to police," Peters-Baker said.

Jean Peters Baker named Scott as a suspect in three other murders that occurred in close proximity. Baker said Scott remains in custody in the Jackson County jail with a request for bond to be set at $1 million, and is considered a suspect in the other three homicides on the Indian Creek Trail, but as of now there is not enough evidence to charge him in those cases.

Scott is now considered a suspect in the three other killings along the Indian Creek Trail.

One victim of trail shooting suspect was less than a half block from home when slain - August 29, 2017
Steven Gibbons was returning home from the grocery store when a killer crept up and shot him in the back of the head

Aug. 13

in Kansas City. According to police, Gibbons, of Kansas City, never saw the gunman approach. He died a day and a half later after family members had him removed from life support at a hospital. On Tuesday, Gibbons' mother, Delores, recounted the horror of that fateful afternoon. "He was almost home," she said. Delores Gibbons, 80, said Steven routinely walked to a grocery store near Meyer and Troost, but would return home by bus. Police found surveillance video showing Scott follow Gibbons off a KCATA bus before Gibbons was found shot. Detectives later linked Scott to the scene with DNA from a iced tea bottle and a cigarette butt.


Suspect charged in 2 deaths along Indian Creek Trail; suspect in 3 more - Aug 29, 2017
KANSAS CITY, MO - Kansas City police say a man is in custody in connection to two homicides along the Indian Creek Trail in south Kansas City. Fredrick D. Scott has been charged in connection to the murders of

John Palmer and Steven Gibbons

. Jackson County Prosecutor Jean Peters-Baker says Scott is also considered

a suspect in three other homicides,

but there's not enough evidence to formally charge him in those three cases. Kansas City Police Chief Rick Smith said between 50 and 60 investigators worked the cases. "We had officers on horses, ATVs and doing additional work on the trails," Smith said. Scott is in custody. Since August 2016,

there have been five homicides in the area.

According to police,

all of the victims are white males

between the ages of 54 and 67; three of them were walking their dogs on the trail or in close proximity to it. There are similarities between the four murders. Police say

all victims were white men

in their 50s and 60s. Three of them were walking their dogs when they were killed.


More on arrest in Indian Creek Trail murders and SHOULD THIS BE CATEGORIZED AS A HATE CRIME?
Robust debate today about whether the murders of

five white men

in Kansas City could or should be categorized as a hate crime....


Body of 55-year-old man found near walking trail at Bannister and Lydia - August 19, 2016
The victim was identified as 55-year-old

John Palmer

of Kansas City, Mo.


Family of Michael Darby, murdered walking dogs on Indian Creek Trail, increases reward - June 26, 2017
KANSAS CITY, Mo. -- The family of

Mike Darby

, killed while walking on Indian Creek Trail in May, has raised the reward fund for information leading to an arrest for his murder. Darby, 61, walked his dogs on that trail almost every morning. His death was the fourth on the trail in the last nine months. "I tried to brace myself for it but there was nothing that could be done," he said. Most people were enjoying Father's Day or were fortunate enough to be with their dad if their dad was still alive. My sisters and I realized that it's just a holiday that will never be the same."


Body found near Indian Creek Trail identified, police investigating as homicide - May 18, 2017
family and friends confirm it was

Mike Darby

, a co-owner of Coach's Bar and Grill


Police identify man found dead in Minor Park in Kansas City - Apr 11, 2017
Police identified the victim as

Timothy S. Rice

, 57, of Excelsior Springs, Missouri. - (news links)


'A senseless act:' Family seeks clues to bring father's killer to justice - March 08, 2017
David Lenox loved his dogs, two Shih Tzus named Snickers and Coco. He was fond of walking them on the Willow Creek Apartment grounds in Kansas City, where he lived. It was during one of those walks on Feb. 27 when Lenox, 66, was shot just a few steps away from his front door. The killing seems to lack any apparent motive. Mindy Lenox, who lives in San Francisco, expressed with disbelief that her father, an Army veteran who served in Vietnam, could survive war but be killed on a walk near his home. "He could survive Vietnam, but to be shot and killed walking his dog in the city he loved is just unfathomable to us," Mindy Lenox said.