Severed head of elderly Chinese man found in refrigerator - his daughter and her white boyfriend fled to China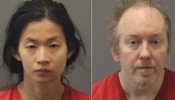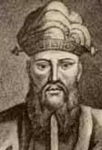 SAN FRANCISCO (KTVU) - As a daughter and son-in-law faced homicide charges for the first time in San Francisco this week, new details about

the gruesome death of a 73-year-old father

emerged in court documents.

Benedict Ching's severed head was found in his Outer Mission District refrigerator, San Francisco Asst. District Attorney Omid Talai wrote in bail documents released on Monday. Blood and a circular saw were found in the bathtub at 161 Del Monte Street, and "biological material" was found floating in the toilet. YECHHH!

Ching's daughter, Stephanie Ching, 35, and husband, Douglas Lomas, 44, were arraigned on Monday in San Francisco Superior Court on charges of murder and conspiracy, which occurred sometime between May 15 and 20 – about two months after the pair

and their two young boys

had moved in with Benedict Ching.

"This just keeps getting worse," said Lomas' brother, TJ Lomas II, 49, of Illinois, who spoke to KTVU by phone on Tuesday. "We are shocked." A motive for Ching's death was not spelled out.

The CSI unit was called. Inside, officers found human body parts, including a severed head, inside the refrigerator. Rolls of plastic sheeting, latex gloves, duct tape and other tools were found throughout the house, documents state. Stephanie Ching and Lomas were nowhere to be found, though.

Prosecutors say they and their two boys boarded a May 20 flight to Beijing at 2 a.m. They were arrested in China and returned to the United States on Saturday.