(black) Murder suspect, rapper arrested in Senoia, Georgia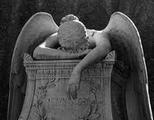 A Louisiana man wanted on murder charges, a SoundCloud rapper, and five others were arrested on drugs and firearm charges after a search of an Airbnb home in Senoia (Georgia).
, 26, is wanted out of Washington Parrish, Louisiana on charges of attempted murder, aggravated assault and discharging a weapon, according to Chief Deputy Mike Haley from the Washington Parrish Sheriff's Office. The charges stemmed from a drive-by shooting in October 2016 in which Clark is believed to have been the shooter. On Tuesday morning, authorities with the Coweta County Sheriff's Office executed a search warrant at 126 Joy Springs Ct. in Senoia after receiving information Clark was staying in the residence. Clark and the other six occupants of the house were arrested on charges of marijuana possession with intent to distribute, narcotics possession, tampering with evidence and possession of a firearm during the commission of a crime.

An unsuccessful attempt was made to flush a large amount of marijuana down the toilet. Several bottles of codeine cough syrup and several oxycodone pills were also found, along with 11 firearms and $2,949 in cash, Mathis said. In December 2019, Clark cut himself after being apprehended in a South Carolina motel. Richland County authorities said Clark barricaded himself inside of a room. After speaking with negotiators for more than an hour, deputies say they deployed gas in an attempt to apprehend Clark. Officers said Clark tried to get away through a broken window. While deputies attempted to take him into custody, officers said Clark grabbed a piece of broken glass and began to cut himself.

Rapper Javorius Tykies Scott, aka JayDaYoungan, was charged during the search.
Scott, 21, was reportedly in the Atlanta area shooting a video and possibly buying a property in Marietta, according to Mathis.
Scott's girlfriend, Jordan MacKenzie Brooks, 19, was also arrested. Brooks is reportedly pregnant with Scott's child.
In February 2020, Scott was arrested on a family domestic abuse warrant. Scott was accused of hitting a pregnant woman,
Also arrested were Khavondre Jakarius Baker, 21, Quatell Gjuan Land, 28, Kardell Dewayne Robertson, 24, and Ondre Bickham, 25.