"In a fit of rage and jealousy..."

Black Sports: 'Shoot his s--- up:' Travis Rudolph claims girlfriend sent men to kill him on night he was arrested for murder
Travis Rudolph's angry girlfriend told some men to go to his home and "shoot his s--- up," according to court documents. It turned into a brawl, and Rudolph opened fire with his AR-15.

Prosecutors call it murder. The former Florida State football star claims he acted in self-defense. It's the first accounting of Rudolph's side of the April 7 shooting outside his Lake Park home, which sent shockwaves through his Palm Beach County community and generated national headlines.

Rudolph, 25, finds himself potentially facing life in prison. He faces one count of first-degree murder and three counts of attempted first-degree murder for the shooting that claimed the life of 21-year-old college student Sebastien Jean-Jacques.

Family members of Jean-Jacques told the South Florida Sun Sentinel in May that he went to Rudolph's home that April night with the three other men looking to act as a "peacemaker" after Rudolph and his girlfriend got into a physical altercation. However, Rudolph's attorney, Marc Shiner, said in court filings that Rudolph feared for his life after the men arrived and was justified in opening fire, invoking the "stand your ground" defense. Shiner is asking for the charges to be dismissed.

According to court documents filed by Shiner, the trouble began hours before the shooting when Rudolph's girlfriend, Dominique Jones, took his phone and claimed he was cheating on her. "In a fit of rage and jealousy," she hit him over the head with a tequila bottle and destroyed his phone and a video game console, the filing said. Jones then called two men, whose names are redacted, saying Rudolph had disrespected her and slammed her to the ground. She later texted both men, telling them to come to Rudolph's home and "shoot his s--- up," according to the filing. Before the shooting, she called Rudolph's sister, saying she was sending over men "to kill Rudolph," Shiner claimed.

The four men showed up at Rudolph's house near midnight, leading to a brawl outside Rudolph's home that lasted for several minutes. Accounts differ over who started the fight. According to Shiner, Rudolph was immediately attacked after leaving the home. However, in the arrest report, one of the men told police that Rudolph was "immediately combative and confrontational" after stepping outside. During the fight, one of the men allegedly pointed a gun at Rudolph's brother, Darryl, which prompted Rudolph to run inside and grab his rifle, according to the filing.

Rudolph chased after the men, who then got into their car. Shiner claims two of the men were pointing guns at Rudolph, so he sprayed the car with his AR-15 rifle, firing 38 rounds within seconds. One man was shot multiple times and ran away as the three others sped off in their car. According to the filing, the injured man tossed his gun while he was running, but police later found the weapon.

Jean-Jacques, who was sitting in the front passenger seat, died on the way to St. Mary's Medical Center. Police did not find a second gun. Rudolph remains in Palm Beach County jail after being denied bond. Prosecutors previously announced they will not be seeking the death penalty in the case. Rudolph will make his next appearance on Nov. 8 for a "stand your ground" hearing.
Jury trial delayed in Bentonville murder case
BENTONVILLE -- The jury trial for a Rogers man accused of stabbing another man to death is being postponed nearly a year because of covid-19. Anthony Wayne Ballett, 40, is charged with capital murder, which is punishable by death or life imprisonment without parole. He previously pleaded not guilty to the charge.

He is accused of killing 25-year-old Keundra Allen. Ballett's jury trial was scheduled to begin Oct. 19. Benton County Circuit Judge Brad Karren held a hearing Friday on the request by Ballett's defense attorneys to delay the trial.

A motion filed by the defense states the covid-19 pandemic has hampered the ability to prepare for the trial. Ballett's attorneys have had only one in-person meeting with him while the rest of their communications were done via the internet, video link or through a glass partition, according to the motion. The conditions haven't allowed for full, open discussions between Ballett and his attorneys, according to the motion.

The covid-19 outbreak in the Benton County Jail has made it problematic for a defense expert to have contact with Ballett, according to the motion. A masked mental health professional was required to submit to a covid test before being allowed an in-person meeting with Ballett, according to the motion. Shannon Jenkins, spokeswoman for the Benton County Sheriff's Office, said last month of 605 jail inmates tested for the virus, 48 women and 10 men tested positive. Dozens of inmates also tested positive for the virus last year.

Bryan Sexton, chief deputy prosecutor, didn't object to the request to reschedule the trial. Sexton said he understood the defense's concerns. Karren granted the request and scheduled a new trial date of Aug. 29, 2022.

Ballett was arrested Dec. 26, 2019. He's accused of stabbing Allen 13 times, according to court documents. Police found Allen in a grassy area near an apartment at 502 S.E. B St., about a block from the Bentonville Public Library.

Ieshia Webster told police she and Ballett stopped dating about six months before the stabbing outside her apartment, but he was still in love with her. Webster said she and Allen were companions, and Ballett didn't like the relationship, according to the affidavit. Webster said she and Allen heard Ballett's car outside her apartment, and Allen went outside. There was a knock at the door a few seconds later. Webster said she saw the men fighting, and Allen was pulled in the apartment and the door was shut. They heard Ballett drive away, according to the affidavit.

Webster and Allen later heard a noise in the backyard. Allen went outside. Webster said she then heard a scream, went outside and saw Ballett had a knife and was stabbing Allen, according to the affidavit.
Deputies arrest (Black) in connection to Riverview apartment complex shooting
Deputies have arrested a man in connection to a deadly shooting at a Riverview apartment complex, the sheriff's office says. According to Hillsborough County Sheriff's Office, James Scott, 27, was responsible for shooting and killing one person while critically injuring another.

Deputies were called around 11 p.m. on Apr. 2 to respond to the Windermere Apartments following reports of gunfire, according to a Hillsborough County Sheriff's Office news release. A man was found dead at the scene while a woman was injured. She was taken to an area hospital in critical condition.

Scott faces charges of first degree murder, attempted first degree murder, possession of a firearm and burglary.
(Black) Jackson sentenced to prison after being found guilty of extorting a Jacksonville attorney
Onslow County District Attorney Ernie Lee announced the operator of a local website was found guilty of extortion resulting from a 2019 incident with a Jacksonville lawyer. Gerald Jackson Jr., the operator of "The North Carolina Beat", was sentenced to an active term of 11 months to 23 months after a jury found him guilty of extortion on Tuesday.

Lenoir County Judge Imelda J. Prate sentenced Jackson and the state was represented by Assistant District Attorney Lori Carroll. "This defendant has engaged in criminal conduct in Onslow County for several years and this office advocated for active sentences including an active sentence for his conviction of extortion," said Lee. "The citizens of Onslow deserve to be safe from defendants who use the internet to commit cyberstalking and other offenses."

Between Sept. 18 and Sept. 19, 2019, Jackson was accused of extorting money from a local Jacksonville attorney. According to Lee, in exchange for not publicly disclosing alleged personal embarrassing information about the attorney, Jackson attempted to receive $4,500 in cash. While operating the website and a Facebook page for NC Beat, the court says Jackson used the social media platform to post, report, and publish information about various individuals, including elected officials in Onslow.

Lee explained Jackson threatened to do the same to the attorney if he did not receive the money. The attorney, who remains unnamed in Lee's release, never paid Jackson and reported the threats to law enforcement.

Onslow County Sheriff's Office led the investigation against Jackson, headed up by Major Mark Scott, leading to Jackson's charge. Lee added Jackson has built an extensive criminal history in Onslow to go along with the extortion verdict. His prio

r convictions include 19 counts of felonious false bomb report to a public building (schools) in April 2016, misdemeanor computer trespass in September 2016, misdemeanor cyberstalking in Sep. 2017, two counts of misdemeanor cyberstalking in Dec. 2018, and misdemeanor cyberstalking in Jan. 2019.
Police search for (Black) former employee after worker shot in dispute at Detroit business
DETROIT – Police are searching for a 59-year-old man after a worker was shot at a Detroit business.

At about 7 p.m. on Friday, the suspect, identified by authorities as Michael Watkins, entered the manufacturing business on Mt. Elliott Street near Conant Street and confronted the victim, according to police. A dispute over a purse led to gunfire, and the bullet grazed the victim's face. Police said the worker refused medical attention.

Authorities said Watkins, who is a former employee, is believed to be driving a silver four-door 1994 BMW.
(Black) 20-year veteran of Detroit Police Department accused of sexually assaulting (RAPING) fellow officer
DETROIT – A 20-year veteran officer of the Detroit Police Department is accused of forcibly engaging in sex with another officer against her will inside her home. Interim police chief James White held a press conference Friday afternoon about the allegations against Lt. Willie Duncan.

"It's troubling," White said. "It's devastating. It's something that you cannot prepare for, mentally and emotionally." Duncan was accused of sexually assaulting another DPD officer after a party in May and when that officer came forward, another officer also came forward. She claimed Duncan sexually assaulted her in February.

"The allegation against the lieutenant, to say troubling is an understatement," White said. Duncan was arraigned Friday morning on charges in connection with the alleged assault in February. "Mr. Duncan allegedly did enter the complainant's home and forcibly engaged in sex with her against her will," the judge said.

Duncan's attorney said he is on suspension amid an internal affairs investigation at the police department. "Wearing a badge is an absolute privilege, it is not a right," White said. "It is a privilege to be a Detroit police officer and if your conduct does not support that privilege of being able to represent this department and this city with this badge, it is my responsibility to make sure that you do not wear one."

Duncan also is ordered not to have contact with the victim. He is expected to return to court Aug. 27.
Fresno police identify (Black HISPANIC) suspect in March slaying, ask for help finding him
Fresno police Monday identified a shooting suspect they believe is responsible for the killing of Julian Cerda, 18, in March. He is Eleuterio Alejandro Flores, 18.

Lt. Bill Dooley said Flores, a member of the Mongolian Boys Society gang, is sought on a homicide warrant and should be considered armed and dangerous. Cerda was shot on March 20, and officers arriving in the 4500 block of East Shields Avenue discovered multiple shell casings. Cerda was located near McKenzie Avenue and Fresno Street and rushed to a hospital, where he died of his injuries. Dooley said Cerda was hit by multiple gunshots.

Anyone with information about Flores' location is asked to call Crime Stoppers at 559-498-7867 or detective M Yee at 559-621-2407.
(Black) Suspect sought in fatal Columbia shooting
COLUMBIA, S.C. (WIS) - Officials with the Columbia Police Department say they have issued arrest warrants for a suspect wanted in connection with a shooting earlier this month.

According to officials, police are searching for 31-year-old Sherrod Cantoine Joyner. Officers say once Joyner is arrested he will be charged with murder and domestic violence of a high and aggravated nature. Officers say Joyner should be considered armed and dangerous.

According to the Columbia Police Department, at approximately midnight on August 11, 2021, Joyner was allegedly arguing with a female acquaintance at The Heights Apartments. Officers say the female told Joyner to leave and when he refused, she asked a friend for help. Police say when a male friend came to the location to assist, Joyner allegedly assaulted the female.

According to police, when the male friend tried to intervene, Joyner allegedly shot him. The victim was pronounced deceased at a local hospital.
"Raping a 9-year old child"

(Black) Alexandria man convicted of 1st-degree rape
ALEXANDRIA, La. (KALB) - An Alexandria man was found guilty of first-degree rape by a Rapides Parish Jury on Friday, August 27. Ryan Jimmerson, 29, was accused of raping a nine-year-old childbetween the timeframe of January 2017 and December 2017. He was arrested after a multi-agency investigation by Louisiana State Police and Alexandria police.

Arguments began Thursday, and Jimmerson took the stand on Friday. The jury deliberated for a little over an hour before handing down that verdict. A conviction of first-degree rape carries a mandatory life sentence.

The case was prosecuted by Brian Cespiva and Johnny Giordano. Jimmerson was represented by Phillip Robinson and Chad Guillot. The case was heard before Judge Chris Hazel. Sentencing is set for October 14.
2 (blacks) shot the repo-man that repossessed the truck
Lake Charles, LA (KPLC) - A repossession agent was injured in a shooting at a truck stop Wednesday night after repossessing a truck from a home in Lake Charles, said Kayla Vincent of the Calcasieu Parish Sheriff's Office. Calcasieu Parish Sheriff's Office deputies were dispatched to a truck stop in Vinton in reference to a shooting Wednesday night at approximately 9:30 p.m., Vincent said.

During the investigation it was discovered the victim, who is a licensed repossession agent, had been at a home on Syria Road in Lake Charles in order to repossess a truck earlier that evening, Vincent said. Moments before deputies were dispatched in reference to the shooting, CPSO Dispatch received a call from Orlandezz J. Leday, 20, of Lake Charles, advising his truck had been stolen, Vincent said. It was discovered Leday, along with Deonta D. Evans, 26, of Lake Charles, left the residence in an attempt to locate the truck.

Leday and Evans located the truck at the truck stop in Vinton and began speaking with the victim, Vincent said. Detectives have reason to believe the suspects followed the victim from the home after he completed the repossession. Detectives learned a short time later one of the suspects began shooting at the victim, who was inside his truck, striking him in the legs. Leday and Evans were located on scene and arrested and booked into the Calcasieu Correctional Center and charged with aggravated second degree battery, aggravated criminal damage to property and illegal discharge of a firearm. Judge Tony Fazzio set their bonds at $275,000, Vincent said.
HISPANIC Suspect shot by Porterville police officer after attempted break-in
PORTERVILLE, Calif. (KFSN) -- An attempted break-in ended in gunfire in Porterville late Monday night when a suspect first tried to get into a home with a woman and child inside. When officers arrived at the home near West Henderson Avenue and Matthew Street, they say 32-year-old Miguel Ruiz began to attack police.

While struggling with the suspect, one of the officers was hit by a metal object as Ruiz went after a weapon on the officer's holster. A Porterville officer then opened fire, shooting Ruiz in the stomach. Ruiz was rushed to the hospital and into surgery and he is expected to survive his injuries.

NEWS ARTICLE DOES NOT INDICATE CITIZENSHIP STATUS OF SUSPECT
Washington man convicted of so-called 'hate' crime in transgender teen's murder
[because 'transgendered people are a privileged class' and 'pets' of the Powers]
A Washington state man was found guilty Friday in the death of a transgender teenager, Nikki Kuhnhausen.

David Bogdanov, 27, was convicted of second-degree murder and malicious harassment, according to Clark County Superior Court records.
Malicious harassment is Washington state's hate crime statute. Prosecutors say when Bogdanov found out Nikki was biologically male, he became enraged and killed 'her'.

The 17-year-old had gone missing in June 2019, and six months later, 'her' remains were found in a heavily wooded area of Larch Mountain near Vancouver, Washington. Social media and phone records led police to Bogdanov, who had been messaging with Nikki on Snapchat the day of 'her' disappearance.

Bogdanov testified in his own defense Tuesday, admitting he killed her but saying that he did it in self-defense, a claim prosecutors refuted, CNN affiliate KATU reported. At the time of Bogdanov's arrest, Vancouver police Lt. Tom Ryan told reporters that the man had picked up the victim in a van and taken 'her' to a residence.

That's where the teen confirmed 'she' was biologically male, and Bogdanov gave a statement "saying that made him really, really uncomfortable and disturbed him, and he asked Nikki to get out of his van and 'she' walked away," according to Ryan. On the stand, he said the teen fought him and reached for a gun, and he said he had no choice but to subdue her, KATU reported.

Court documents suggest Bogdanov strangled the teen with a cord, according to KATU. Bogdanov admitted that in June 2019, he dumped the "girl"s body near Larch Mountain in remote Clark County, according to KATU.

Under questioning, he acknowledged that he would have found it "humiliating" if his family found out that he had been with a transgender "woman". (wasman)


Tierny REAL News Network Updates

- Tidbits - extracted from daily briefing....
********** 27 August 2021 **********
BLACK-ON-WHITE: Black woman arrested following deadly Sunday double shooting at Phoenix hotel
PHOENIX — A woman has been arrested in connection to a Sunday double shooting that left one person dead at a Phoenix hotel. At about 3:30 a.m., a trio entered the hotel located near 44th and Van Buren streets and went to a room, according to court documents.

Multiple gunshots were heard around 5 a.m. and one individual who was shot fled the room, making it to the lobby. Guests of the hotel tell an ABC15 photographer that they heard two loud bangs followed by the fire alarm system.

Police also say witnesses reported hearing yelling and an argument prior to the shooting. When police went to the room, they found another individual inside with two gunshot wounds, who was later pronounced dead, according to court documents.

Surveillance video shows a (colored)woman, later identified as 25-year-old Ebony Willis, matching the description provided by the person who was shot, leaving the hotel via a staircase. After obtaining a search warrant, police located several items in the hotel room that belonged to the three individuals, including a rental car agreement under Willis' mother's name, court documents said.

Police located Willis driving the rental car at an apartment complex near 7th Street and Northern Avenue, where she was taken into custody. Willis reportedly denied knowing the two individuals who were shot and denied being at the hotel. A search of the apartment where Willis was found uncovered a handgun that matched the caliber of the gun used at the shooting, documents stated.

Willis was brought into custody on multiple charges, including one count of first-degree murder, two counts of armed robbery with a deadly weapon, and one count of aggravated assault with a deadly weapon.

Phoenix woman charged with murder, robbery in shooting of 2 men at Radisson Hotel

Double shooting leaves one man dead, another injured at Phoenix hotel

Man dead, another injured in shooting near Phoenix hotel; suspect arrested

OBITUARY for VICTIM Dallas Summers, age 27 - (gunmemorial)



[NNN forum thread:]

White mane shot deaf at Phoenix hotel: got lap dance from Ebony before taking de sow to his room

(Black-on-

White

)
(Black) Granite City murder suspect captured by federal marshals in Tennessee
MADISON COUNTY — A murder suspect from Granite City was being held Friday in the Knox County jail in Tennessee, awaiting extradition to Illinois. Members of the U.S. Marshal Service's Smoky Mountains Fugitive Task Force arrested Mantia Johnson Jr. on Aug. 19 in Knoxville, Tennessee.

Madison County prosecutors announced on Friday that Johnson was charged with two counts of first-degree murder, attempted first-degree murder and other felonies. Johnson, 34, of Granite City, is accused in the shooting death of Ahmaad Nunley. Nunley, 30, was shot multiple times Aug. 2 at Highway 3 and Niedringhaus Avenue. He died at a St. Louis hospital. Another victim survived the shooting and was also taken to a St. Louis hospital. The Major Case Squad of Greater St. Louis handled the investigation and didn't release details on the injured person.

Police also did not reveal a motive for the shooting. Madison County prosecutors filed charges under seal on Aug. 6. The judge issued an arrest warrant and set bail at $1 million. The
(Black) Houston men charged in killing of New Orleans detective; 'Death is on the table,' officials say
Two suspects connected to the shooting death of an off-duty New Orleans police detective and the wounding of another person during a daylight robbery at a Houston restaurant have been arrested and could face the death penalty, officials said Friday.

New Orleans police Detective Everett Briscoe, a 13-year veteran of the force, had just arrived in Houston with friends on Aug. 21 and walked over to the Grotto Ristorante after dropping his bags off at a hotel. While he was having drinks with friends, the suspects tried robbing the group and Briscoe was fatally shot.

The other victim, Dyrin "DJ" Riculfy, remains hospitalized in serious condition. On Wednesday, Houston authorities arrested Anthony Jenkins, 21, in an apartment complex in southwest Houston, police Chief Troy Finner announced. A Nissan Altima matching the one the suspects fled in was also seized. Houston SWAT officers also arrested Frederick Jackson, 19, on Thursday during a traffic stop. "This is what happens, and this is what we talk about: when the community and police officers come together," Finner said. "And not only this homicide, but all homicides in our city."

Both suspects were out on bond for other crimes, Harris County District Attorney Kim Ogg said. Jenkins was on bond for aggravated assault with a deadly weapon. Jackson was out on bond for an aggravated robbery involving a 2020 robbery of someone who was followed home from The Galleria shopping mall, the same location near where Briscoe was killed. His bond was forfeited earlier this year, and earlier this month he failed to appear for a court hearing, which led to the discovery that his ankle monitor had been cut off.

Both are now charged with capital murder and attempted capital murder. "Death is on the table," Ogg said.

Bail denied for (black) man charged with raping woman in the Loop
CHICAGO - Bail was denied Sunday for a 26-year-old man accused of sexually assaulting a woman on Lower Michigan Avenue shortly after meeting her downtown last week. Anthony Brown, of Lawndale, was charged with felony counts of aggravated criminal sexual assault and attempted kidnapping in connection to the attack. Early Friday, the 20-year-old victim was with her boyfriend at Tavern on Rush, 1031 N. Rush St., when they got into an argument, according to Assistant State's Attorney Ryan DeGroot. The woman walked off and her boyfriend followed until they reached the intersection of Rush and Delaware Place, where she turned east toward Michigan and he continued south.

[NNN forum thread:] Chicago coon charged with raping woman in the Loop
How did these African-merican home-invading thieves know there was $8,000 in cash in the apartment?
Two armed burglars terrorized a Brooklyn family in a home invasion earlier this week — threatening them with a gun and tying up an elderly man before fleeing with cash, cops said Thursday. The terrifying encounter unfolded just before 6:45 p.m. Monday when the two men knocked on the family's door inside the apartment building at Warren Street and Third Avenue in Boerum Hill, cops said.

The robbers then forced their way into the apartment after the 87-year-old man answered the door, according to police. The elderly man was slapped in the face, threatened with a hammer and tied to a chair, police said. One of the men pulled a gun, pointing it at a 38-year-old woman and her 6-year-old boy before forcing the family into the bathroom, according to police.

The robbers made off with $8,000 in cash, as well as a wallet and cellphone, cops said.



[NNN forum thread:]

Elderly man, family locked in bathroom during NYC home invasion
Mom of slain BLACK 14-year-old Queens boy thrilled alleged killer arrested
The mother of 14-year-old Queens boy who was gunned down by a stray bullet in 2019 said Friday she's thrilled his alleged murderer was finally arrested — because the suspected gang member "broke my heart" and should "get what he deserves."

Shanequa Griffin, 39, of South Jamaica, said detectives notified earlier this week that 18-year-old Sean Brown had been arrested for the killing of her son, Aamir Griffin, a gifted basketball player who was shot at a neighborhood court in October of that year.

"I'm excited, I'm excited about it. I'm glad he was caught," she told The Post. "I was just happy that they police" came and told me. Most murders don't get solved.



[NNN forum thread:]

Suspect busted in California over 2019 stray bullet killing of Aamir Griffin
Shocking video shows Hispanic man swinging pipe at cops before police shooting
A shocking new video shows an unhinged man swinging a metal pipe at cops in Staten Island before officers opened fire. The body-worn camera recording, released by the NYPD Friday, captures the shooting on July 23 after cops were called to a home on Malden Place near Falcon Avenue in Oakwood.

Officers Thomas Leonardo and Robert Ruhl responded to a call for a disturbance just after 10:30 p.m. when they met 45-year-old Roberto Ramos, who was crying on the second floor. The cops at first convinced the man to get into an ambulance.

But after a few minutes, Ramos jumped out of the ambulance and took off back into the home. Leonardo chased Ramos up to the second floor, where he was met by the man swinging a 39-inch pipe at the top of the stairs, according to the NYPD.



[NNN forum thread:]

Shocking video shows hispanic man swinging pipe at cops before police shooting
UK Media Absurdly Goes Out of Its Way To Avoid Mentioning (MUSLIM) Religion of Violent, Antisemitic Thug
Last week, an elderly Jewish man in Stamford Hill, UK was assaulted by an identifiably Muslim man in an apparent antisemitic attack.

CENTER FOR THE STUDY OF POLITICAL ISLAM INTERNATIONAL

JIHAD WATCH




[NNN forum thread:]

UK Media Absurdly Goes Out of Its Way To Avoid Mentioning Religion of Violent, Antisemitic Thug


Tierny REAL News Network Updates

- Tidbits - extracted from daily briefing....

Biden has given our enemies billions of dollars worth of military hardware. He's given them intelligence regarding our allies in the region. He gave the Taliban a list of names of U.S. citizens, green card holders and Afghan allies to grant entry into the outer perimeter of the city's airport. He's given them hostages. He's placed our soldiers in a no-win situation and allowed them to be killed.

Does anyone think these things were accidental? I do not. The horror of losing Marines in Kabul today should reinforce our resolve to not import these kinds of dangers to America. Per Pew Research polling, 40% of Afghans believe suicide bombing is a justifiable tactic. 72% of Afghanis can't read and are TOLD what the Koran says.

KENNEDY: "I don't think this is incompetence on the part of the Biden Administration. They are doing this on purpose to demoralize the American people and the American military. This is the great reset. Getting America off the world stage in the most humiliating way,
********** 26 August 2021 **********
BLACK-ON-WHITE: Dog stabbed in deadly Lawrence attack expected to recover
LAWRENCE, Kan. (AP) — A dog that was stabbed at a Lawrence grocery store in an attack that killed its owner is expected to recover, the Lawrence Humane Society said in a social media post.

The post said that the dog, named Bear, sustained a stab wound to his side early Wednesday in the attack at a Dillons store. The dog's owner, who police later identified as 66-year-old Daniel Brooks, of Lawrence, was killed.

The Lawrence Humane Society said that the dog initially was in shock, but his wound had been repaired and his prognosis is good.

Police said 54-year-old (nword) Robert Earl Davis, of Lawrence, was arrested at the scene and booked into the Douglas County Jail on suspicion of second-degree murder and cruelty to animals, the Lawrence Journal-World reports.

Davis was released from prison in 2012 after being convicted of aggravated assault, aggravated robbery and rape in Douglas County, all of which occurred in 1983, according to the Kansas prison registry.

OBITUARY for Danny Brooks - Funeral Expenses - (gofundme)



[NNN forum thread:]

WM, 66 dies protecting dog in stabbing outside Lawrence, KS grocery store by negro

(Black-on-

White

)
BLACK-ON-WHITE: Interracial couple arrested in stabbing death of (White) Burlington man, 24
BURLINGTON — Police say they have arrested two people in the recent stabbing death of a 24-year-old Burlington man.

On Saturday, police went to Corporate Suites at 2912 Saconn Drive about a death investigation and found the body of Lucas Daniel Cook, who died from a single stab wound, according to a news release from the Burlington Police Department.

Police arrested Scottie Oneil Pringle, 29, of Burlington, on a charge of second-degree murder. He is being held without bond in the Alamance County Jail.

Eva Marie Meierdiercks, 40, was arrested and charged with accessory to second-degree murder. She was jailed on a $75,000 secured bond.

OBITUARY for VICTIM Lucas "Luke" Daniel Cook - February 1, 1997 ~ August 21, 2021 (age 24)



[NNN forum thread:]

Burlington, NC WM, 24 stabbed to death by negro and his mudshark

(Black-on-

White

)
BLACK-ON-WHITE: Black female demon possessed stranger shoves White 2-year-old girl to ground in random Bronx attack
The mother of the toddler who was randomly shoved to the ground by a stranger in The Bronx recalled the horrifying encounter in an interview with The Post Wednesday — including how the attacker was "speaking gibberish" when she struck. Sahara Bernard, 21, told The Post that the still-at-large suspect "came out of nowhere" Tuesday morning after the mom and her 2-year-old daughter, Scarlett, left a deli at 230 East 198th Street, where they had ordered a grilled cheese sandwich.

"Next thing I know my daughter's on the floor and [the suspect] is skipping off," the mother recounted. "She wasn't speaking words. She was speaking gibberish," Bernard said of the assailant. "Her eyes were bugged out and everything."

Little Scarlett suffered redness and swelling to face from the caught-on-camera assault. Her mother said she is now "perfectly fine" following a brief visit to Montefiore Hospital. The attacker is apparently known as a frequent panhandler in the neighborhood, Bernard said.

The mother, who is seven-months pregnant with another child, said she was tempted to catch the woman herself before she fled. "I was just really angry. Honestly I just really wanted to grab her," Bernard said, "but … [Scarlett] is more important than me trying to grab a woman and go to jail."

Bernard said she is now urgently trying to move out of her Jerome Park neighborhood, noting she believes there's been an uptick in crime in the area. "As a parent, I just want to get out as soon as possible," she said. "You got people with knives and guns out here, and people like her assaulting children." "I feel like more could be done," to address the violence, Bernard added.

Video shows stranger shove 2-year-old in random attack



[NNN forum thread:]

Black female demon possessed Stranger shoves White 2-year-old girl to ground in random Bronx attack

(Black-on-

White

)
Murder warrant issued for black man for murder of black woman
A woman was found dead in a South Boston motel room Tuesday afternoon. Just after 5 p.m., Halifax County 911 received word that the body of a 26-year-old Black female was found inside a first-floor room at the Super 8 Motel on Bill Tuck Highway. South Boston police say the victim, Mahalia Townes, of Clarksville, appeared to have wounds consistent with being assaulted. Her body has been taken to the Medical Examiner for autopsy.

A suspect was identified and investigators issued a second-degree murder warrant for Michael Anthony Small, 31, of Buffalo Junction. Small has not been apprehended; he's described as standing 6-foot-2 and weighing 265 pounds.

Police also identified a vehicle they believe Small may be driving. It's described as a 2009 dark blue Honda Accord with Virginia license plate UEU7309 and has the words "Hope" and "Harmony" on the back glass
(ALMOST-CERTAINLY BLACK) NYC 17-year-old charged with murder in sweet sixteen party shooting
A 17-year-old 'boy' was arrested Wednesday and charged with murder over a shooting last year at a Brooklyn Sweet 16 party that left a woman dead and six other people wounded, police said. The unidentified minor was allegedly among multiple gunmen who opened fire during the celebration inside a building on Albany Avenue near Fulton Street in Bedford-Stuyvesant last November, according to cops.

Dayjionna Long, a 20-year-old visiting from Virginia, was fatally shot in the hail of gunfire. Six other victims, ranging in age from 14 to 19, were also struck by bullets.

Police have said the deadly gun violence may have been retaliation for a nearby shooting where a reputed 17-year-old gang member was injured. It's believed the gang member attended the Sweet 16 party when it started in East New York. The bash then relocated to the Bedford-Stuyvesant building after police broke it up, sources have said.



[NNN forum thread:]

NYC 17-year-old charged with murder in sweet sixteen party shooting
Black (female?) ST. PETERSBURG POSTAL WORKER ACCUSED OF STEALING MAIL, PASSPORT APPLICATIONS
The U.S. Attorney's Office says she opened first-class mail and photographed personal identifying and bank account information then forwarded the photographs to co-conspirators for use in a bank fraud scheme. TAMPA – A Ruskin woman has been indicted in federal court in connection with a scheme to steal peoples' identities, according to U.S. Attorney Maria Chapa Lopez.

Jasmine Wynne, 30, of Ruskin, was charged with one count of conspiracy to commit bank fraud, five counts of aggravated identity theft, and one count of theft of a postal key. Wynne faces up to 30 years in federal prison for the conspiracy count, up to two years' imprisonment for each identity theft count, and up to 10 years' imprisonment for theft of a postal key. The indictment also notifies Wynne that the U.S. intends to seize assets used in the offense.

According to the indictment, Wynne, a postal clerk with the U.S. Postal Service who was working at the St. Petersburg retail post office location, conspired with others to defraud federally insured financial institutions. Wynne used her status and the special access she had as an USPS employee to open first-class mail and to photograph personal identifying information and bank account information.

Wynne then forwarded the photographs to co-conspirators for use in a bank fraud scheme. The indictment further alleges that Wynne also photographed U.S. passport applications that were processed at her post office location to gain applicants' PII and bank account information. She then forwarded that information to co-conspirators.

In addition, the indictment charges Wynne with using her position as a USPS employee to access and steal restricted postal arrow keys – special master keys that open USPS collection boxes, banks of mailboxes at apartment complexes, and any other mailbox keyed with an arrow lock. Wynne then provided the postal arrow keys to co-conspirators for use in the conspiracy.
Two (blacks) sentenced to federal prison in identity theft scam used to buy thousands of dollars in tires
A 30-year-old Waco woman and a 30-year-old Dallas man have been sentenced to federal prison for their parts in a scheme to use stolen credit card numbers to buy thousands of dollars worth of tires.

Brandon Decorwyn Alexander of Dallas and Eboni Simone Arps of Waco were listed in federal indictments as being involved in a criminal conspiracy to use the stolen card numbers not only to buy the tires in Central Texas area stores and also in other states, but also to rent vehicles used to transport those tires.





(Black) Man who led police on chase in stolen mortuary van turns self in
CONYERS, Ga. - A Georgia man accused of stealing a mortuary van with a body inside from a crematory parking lot and leading police on a chase has turned himself in to authorities.

Conyers Police Capt. Kim Lucas told FOX 5 News detectives had been looking for 23-year-old Kijon Griffin who was their prime suspect in a number of entering autos cases.

Capt. Lucas said when they spotted him Tuesday afternoon, Griffin saw the mortuary van parked outside a crematory, jumped in it and took off.



[NNN forum thread:]

Re: Nigga will steal yo stuff
Black CRIME: 14-year-old girl tied up in NYC home invasion robbery
Three crooks busted into a Bronx apartment and tied up a 14-year-old girl before making off with more than $7,500 and jewelry, police said early Thursday. The robbers used a crowbar to force their way into the home near Bruckner Boulevard and Pugsley Avenue in Unionport at about 10 p.m. on Tuesday and bound the teen's hands using USB cables, according to cops

The home-invaders, all men, also snatched handbags, perfume and shoes before fleeing, police said. The teen sustained bruises to her wrists, but refused medical attention, authorities said. Police said the trio of suspects were still on the lam as of early Thursday.



[NNN forum thread:]

14-year-old girl tied up in NYC home invasion robbery
Tourist punched in face in random Times Square attack by BLACK LUNATIC
A 20-year-old tourist from Wisconsin was randomly attacked by a lunatic in Times Square on Wednesday afternoon, police and sources. The suspect stalked the victim and then punched him in the face on Seventh Avenue near West 49th Street at about 2:30 p.m., the NYPD and sources said.

After the unprovoked assault, the creep continued to trail the man up the block — before nearby officers intervened, according to sources. Footage from the scene showed at least four cops struggling to subdue the suspect as witnesses stared in shock. The suspect was eventually handcuffed and hauled to a nearby hospital for a psychiatric evaluation, sources said.

[NNN forum thread:] Tourist punched in face in random Times Square attack by Negro
Hispanic Suspect who beat woman to death with baseball bat arrested after standoff with LAPD
LOS ANGELES - A homicide suspect was taken into custody after an hours-long standoff inside a home in the Arlington Heights area. The suspect, identified as Joshua Ramos, is suspected of beating a woman to death with a baseball bat. Officers responded to the 2300 block of Venice Boulevard around 8:15 a.m. for reports of an assault with a deadly weapon, according to the Los Angeles Police Department. Paramedics rushed the woman to the hospital where she later died. Meanwhile, investigators say Ramos ran back to his house and barricaded himself inside. Officers evacuated eight neighbors and after 5 hours of SWAT tactics and negotiations…they took Ramos into custody.

RAMOS Surname - Most prevalent in BRASIL
- Highest density in PUERTO RICO
********** 25 August 2021 **********
BLACK-ON-WHITE: BARBARIC WORTHLESS DRUGGED UP BLACK Shooter opened fire on WHITE Miami Beach tourist, danced over body
A Georgia man "randomly" shot and killed a tourist dining outside with his family in Miami Beach, then danced over the body, cops and a witness at the disturbing scene said. Tamarius David, 22, of Norcross, Georgia, allegedly opened fire on Dustin Wakefield, 21, from close range as he was eating in the outdoor section of La Cerveceria de Barrio on Miami Beach's famous Ocean Drive on Tuesday night, CBS Miami reported.

"After the shooting, he was dancing on top of the guy," a witness, who didn't want to be identified, told the news station. Wakefield, who was on vacation from Castlerock, Colorado, attempted to protect his 1-year-old son before he was shot multiple times, his family told the Miami Herald.

"This guy came in with a gun waving it, saying 'It's time to die.' He pointed the gun at his son and Dustin said, 'He's only a boy,'" his uncle, Mike Wakefield, told the newspaper. "Dustin stood up between the gunman and the baby and he shot him. He shot him multiple times on the ground."

The gunfire also struck another customer, who suffered non-life-threatening injuries, police said. Authorities have not released the identity of the second victim.

Police responded to 911 calls about the shooter and found David trying to open a locked door while holding a firearm, CBS Miami reported. Footage showed David in an alleyway next to the scene, yelling, "I did it. I did it," the Miami Herald reported.

Officers ordered him to drop the weapon and he complied, then was taken into custody. David — who is referred to as David Tamarius Blair Jr. in some reports — allegedly confessed to "randomly" shooting the two patrons, telling authorities that he "was high on mushrooms, which made him feel empowered," police said. He faces charges of second-degree murder with a weapon and attempted murder.



[NNN forum thread:]

WATCH: Black man 'shoots white tourist at dinner, dances on body'

(Black-on-

White

)
BLACK-ON-WHITE: NYC man charged with helping transport white prostitute's body in barrel to NJ
A Queens man has been arrested for his alleged role in helping transport the body of a hooker from New York City to New Jersey, where she was found stuffed in a barrel, officials announced Tuesday. Aquellio Parker, 29, is accused of helping to move the remains of Nicole Flanagan, 44, to the residential neighborhood of Ridgefield Park, where her body was found on Aug. 13 inside a 55-gallon drum, according to the Bergen County Prosecutor's Office.

There was no sign of injury to Flanagan, of Queens, and authorities are still awaiting the results of toxicology tests. Parker turned himself in to the NYPD on Sunday, and is awaiting extradition to New Jersey, officials said.

Before Flanagan's remains were discovered, she had last been seen alive on Aug. 6 inside a Financial District apartment building, riding an elevator with a 25-year-old gang member to the 22nd floor, police sources have said. On Aug. 11, the ex-con brought a large plastic barrel into the building at 95 Wall St. and one day after that, he was spotted wheeling it to a U-Haul van with an unidentified man who parked the vehicle at the rear service entrance, the sources said.

It was not immediately clear if Parker was the man driving the vehicle. Parker was charged with being an accomplice to disturbing, moving and/or concealing human remains, being an accomplice to desecrating, damaging and/or destroying human remains and conspiring with a co-defendant to disturb, move, conceal and/or desecrate a deceased body.

NYPD identifies 'person of interest' in death of hooker found in barrel



[NNN forum thread:]

NYPD identifies 'person of interest' in death of hooker found in barrel

(Black-on-

White

)
BLACK-ON-WHITE: Video shows BLACK apparently forcing (white) woman into stolen van in Campbell
CAMPBELL, Calif. (KRON) – Police in Campbell are searching for a van that was reportedly stolen and involved in a suspicious incident on Sunday afternoon. Around 2:50 p.m., officers responded to the area of West Campbell Avenue and La Vonne Drive following reports of a male and female fighting in the middle of the road outside a van.

Authorities located the vehicle and attempted to make a traffic stop, however, the van sped away. It was last seen heading northbound down Winchester Boulevard. Police say the van was reported stolen from a Home Depot parking lot in San Jose on Saturday — It's a 2019 white Ford transit with a California license plate number: 04135W2.

"Gijon Logistics, Inc" is on both sides of the van in black letters. Witnesses told police that the female was struggling with the male and was heard yelling "I don't want to get in" and "I hate you." The woman was eventually forced back into the van.

The male suspect is described as a black adult, around 30-years-old, had a bald head, and was wearing a bright blue t-shirt, and dark-colored jeans. He was driving the van. The female is described as a white adult in her mid-twenties and was wearing a gray tank top and gray shorts.

Surveillance video shows the incident and was released to the public. At this time, the van and people involved remain outstanding.

[NNN forum thread:]

Mushark fights with Buck in road outside of stolen van

(Black-on-

White

)
(Black) Democratic mayoral nominee Eric Adams ran errands for a prostitute - tresspassed and stole after disagreement on compensation
"Micki teased the streetwise kid. Wearing only a tiny bra and G-string, she would chat with little Eric between acts. Then she broke her leg, and Eric went to see her at her apartment. He started running errands for her while she couldn't dance, picking up groceries, booze, and smoke," Williams writes.

But once Micki recovered, she kicked her errand boy to the curb. Adams demanded compensation for the groceries and other work he'd done for her, but she refused to pay him, according to the article.

So Adams and his older brother, Conrad, got into her pad using a key she'd given them and took a television set and money order as repayment.



[NNN forum thread:]

Darkie Democrat Eric Adams ran errands for a prostitute
(Black female) State Senator charged with theft and embezzlement involving government programs and wire fraud
MEMPHIS, Tenn. (WMC) -State Senator Katrina Robinson made an appearance on federal charges of theft and embezzlement involving government programs and wire fraud Friday. Robinson is accused of conspiring to use The Healthcare Institute to defraud one victim of more than $14,000.

Robinson is the director of the institute. She has pleaded not guilty to the charges. Friday, a judge sent her trial date for September 13. After court, Robinson called the government's handling of the case "harassment."

"Just the racist comments and the phone calls, the emails, it's been very, very trying for me this entire time, and just for us to keep prolonging this process is making it even more painful, not only for me but for my institution and my students who have been directly affected by the government's handling of this case," said Robinson.



[NNN forum thread:]

Thieving Sheboon Senator cries racism
Officer-involved shooting investigation underway in North Nashville - POSTED JUN 3, 2020
NASHVILLE, TN (WSMV) - Tennessee Bureau of Investigation Agents are conducting an independent investigation into an officer-involved shooting in North Nashville on Wednesday morning. Police said 27-year-old Jotez Anderson remains at Vanderbilt University Medical Center after being shot by two officers on Wednesday morning

The shooting happened after Metro Police officers were 2100 block of 18th Avenue North around 5:45 a.m. Police were called by Anderson's ex-girlfriend following a dispute between her and his current girlfriend. The ex-girlfriend told police the current girlfriend pulled a firearm on her.

When North Precinct Field Training Officer Joshua Green and his partner, Officer David Harms arrived, Green said they spotted Anderson "running toward him from the rear of the duplex with pistol in hand." Green, who is the five year veteran with the Metro Police Department, said he yelled at Anderson "to drop the pistol." However, Green said Anderson did not comply and he fired at him.

Police said Anderson kept running and Harms, who graduated from the academy in February, "yelled for him to drop the pistol." Police said Anderson did not drop the firearm and pointed the gun toward Harms, who fired. Anderson was sentenced to 16 years for attempted first-degree murder, police said. He was charged in connection with shooting of a teenager and the separate armed robbery of a man in a McDonald's parking lot in 2010.

Police said federal authorities are investigating Anderson "in regard to possessing the gun as a convicted felon." Anderson is wanted for a domestic assault involving a woman not associated with Wednesday's events, police said.



[NNN forum thread:]

Negro resisting arrest fired at officers
NOPD Identifies (Black) Wanted Suspect in First District Cutting Investigation
The NOPD has obtained an arrest warrant for Reuel Yehuda (pictured, black male, DOB: 10-05-1984) in the investigation of an aggravated battery by cutting incident on August 16 in the 2200 block of Esplanade Avenue.

Through Investigation, NOPD First District detectives determined that at approximately 3:20 a.m., the pictured suspect approached the victim as he stood at a bus stop, removed a silver object from his person and attacked the victim, causing serious injury. The victim was transported to the hospital via EMS.

As the investigation progressed, detectives developed and positively identified Yehuda as the perpetrator in this incident. An arrest warrant was obtained for one count of aggravated second-degree battery.

[NNN forum thread:] BOLO for Spook who stabbed man at bus stop
Angry dark Hispanic teen customer charged with manslaughter for Bronx auto repair shop gunfight
An unhappy teenage customer has been charged with the shooting death of a tow truck driver in a gun battle inside a Bronx auto repair shop, police said Wednesday. Angel Medina, 18, was charged Tuesday with manslaughter, attempted murder and gun possession. He has been in police custody at the hospital recovering after being shot by the victim during the Aug. 17 clash.

The teen and victim John Vallejo, 32, shot each other in a confrontation inside First Choice Automotive on Randall Ave. near Bryant Ave. in Hunts Point, according to cops. The teen had come into the shop with friends looking to pick up a black Mercedes E300 which had been in a crash. He was mad his repaired car hadn't been washed yet and angry he had to pay a $1,000 deductible, according to shop manager Armando Lio.

"We told him, 'Listen, we're gonna wash your car so you can take it,'" Lio said. "And I guess he was on drugs or something...His eyes — it was like he had a demon in him. He was like, 'Yo, I want my car right now.'" After he was told about the deductible, Medina allegedly took out his gun and pointed it at a receptionist. That's when Vallejo, an independent tow truck operator who sometimes works in the shop, pulled out a gun, workers said.

The duo exchanged gunfire. Vallejo, struck in the upper body, died at Lincoln Hospital. Medina was intubated at the same hospital for gunshot wounds to his upper body and arm but is expected to survive.
Crazy white Iowa woman on drugs gets 25 years in prison for striking Black, Hispanic children with Jeep because of race
DES MOINES, Iowa — An Iowa woman who pleaded guilty in April to striking two children with her Jeep because they were Black and Hispanic has been sentenced to 25 years in federal prison for hate crimes.

Nicole Marie Poole Franklin's two federal sentences, which were handed down Thursday, will run concurrently with one another, as well as with identical sentences she received in state court for the December 2019 crimes. Poole Franklin, 43, of Des Moines, was sentenced in May on two counts of attempted murder.

Poole Franklin's victims were a 12-year-old boy, who is Black, and a 14-year-old Hispanic girl. Poole Franklin later told detectives she'd smoked meth a few hours before the attacks.



[NNN forum thread:]

Mentally Ill white woman sentenced to 25 years for scratching and bruising a picanninny with her jeep
********** 24 August 2021 **********
BLACK-ON-WHITE: Verdict reached in 2020 Cordova trial of black accused in neighbor's deadly shooting
MEMPHIS, Tenn. (WMC) - Chauncy Black, a teen whose GoFundMe campaign, called "Chauncy's Chance," went viral in 2016 is on trial for murder. A verdict in the case was reached Friday.

Chauncy Black and his brother, Timothy Black, were both charged in the January 2020 death of 26-year-old Kaleb Wakefield. Investigators say Wakefield died half an hour after being shot at his home across the street from Black's home on LaGrange Circle in Cordova. After nearly two hours of jury deliberation, Chauncy Black was found guilty of reckless endangerment and reckless endangerment with a deadly weapon. He was found not guilty of employing a firearm during a felony.

Black told police they were shooting at a vehicle as it pulled away from their house after someone in that vehicle fired shots at them first. On the stand Friday, Chauncy Black said he fired his weapon out of protection.

"When I went out the door, what was going through my mind was protecting my family and my home," said Chauncy Black. The Cordova home where Chauncy Black and his brother lived in was deemed a public nuisance last year after the Shelby County Sheriff's Office reported 265 calls to the home in two years alone.

Chauncey was the only defendant in the case. According to a March 2021 release his co-defendant and younger brother, Timothy Black, died of cancer in late 2020. Wakefield's fiancé, Isabella Edwards, spoke with Action News 5 after the verdict on Friday, states "...he is responsible and he should've been found guilty on all counts, however with the verdict reached it doesn't bring Kaleb back."

Chauncey will be sentenced on September 17.

OBITUARY for VICTIM Kaleb Bruce Wakefield - SEPTEMBER 14, 1993 – JANUARY 4, 2020



[NNN forum thread:]

Spook gets away with murder of white man

(Black-on-

White

)
(Black) N.C. Caretaker Charged with Murder After Allegedly Leaving Female Patient with Cerebral Palsy in Hot Car for 5 hours
A North Carolina caretaker was arrested on Monday after she allegedly left a 21-year-old patient in a hot car for several hours, resulting in the patient's death. Briea Askew, 29, is charged with second-degree murder. She is currently being held at the Guilford County Jail on a $200,000 bond, High Point Police wrote in a press release.

On Aug. 10, officers responded to Wake Forest Baptist High Point Hospital around 2:30 p.m. in relation to a death investigation. Police determined that a 21-year-old female with cerebral palsy — who was not identified —had been brought to the hospital with a temperature of over 110 degrees. She was pronounced dead shortly after.

The investigation led authorities to believe that Askew allegedly left the patient unattended in a car that was parked outside for around five hours. The vehicle did not have air conditioning, which contributed to the victim's death along with excessive heat in the area, police said.
(Black) Bensalem Man, Tamir Phillips, Arrested For Fatally Shooting 14-Year-Old Boy At Willingboro Gas Station
WILLINGBORO, N.J. (CBS) — A 22-year-old man was arrested Monday for shooting and killing a teenager at a Willingboro Township gas station over the weekend. Investigators say Tamir Phillips, of Bensalem, shot 14-year-old Jesse Everett in the head at the Phillips 66 gas station on 99 Martin Luther King Jr. Drive on Saturday.

The investigation revealed that a day before the shooting, the owner of a 2014 Honda Civic had contacted police to report that the vehicle had been stolen. Police say the owner of the Civic would frequently allow Phillips to use the car.

Prior to the shooting, Phillips was riding in a vehicle being driven by his girlfriend, 29-year-old Chelsea Holman, when they spotted the stolen car at the pumps of the gas station.

That's when police say Holman pulled into the gas station and next to the driver's side of the Civic. Phillips confronted Everett and fired one shot into the car, sticking the teen in the head and killing him.



[NNN forum thread:]

Officials: Teenager Shot, Killed At Gas Station In Willingboro, New Jersey
(Black) Jersey City man sexually assaulted 13-year-old Montclair girl he met online
A Jersey City man has been charged with sexually assaulting a 13-year-old Montclair girl he met online, Hudson County Prosecutor Esther Suarez said.

Steffon Fowler, 24, was arrested Tuesday by members of the Hudson County Prosecutor's Office Special Victims Unit after he surrendered at the Hudson County Prosecutor's Office in Jersey City. He was charged with one count of second-degree sexual assault, one count of third-degree endangering the welfare of a child and one count of fourth-degree criminal sexual contact.

The investigation began on Jan. 17 when the special victims unit of the prosecutor's office was notified by Jersey City police of the alleged sexual assault of the girl at Fowler's home on Arlington Avenue, authorities said.

After his arrest, Fowler was taken to the Hudson County jail in Kearny pending his first appearance. In separate incidents in May, a Union City man and a Kearny man were arrested and charged with sex crimes against juvenile girls.

[NNN forum thread:] Jersey City jigro sexually assaulted 13-year-old Montclair girl he met online
(Black) Hudson County man in wheelchair is charged with sexual assault of teen
A Hudson County with at least five felony convictions sexually assaulted a Jersey City teen at a North Bergen hotel, Hudson County Prosecutor Esther Suarez said.

Christopher Graham, age 46, who uses a wheelchair, was arrested Wednesday by members of the Hudson County Prosecutor's Office Special Victims Unit and charged with one count of first-degree aggravated sexual assault and one count of third-degree aggravated criminal sexual contact against an 18-year-old Jersey City woman, Suarez said.

Graham was also charged with multiple drug offenses after a search warrant for his apartment was executed, Suarez said. The charges include possession with the intent to distribute PCP and possession with intent to distribute cocaine. Authorities say Graham took the teen to the Days Hotel at 2600 Tonnelle Ave., where it's believed he lives, after meeting her in Jersey City and offering to give her a ride home.

Members of the SVU were notified by the North Bergen Police Department on Aug. 15 of the alleged sexual assault and Graham was subsequently identified and arrested. Graham have five convictions going back to 2001 that include assault, weapons possession and drug possession and distribution.

[NNN forum thread:] Hudson County, NJ coon in wheelchair is charged with sexual assault of teen
(Black) Penn Station shooting suspect who wounded bystander seen on video: NYPD
alt='dead victim' style="border:7px solid black" align="right" height="150"> --> Police on Tuesday released video and a photo of the suspected gunman who opened fire outside Penn Station Monday night, striking an innocent bystander from New Jersey. The alleged gunman, wearing black pants, a black shirt and lugging a red backpack, is seen getting off an escalator at the transit hub after wounding the 58-year-old victim, identified as Christopher Farrell.

NYPD Det. Nick White was on patrol nearby and heard the shot and treated Farrell. "I saw he had a gunshot wound to his leg, at which time I applied a tourniquet, put the quick clot inside of the wound and waited for EMS to transport him to the hospital," White said Tuesday.

A quick clot is gauze that helps with clotting. "For being shot, he was very calm, thankful," White said. "Just really was surprised by everything that had happened."

[NNN forum thread:] Penn Station shooting suspect who wounded bystander seen on video: NYPD
(Black) Early Co. coroner arrested on sex assault charge
BLAKELY, Ga. (WALB) - The Early County coroner was arrested on Wednesday on a sexual assault charge, according to the Georgia Bureau of Investigation (GBI). Todd Hunter, 51, was charged with misdemeanor sexual battery, felony violation of oath of office and driving under the influence of alcohol.

He was taken to the Early County Jail and was released on a $7,500 bond. On Tuesday, the Early County Sheriff's Office asked the GBI to investigate allegations that he sexually assaulted someone at his home, according to the agency.

"Based on information obtained during the investigation, investigators believe there are other victims," the GBI said. The GBI said the investigation is active and ongoing.

Anyone with information is asked to call Early County Sheriff's Office at (229) 723-3577 or the GBI's Regional Investigative Office in Sylvester at (229) 777-2080.

[NNN forum thread:] Coon coroner arrested for sexual battery
(Black) Sumter Co. prisoner escapes
AMERICUS, Ga. (WALB) - A Richmond County man who was in jail in Americus for burglary and drug possession has escaped, according to the Sumter County Sheriff's Office. Sheriff Eric Bryant said that Rodriquez Germany got away from the Sumter County Correctional Institute Monday morning.

He took a gray 2010 Honda Accord with the license plate BA1LEE and made his escape. Germany is 5′0 and weighs 189 pounds. If you see him, you're asked to call the Sumter County Sheriff's Office at (229) 924-4094.



[NNN forum thread:]

Apehunt on for short, fat groid who escaped from jail
(Black) Female Charged After Armed Robbery At Atmore Walmart
A woman was arrested shortly after the armed robbery of the Atmore Walmart Monday afternoon. The armed robbery was reported about 3:15 p.m. at the store on North Main Street.

"Walmart officials said a female walked up to the service desk and advised the cashier she was armed with a weapon and demanded cash," Atmore Police Chief Chuck Brooks said. "The female suspect then fled the store on foot with an undisclosed amount of cash."

Atmore Police Department officers located the suspect in a wooded area behind Oak Hill Cemetery, which is adjacent to the store. The suspect was identified as 30-year old Therease Antoinette Fletcher of Huntsville Alabama. She was transported to jail on a charge of robbery first degree.



[NNN forum thread:]

Negress charged in Wal Mart armed robbery
(Black) Rapper PnB Rock pleads guilty to gun, drug charges
BENSALEM, Pa. - Philadelphia rapper PnB Rock has pleaded guilty to gun and drug charges stemming from a 2019 arrest in Bensalem, authorities announced Tuesday.

Rakim Hasheem Allen, who goes by the stage name PnB Rock, entered an open guilty plea to one count of possession with intent to deliver and one count of receiving stolen property.

Allen, 29, was sentenced to 36 months of probation on each count, and the sentences are to run concurrently. He was also ordered to complete 100 hours of community service and his supervision was permitted to be transferred to California.



[NNN forum thread:]

Philadelphia Rapper PnB Rock Pleads Guilty In 2019 Marijuana, Stolen Gun Charges, Bucks County Officials Say
GAY PRIDE NEWS!!! - Trial to start in the alleged HOMO-rape of boy, 6
TEXARKANA, Ark. — A man accused of sexual misconduct with a 6-year-old boy in 2019 is scheduled to face a jury later this week in a Miller County courtroom. Everett James Miller, 51, is charged with rape and second-degree sexual assault. A jury was selected Monday to hear the case before Circuit Judge Brent Haltom. Opening statements and testimony are expected to begin Thursday.

The boy allegedly made an outcry of abuse to a parent on Christmas Eve 2019. The boy allegedly spent the night of Dec. 23 at Miller's home and was picked up by a parent the following day.

The boy reportedly told a forensic interviewer at the Texarkana Children's Advocacy Center that Miller, known to him as "G-Daddy," sexually assaulted him after Miller's wife left for work. The boy allegedly said that Miller told him to "keep what happened a secret." If found guilty of sexual assault, Miller faces five to 20 years in prison. If convicted of rape, Miller faces 10 to 40 years or life in prison.


LGBTQ sex workers 'in limbo' after OnlyFans policy change - BANNED QUEER PORNOGRAPHY
OnlyFans announced that it will prohibit sexually explicit content
which includes HOMO-sexually explicit content, BEASTIAL-sexual explicit content, etc.



[NNN forum thread:]

Fags whine about Only Fans policy change "disproportionally" affecting fags
********** 23 August 2021 **********
BLACK-ON-WHITE: POLICE SEARCHING FOR WORTHLESS, SOULLESS BLACK WHO KILLED WHITE MAN SITTING IN CAR OUTSIDE THE STORE THE BLACK ROBBED
Greenville police are searching for a man who shot and killed one man outside a local business where he committed armed robbery. At 9:48 p.m. Wednesday, Aug. 18, officers with the Greenville Police Department responded to an armed robbery call at Alite Choice, 2932 Highway 82 West.

Officers found 24-year-old Robbie Fletcher in a Pontiac Grand Prix parked in front of the store, suffering from multiple gunshot wounds. He died on scene. "Emergency medical personnel responded along with the coroner and he was pronounced deceased on scene," Merchant said.

GPD assistant police chief Michael Merchant said the suspect, a black male dressed in dark clothing and a face mask, shot Fletcher as he sat in his car before entering the store and demanding money from the clerk. The suspect was last seen leaving the store on foot, running westbound from the store.

Anyone with further information should contact GPD at 662-378-1515 or Crimestoppers of Washington County at 662-378-8477. The P3 Tips app may also be utilized.

OBITUARY for VICTIM Robbie Fletcher, age 24 - (gunmemorial)



[NNN forum thread:]

WM, 24 shot dead in Greenville, MS by a store robbing negro

(Black-on-

White

)
BLACK-ON-WHITE: BIDEN GANG CLEARS BLACK COP OF MURDERING WHITE FEMALE ASHLI BABBIT DURING GOVERNMENT STAGED "INSURRECTION" ON JAN 6TH

OBITUARY for VICTIM of BLACK BIDEN REGIME - ASHLI BABBIT

IN MEMORY OF ASHLI BABBITT
On 6th of January 2021 Ashli Babbitt from Ocean Beach, California, a 35-year-old Air Force veteran was shot dead by a cop while entering the D.C. Capitol through a broken window along other demonstrators.

Ashli's brother-in-law, Justin Jackson, told KNSD-TV: "Ashli was both loyal as well as extremely passionate about what she believed in. She loved this country and felt honored to have served in our Armed Forces."

Her mother-in-law, Robin Babbitt, told New York Post: "I'm numb. I'm devastated. Nobody from D.C. notified my son and we found out on TV."

Her husband Aaron Babbitt did not travel with her to D.C. and was due to pick her up from the airport on Friday, the 8th of January.

This is a great tragedy! We lost one of our finest in the fight against the corrupt politicians in defense of our constitution. She was protesting the voter fraud and was fighting for the truth.

Ashli is a great hero in the fight against evil and shall never be forgotten! She did not die in vain, for she will be remembered as a great light warrior in the fight against corruption and injustice that has become a cancer in this great country!

It is my greatest honor to dedicate this website in Ashli Babbitt's memory!

I salute you Ashli Babbitt! May the many blessings of our one Creator be bestowed on your spirit, and angels illuminate your path in the eternity! Infinite Love and Light to you!

Capitol Cop Who Murdered Ashli Babbitt Identified as Michael Leroy Byrd (Black-on-

White

)
BLACK-ON-WHITE: Shock vid shows ANOTHER huge brawl in stands at NFL game after (Blonde) woman slaps (negro) in the face
DRAMATIC footage shows the moment ANOTHER huge brawl broke out at an NFL match after a woman shouted in a man's face before slapping him. Chaos erupted in the stands at the Steelers' pre-season game against the Detroit Lions in Pittsburgh after being sparked by what appeared to be a row between two fans.

Shocking video from Heinz Field yesterday shows a woman screaming "get the f*** out" at a man before she raises her hand and hits him across the face. He then retaliates as another man - who appears to be with the woman - intervenes.

A scuffle then breaks out between the trio - with the man slapped by the woman appearing to knock the other bloke out as he throws several punches at him. People can be heard screaming in horror as the woman tries to push the man away from her pal. Other people then get involved in an attempt to put a stop to the fight.

EDITOR COMMENT: We can only assume that this incident was precipitated by the negro making some rude obscene sexual comment or gesture to the blonde woman - in our civilzed past - the proper response for the offended woman would be to SLAP the male in his face - so based on the Blonde woman's response - the NWORD was not being civilized and let his 'jungle nature' slip out.



[NNN forum thread:]

Shock vid shows ANOTHER huge brawl in stands at NFL game after white wimman slaps coon in the face

(Black-on-

White

)
Dangers of interracial seating
*
we must reinstate racially segregated seating for sports events -- to preserve peace
(Black) Baton Rouge man arrested in death of 3-month-old infant=
BATON ROUGE, La. (WAFB) - A Baton Rouge man has been arrested in connection with the death of a three-month-old infant, according to arrest records. First responders were dispatched to the 8900 block of Thelma Street on Aug. 14 to a report of unresponsive child.

EMS paramedics were able revive the child before the ambulance reached an area hospital. Medical personnel at the hospital determined the child had suffered severe brain injuries and had fairly fresh burn marks to his chest and stomach that resembled cigarette burns, according to arrest records. The baby also had suffered traumatic rib fractures in various stages of healing.

According to arrest records, when officers initially interviewed Leon Arnold, 36, of Baton Rouge, he said he was the one who put the baby down for a nap and the one who attempted to awake the baby from the nap. Police say Leon also told investigators the baby was laid down on his stomach and that when he went to awake the baby, the child had spit up milk. Investigators say the child later died and an autopsy was conducted on Wednesday, Aug. 18 and a pathologist determined the manner of the child's death was a homicide.

The pathologist said the baby's injuries were consistent with being beaten or the baby's lower body being struck against a hard object, arrest records say. Officers say they arrested Arnold on Thursday, Aug. 19 on the charge of first-degree murder because the child was in his care when he went unresponsive.

Police say Arnold was previously charged in 2010 with second-degree cruelty to juveniles when the defendant's one-month old baby suffered a broken femur and skull fractures.



[NNN forum thread:]

Hideous Baron Rouge Boon arrested for beating, burning.and murdering a 3 month old
(Black) I-40 shooting at Morgan leaves 1 dead, another injured - BLACK ARRESTED
LITTLE ROCK (KATV) — State police say an early morning shooting on I-40 left one man dead and another injured. According to a release, the shooting incident happened Saturday around 2:30 a.m. near the Morgan/Maumelle exit.

A Crittenden County man was shot while he was a passenger inside an eastbound vehicle traveling east on I-40. A front-seat passenger in a second eastbound car leaned out the window and began shooting at the car carrying Kindylen Roberts, 21 of Marion, and another 23-year-old passenger, who was also wounded.

Roberts later died from his injuries at a Little Rock hospital. The other passenger was treated at the scene and later released. Justin Cantrell Mays, 24, was arrested for the shooting. He is being held in the Pulaski County jail on charges of capital murder and first-degree battery.



[NNN forum thread:]

Arkansas Ape arrested for murder after leaning out of window of car on I-40 and shooting passengers in another car
(Brutal Ugly Hopped up Killer Black) Man Charged With Murder After Victim's Body Found In Vehicle Trunk On Highway 29 In Ensley
The body of a Crestview murder victim was found in the trunk of a vehicle on Highway 29 Saturday evening in Ensley, and the driver is now charged. The Crestview Police Department has charged 37 year old Johnny Lee Akins, Jr. with murder in connection with an incident that occurred on East Walnut yesterday.

During the incident, Johnny Akins shot and killed a 42 year old male victim that was later identified as James D. Matthews of Holt. The Escambia County Sheriff's Office responded to Highway 29 near the Murphy Oil gas station. "They arrived to find a black male in a state of excited delirium", according to Sgt. Melanie Peterson. The man was taken into custody a short distance away near Game Stop in the shopping center in front of Walmart and transported to a local hospital.

"He was transported to the hospital after they got control of him," she said. "They ran the tag, and the vehicle came back that the owner of the car was suspected in a homicide out of Crestview." She said there were drugs in plain view "everywhere" on the seat of the car. As part of the inventory process before seizing the vehicle, the trunk was opened.

"There was a dead body there in the trunk," Peterson said. The investigation into the incident is continuing by the Escambia County Sheriff's Office, Crestview Police, Okaloosa County Sheriff's Office, and the Florida Department of Law Enforcement.



[NNN forum thread:]

Hopped up Crestview Coon nabbed with body in car trunk
Cops bust VIOLENT BLACK MANIAC in random hammer attack while processing him for other crime
Cops busted the maniac who allegedly bashed a straphanger over the head with a hammer over the weekend — causing the bleeding victim to fall onto the subway tracks. Jamar Newton, 41, of Brooklyn, was arrested late Sunday — a day after cops say he attacked the 44-year-old stranger at the Union Square station, accusing him of looking at him the wrong way.

"Don't look at me!" Newton barked at the victim, who was waiting on the N/R line platform around 9 p.m. Saturday, according to police. "If you come any closer, I'm going to hit you!" he allegedly snarled.

As the victim walked away, the attacker went to a nearby bench and pulled a hammer out of a bag, police said. He struck the victim in the back of the head with the hammer — causing him to fall onto the train tracks.

The victim was ultimately pulled to safety by good Samaritans — but was taken to Bellevue, where he needed seven stitches to close his head wound, police said.

[NNN forum thread:] Cops release disturbing video of random hammer attack in NYC subway
(Black) Convicted felon out on bond for Oxford crimes arrested for crimes in Brandon
JACKSON, Miss. (WLBT) - Between August 4 – 16, the Brandon Police Department investigated a series of auto thefts and auto burglaries in two apartment complexes located off the Highway 18 corridor on the west side of Brandon. A total of six cars were stolen or burglarized, and a total of four firearms were stolen during these crimes.

All six of the victim vehicles were unlocked, and all of the stolen cars had keys/fobs were left inside them. During their investigation, Brandon Police detectives positively identified a suspect who they determined was traveling from Jackson to locations within Rankin County committing various crimes. On August 17, Brandon detectives obtained an arrest warrant for Laquavious Deon Swinney, 19, of South Pine Lea Drive in Jackson.

Later that day, officers from the Pearl and Richland Police Departments spotted Swinney and he was taken into custody. To date, two of the stolen cars and two stolen firearms have been successfully recovered in these cases. Swinney was in possession of the two stolen firearms at the time of his arrest. It was discovered that Swinney was already out on felony bond for previous charges through Oxford Police Department, including armed robbery, conspiracy to commit armed robbery, and house burglary/home invasion.

Brandon Police charged Swinney with four counts of auto theft, and one count of auto burglary. Swinney is currently in the custody of the Rankin County Jail, with a total bond of $1.1 million for all charges. Swinney is due to appear in Brandon Municipal Court on August 25.

This is an ongoing investigation. More arrests and additional charges are expected in this case. The Richland and Pearl Police Departments assisted with the arrest of this suspect.



[NNN forum thread:]

Feral groid who was out on bond nabbed for more car burgluries
Fight erupts in the back of Columbus school bus that ends with BLACK eighth grade girl getting dragged out by her hair
COLUMBUS, Miss. (WCBI) – Monday, a fight broke out in the back of a Columbus school bus that ended with a girl being dragged out by her hair and three students being arrested. An Instagram video shows the fight that erupted on the bus as it drove down Bluecutt Road to bring students home from class. Jessica Mccaa says her eighth-grade daughter Franchesca is the one who was pulled from the bus by her hair. They dragged her off the bus like she wasn't nothing," Mccaa says. "Literally trying to harm her."

Columbus Middle School Principal Kimberly Gardner says she arrived right after the fight broke up. "My heart was broken to see my students or any students involved in such a vicious act on the school bus," she says. "We did handle things though according to our policies and procedures." Columbus Police respond to the scene and arrested three of the students (including Franchesca) involved in the fight. All three were released to their parents and suspended from Columbus Middle School for five days. "I was told that they were planning to jump on my daughter," Mccaa says. "I was told that they were plotting up to jump her. That's why they ended up in the backseat of the bus."

However, the mother of the seventh-grade girl seen on the video fighting Franchesca, (who did not wish to be identified) says the group was actually there to attack her daughter. "My daughter is the victim," she says. "From other students that rode the bus, I had been told that my daughter didn't say anything to the girl that morning, that evening. The girl (Franchesca) was still picking at my daughter."

Principal Gardner says this was a community altercation that bled over into the school. She says the investigation into the fight is ongoing. "When I tried to go to the different parents to see what was going on, I got a bunch of lies from both sides," the other girl's mother said, in reference to other incidents like the bus fight. "These are young children, young girls and they are taking everything out of proportion." Mccaa told WCBI that she will be withdrawing her daughter from Columbus Middle School permanently. The mother of the seventh grader says that her daughter will no longer be taking the bus to school.

[NNN forum thread:] Pack of feral shegroids arrested for monkey fight on Mississippi School bus
(Black AFRICAN) Man charged with murder of his child bride who died while giving birth
MUTARE – A man arrested after his child bride died during child birth was charged with her murder on Friday after appearing before a court in Mutare. Prosecutors said Hatirarami Momberume, 26, "had a legal duty as the alleged husband to ensure that such a young child was taken to special health facilities to deliver, realising that there was a real risk or possibility that his conduct by omission might cause the death of Anna Machaya during or after the delivery of the baby."

A regional court heard that Momberume, of Taguta Farm in Kwekwe, "instead took Anna Machaya to Johanne Marange traditional midwives where she delivered and died after some labour complications." Anna, who got pregnant at the age of 14, died on July 15 while delivering her baby at a church shrine in Marange.

The two "midwives" who delivered the baby boy were named in court as Babra Hodzi and Enia Mukono. Momberume faces a second charge of "having sexual intercourse or performing indecent acts with a young person" which carries a maximum sentence of 10 years in prison.

[NNN forum thread:] Zimbabwe coon charged with murder of his child bride who died while giving birth
Missouri Man Indicted on Federal Hate Crime and Firearm Charges
A federal grand jury in Kansas City, Missouri, returned a two-count indictment charging a Missouri man with hate crime and firearm violations for shooting a teenager with the intent to kill because of the victim's sexual orientation.

According to court documents, Malachi Robinson, 25, is charged with violating the Matthew Shepard and James Byrd Jr. Hate Crimes Prevention Act, and with using a firearm during and in relation to a crime of violence. Robinson allegedly shot the victim with a 9mm handgun because of his sexual orientation, causing significant non-fatal injuries.



[NNN forum thread:]

Missouri Man Indicted on Federal Hate Crime and Firearm Charges
Torrance police find more than 300 recall ballots in suspect's car, along with gun, drugs
Officers responding to a call Aug. 16 about a man who was passed out in a vehicle found more than 300 ballots for the upcoming gubernatorial recall election, a loaded gun, drugs and other illicit materials, Torrance police said Monday.

Officers were called about 10:45 p.m. to a 7-Eleven parking lot at 3735 Emerald St. for a report of a man passed out in a vehicle, said Sgt. Mark Ponegalek, a spokesman for the Torrance Police Department.

When officers searched the vehicle, they found a 9-millimeter handgun and stolen mail, including more than 300 ballots, Ponegalek said. In addition, the man had methamphetamine, Xanax pills, a scale, multiple California driver's licenses and credit cards in other people's names, police said.

Torrance police are working with other law enforcement agencies, including the U.S. Postal Service and the Public Integrity Division of the Los Angeles County district attorney's office, to determine how the man got the ballots and what he planned to do with them, Ponegalek said.

Police are working with officials to ensure that all voters affected by the thefts get new ballots, he said. Ballots are mailed with unique barcodes assigned to each voter.

The suspect, whose name wasn't released, was arrested on suspicion of "numerous weapons, narcotics and forgery charges," police said.

The incident isn't tied to additional ballot thefts, police said.



[NNN forum thread:]

Torrance California police find more than 300 recall ballots in suspect's car, along with gun, drugs
********** 22 August 2021 **********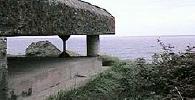 The New Nation News bunker
| | | |
| --- | --- | --- |
| | | Thanks to volunteer NNN reporters that contribute to the content of this site. |
| | | |
| --- | --- | --- |
| | | Miscellaneous commentary links: 'views not necessarily...' |
Info: New Nation News Forum Registration bug
The NNN Reporters Newsroom [Forum] Software has had a 'bug' for the last year
and has not been able to accept new forum 'reporter' applicants.
The forum software needs to be fixed, updated or replaced.
I am working on replacing the forum software and will post the new link when ready.
If you just want to send in a one-time or occasional link or comment
you may use this forum area that does not require registration.



You may post news links here on minority and migrant crime for the New Nation News editor to review
for posting on the NNN website. Please include original headline and web address.