Recent news-link posts from The Bobster - (Sat 01 Jan 22)






ASIAN Woman, Haiyan Deng, 31, charged in September Queens killing​ - (link fixed)
A woman has been charged with the September shooting death of her ex-boyfriend, who was found covered in bedding and blood in a Queens apartment, police said.

The suspect, Haiyan Deng, 31, was nabbed in New Mexico and charged with killing Justin Li, 26, of Whitestone, cops said.

Suspect in Queens slay will be brought back to NYC from New Mexico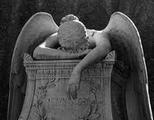 A woman wanted for fatally shooting her married lover with a gunshot to the head will be brought back to Queens on Friday in the wake of her harrowing arrest in New Mexico, police sources said. Haiyan Deng, 31, was busted in late September after reportedly trying, but failing, to grab a gun from an officer who was handcuffing her.

Deng is a suspect in the Sept. 19 slaying of Justin Li, 26, who was found wrapped in bloody sheets inside Deng's Flushing apartment on 39th Ave. near Union St. The deadly assault was sparked by an argument over money, police sources said.



Charges for (black beast) suspect in the rape-murder of 5-year-old Kamarie Holland
- (link fixed)
COLUMBUS, Ga. (WTVM) - In the murder case of 5-year-old Kamarie Holland, the accused killer - Jeremy Tremaine Williams - is facing multiple capital murder charges.

(white) Georgia mom PROSTITUTED her (mixed-race) 5-year-old daughter for sex to BLACK BEAST that tortured, raped and murdered the little 5 year old girl - then discarded the lifeless defiled dead body.
A Georgia mother charged with the murder of her 5-year-old daughter sold the young girl for sex around the time of her death, according to police. Kristy Marie Siple, 35, accepted money from a man who wanted to have sex with her child, Kamarie Holland, cops said in charging documents.

Kamarie, who lived in Columbus, Ga., with her mom, was found dead Dec. 13 in an abandoned house just across the state border in Phenix City, Ala. Siple had reported her daughter missing that morning. After a two-week investigation, cops arrested Siple on Dec. 28 and charged her with the murder. Another person, 37-year-old man Jeremy Williams, is also accused of murder in the case.

Police said Siple took the money from Williams and let him rape her daughter, local CBS affiliate WRBL reported. Police said Siple and Williams had a prior relationship but did not fully explain it. Williams formerly owned the abandoned Phenix City home where Kamarie was found dead, cops said. He was arrested early in the investigation.

Police said Kamarie had been sexually assaulted and asphyxiated. Both Williams and Siple are being held in local jails without bond, according to WRBL.

Dangers of interracial dating

*

MISCEGENATION KILLS





BLACK 'Squatter' PIMP turns $7M NYC townhouse into brothel: lawsuit
Squatters have turned a $6.9 million Murray Hill townhouse into a depraved den of iniquity with poker games, prostitution and after-hours parties, legal papers allege. The papers claim the stately East 36th Street abode, which houses two apartments, turned seedy after tenant Patricia Taub sublet her five-bedroom unit and it ended up becoming a bawdy "members only" club. Kenyatti Adams allegedly strong-armed his way into living in the townhouse.

Neighbors of the townhouse, just off Park Avenue, complain about loud music, pot smoke and crowding. One man who lives in the building got the unwelcome sight, captured on video, of a half-naked stranger strolling into his apartment — his genitals on full display. The partying started after Taub, an interior designer from Brazil, sublet the 3,000-square-foot $16,000-a-month triplex in November 2020 to Ashley Jurman, court papers say.

Revelers began lining up to enter the townhouse where they drank and smoked on a balcony that was just feet away from the back of a Park Avenue co-op building. "It appears that they are using a apartment as a club. Loud music, marijuana smell, not following social distancing rules. Not wearing mask. Two men that act as bouncers standing outside. This happens on the weekend," someone complained to the Department of Buildings in December 2020.

The NYPD counted 14 complaints to 311 about loud music from November 2020 to March of 2021. Shan Haider, who rents the penthouse apartment in the townhouse said loud partying sometimes starts as late as 4 a.m.

"I complained so many times," he said. He said in April 2021, some of the downstairs revelers broke into his apartment while he was out of town and that video captured the man with his pants down walking in with a woman following.

Mitch Spaiser, who bought the townhouse in 2012 as an investment, said he was inundated with complaints about the partying. "I was getting calls from people in the neighborhood like threatening my life," he said. Spaiser tried to evict Jurman who, in turn, demanded tens of thousands of dollars to leave, according to a lawsuit Spaiser filed through his LLC in state Supreme Court in August. Taub, Jurman and "John Does" are named as defendants.



Philadelphia Anti-Violence Advocates Rattled As 2021 Wraps Up With 5 People Shot In Gun Battle​

Kazakhstani Creep sentenced to 25 years after raping, decapitating, boiling teen's head​

Federal prosecutors end criminal case against Jeffrey Epstein's BLACK prison guards​
US prosecutors ended the criminal case against the two Manhattan prison guards tasked with guarding convicted pedophile Jeffrey Epstein on the night of his suicide and who admitted to falsifying records.

Federal prosecutors Thursday asked a judge to dismiss charges against Tova Noel and Michael Thomas in Manhattan following their six-month deferred prosecution deal reached in May that kept the two jailers out of jail. They instead each agreed to complete 100 hours of community service and to cooperate with federal investigators' probe into Epstein's death.

Noel and Thomas, who were working overtime shifts, allegedly sat just five yards from Epstein's cell, but shopped online and took breaks instead of checking his cell every 30 minutes as required. The guards admitted that they "willfully and knowingly" liedon forms stating that they'd made the required rounds checking on inmates the night of Epstein's 2019 suicide.