"In a fit of rage and jealousy..."

Black Sports: 'Shoot his s--- up:' Travis Rudolph claims girlfriend sent men to kill him on night he was arrested for murder
Travis Rudolph's angry girlfriend told some men to go to his home and "shoot his s--- up," according to court documents. It turned into a brawl, and Rudolph opened fire with his AR-15.

Prosecutors call it murder. The former Florida State football star claims he acted in self-defense. It's the first accounting of Rudolph's side of the April 7 shooting outside his Lake Park home, which sent shockwaves through his Palm Beach County community and generated national headlines.

Rudolph, 25, finds himself potentially facing life in prison. He faces one count of first-degree murder and three counts of attempted first-degree murder for the shooting that claimed the life of 21-year-old college student Sebastien Jean-Jacques.

Family members of Jean-Jacques told the South Florida Sun Sentinel in May that he went to Rudolph's home that April night with the three other men looking to act as a "peacemaker" after Rudolph and his girlfriend got into a physical altercation. However, Rudolph's attorney, Marc Shiner, said in court filings that Rudolph feared for his life after the men arrived and was justified in opening fire, invoking the "stand your ground" defense. Shiner is asking for the charges to be dismissed.

According to court documents filed by Shiner, the trouble began hours before the shooting when Rudolph's girlfriend, Dominique Jones, took his phone and claimed he was cheating on her. "In a fit of rage and jealousy," she hit him over the head with a tequila bottle and destroyed his phone and a video game console, the filing said. Jones then called two men, whose names are redacted, saying Rudolph had disrespected her and slammed her to the ground. She later texted both men, telling them to come to Rudolph's home and "shoot his s--- up," according to the filing. Before the shooting, she called Rudolph's sister, saying she was sending over men "to kill Rudolph," Shiner claimed.

The four men showed up at Rudolph's house near midnight, leading to a brawl outside Rudolph's home that lasted for several minutes. Accounts differ over who started the fight. According to Shiner, Rudolph was immediately attacked after leaving the home. However, in the arrest report, one of the men told police that Rudolph was "immediately combative and confrontational" after stepping outside. During the fight, one of the men allegedly pointed a gun at Rudolph's brother, Darryl, which prompted Rudolph to run inside and grab his rifle, according to the filing.

Rudolph chased after the men, who then got into their car. Shiner claims two of the men were pointing guns at Rudolph, so he sprayed the car with his AR-15 rifle, firing 38 rounds within seconds. One man was shot multiple times and ran away as the three others sped off in their car. According to the filing, the injured man tossed his gun while he was running, but police later found the weapon.

Jean-Jacques, who was sitting in the front passenger seat, died on the way to St. Mary's Medical Center. Police did not find a second gun. Rudolph remains in Palm Beach County jail after being denied bond. Prosecutors previously announced they will not be seeking the death penalty in the case. Rudolph will make his next appearance on Nov. 8 for a "stand your ground" hearing.
Jury trial delayed in Bentonville murder case
BENTONVILLE -- The jury trial for a Rogers man accused of stabbing another man to death is being postponed nearly a year because of covid-19. Anthony Wayne Ballett, 40, is charged with capital murder, which is punishable by death or life imprisonment without parole. He previously pleaded not guilty to the charge.

He is accused of killing 25-year-old Keundra Allen. Ballett's jury trial was scheduled to begin Oct. 19. Benton County Circuit Judge Brad Karren held a hearing Friday on the request by Ballett's defense attorneys to delay the trial.

A motion filed by the defense states the covid-19 pandemic has hampered the ability to prepare for the trial. Ballett's attorneys have had only one in-person meeting with him while the rest of their communications were done via the internet, video link or through a glass partition, according to the motion. The conditions haven't allowed for full, open discussions between Ballett and his attorneys, according to the motion.

The covid-19 outbreak in the Benton County Jail has made it problematic for a defense expert to have contact with Ballett, according to the motion. A masked mental health professional was required to submit to a covid test before being allowed an in-person meeting with Ballett, according to the motion. Shannon Jenkins, spokeswoman for the Benton County Sheriff's Office, said last month of 605 jail inmates tested for the virus, 48 women and 10 men tested positive. Dozens of inmates also tested positive for the virus last year.

Bryan Sexton, chief deputy prosecutor, didn't object to the request to reschedule the trial. Sexton said he understood the defense's concerns. Karren granted the request and scheduled a new trial date of Aug. 29, 2022.

Ballett was arrested Dec. 26, 2019. He's accused of stabbing Allen 13 times, according to court documents. Police found Allen in a grassy area near an apartment at 502 S.E. B St., about a block from the Bentonville Public Library.

Ieshia Webster told police she and Ballett stopped dating about six months before the stabbing outside her apartment, but he was still in love with her. Webster said she and Allen were companions, and Ballett didn't like the relationship, according to the affidavit. Webster said she and Allen heard Ballett's car outside her apartment, and Allen went outside. There was a knock at the door a few seconds later. Webster said she saw the men fighting, and Allen was pulled in the apartment and the door was shut. They heard Ballett drive away, according to the affidavit.

Webster and Allen later heard a noise in the backyard. Allen went outside. Webster said she then heard a scream, went outside and saw Ballett had a knife and was stabbing Allen, according to the affidavit.
Deputies arrest (Black) in connection to Riverview apartment complex shooting
Deputies have arrested a man in connection to a deadly shooting at a Riverview apartment complex, the sheriff's office says. According to Hillsborough County Sheriff's Office, James Scott, 27, was responsible for shooting and killing one person while critically injuring another.

Deputies were called around 11 p.m. on Apr. 2 to respond to the Windermere Apartments following reports of gunfire, according to a Hillsborough County Sheriff's Office news release. A man was found dead at the scene while a woman was injured. She was taken to an area hospital in critical condition.

Scott faces charges of first degree murder, attempted first degree murder, possession of a firearm and burglary.
(Black) Jackson sentenced to prison after being found guilty of extorting a Jacksonville attorney
Onslow County District Attorney Ernie Lee announced the operator of a local website was found guilty of extortion resulting from a 2019 incident with a Jacksonville lawyer. Gerald Jackson Jr., the operator of "The North Carolina Beat", was sentenced to an active term of 11 months to 23 months after a jury found him guilty of extortion on Tuesday.

Lenoir County Judge Imelda J. Prate sentenced Jackson and the state was represented by Assistant District Attorney Lori Carroll. "This defendant has engaged in criminal conduct in Onslow County for several years and this office advocated for active sentences including an active sentence for his conviction of extortion," said Lee. "The citizens of Onslow deserve to be safe from defendants who use the internet to commit cyberstalking and other offenses."

Between Sept. 18 and Sept. 19, 2019, Jackson was accused of extorting money from a local Jacksonville attorney. According to Lee, in exchange for not publicly disclosing alleged personal embarrassing information about the attorney, Jackson attempted to receive $4,500 in cash. While operating the website and a Facebook page for NC Beat, the court says Jackson used the social media platform to post, report, and publish information about various individuals, including elected officials in Onslow.

Lee explained Jackson threatened to do the same to the attorney if he did not receive the money. The attorney, who remains unnamed in Lee's release, never paid Jackson and reported the threats to law enforcement.

Onslow County Sheriff's Office led the investigation against Jackson, headed up by Major Mark Scott, leading to Jackson's charge. Lee added Jackson has built an extensive criminal history in Onslow to go along with the extortion verdict. His prio

r convictions include 19 counts of felonious false bomb report to a public building (schools) in April 2016, misdemeanor computer trespass in September 2016, misdemeanor cyberstalking in Sep. 2017, two counts of misdemeanor cyberstalking in Dec. 2018, and misdemeanor cyberstalking in Jan. 2019.
Police search for (Black) former employee after worker shot in dispute at Detroit business
DETROIT – Police are searching for a 59-year-old man after a worker was shot at a Detroit business.

At about 7 p.m. on Friday, the suspect, identified by authorities as Michael Watkins, entered the manufacturing business on Mt. Elliott Street near Conant Street and confronted the victim, according to police. A dispute over a purse led to gunfire, and the bullet grazed the victim's face. Police said the worker refused medical attention.

Authorities said Watkins, who is a former employee, is believed to be driving a silver four-door 1994 BMW.
(Black) 20-year veteran of Detroit Police Department accused of sexually assaulting (RAPING) fellow officer
DETROIT – A 20-year veteran officer of the Detroit Police Department is accused of forcibly engaging in sex with another officer against her will inside her home. Interim police chief James White held a press conference Friday afternoon about the allegations against Lt. Willie Duncan.

"It's troubling," White said. "It's devastating. It's something that you cannot prepare for, mentally and emotionally." Duncan was accused of sexually assaulting another DPD officer after a party in May and when that officer came forward, another officer also came forward. She claimed Duncan sexually assaulted her in February.

"The allegation against the lieutenant, to say troubling is an understatement," White said. Duncan was arraigned Friday morning on charges in connection with the alleged assault in February. "Mr. Duncan allegedly did enter the complainant's home and forcibly engaged in sex with her against her will," the judge said.

Duncan's attorney said he is on suspension amid an internal affairs investigation at the police department. "Wearing a badge is an absolute privilege, it is not a right," White said. "It is a privilege to be a Detroit police officer and if your conduct does not support that privilege of being able to represent this department and this city with this badge, it is my responsibility to make sure that you do not wear one."

Duncan also is ordered not to have contact with the victim. He is expected to return to court Aug. 27.
Fresno police identify (Black HISPANIC) suspect in March slaying, ask for help finding him
Fresno police Monday identified a shooting suspect they believe is responsible for the killing of Julian Cerda, 18, in March. He is Eleuterio Alejandro Flores, 18.

Lt. Bill Dooley said Flores, a member of the Mongolian Boys Society gang, is sought on a homicide warrant and should be considered armed and dangerous. Cerda was shot on March 20, and officers arriving in the 4500 block of East Shields Avenue discovered multiple shell casings. Cerda was located near McKenzie Avenue and Fresno Street and rushed to a hospital, where he died of his injuries. Dooley said Cerda was hit by multiple gunshots.

Anyone with information about Flores' location is asked to call Crime Stoppers at 559-498-7867 or detective M Yee at 559-621-2407.
(Black) Suspect sought in fatal Columbia shooting
COLUMBIA, S.C. (WIS) - Officials with the Columbia Police Department say they have issued arrest warrants for a suspect wanted in connection with a shooting earlier this month.

According to officials, police are searching for 31-year-old Sherrod Cantoine Joyner. Officers say once Joyner is arrested he will be charged with murder and domestic violence of a high and aggravated nature. Officers say Joyner should be considered armed and dangerous.

According to the Columbia Police Department, at approximately midnight on August 11, 2021, Joyner was allegedly arguing with a female acquaintance at The Heights Apartments. Officers say the female told Joyner to leave and when he refused, she asked a friend for help. Police say when a male friend came to the location to assist, Joyner allegedly assaulted the female.

According to police, when the male friend tried to intervene, Joyner allegedly shot him. The victim was pronounced deceased at a local hospital.
"Raping a 9-year old child"

(Black) Alexandria man convicted of 1st-degree rape
ALEXANDRIA, La. (KALB) - An Alexandria man was found guilty of first-degree rape by a Rapides Parish Jury on Friday, August 27. Ryan Jimmerson, 29, was accused of raping a nine-year-old childbetween the timeframe of January 2017 and December 2017. He was arrested after a multi-agency investigation by Louisiana State Police and Alexandria police.

Arguments began Thursday, and Jimmerson took the stand on Friday. The jury deliberated for a little over an hour before handing down that verdict. A conviction of first-degree rape carries a mandatory life sentence.

The case was prosecuted by Brian Cespiva and Johnny Giordano. Jimmerson was represented by Phillip Robinson and Chad Guillot. The case was heard before Judge Chris Hazel. Sentencing is set for October 14.
2 (blacks) shot the repo-man that repossessed the truck
Lake Charles, LA (KPLC) - A repossession agent was injured in a shooting at a truck stop Wednesday night after repossessing a truck from a home in Lake Charles, said Kayla Vincent of the Calcasieu Parish Sheriff's Office. Calcasieu Parish Sheriff's Office deputies were dispatched to a truck stop in Vinton in reference to a shooting Wednesday night at approximately 9:30 p.m., Vincent said.

During the investigation it was discovered the victim, who is a licensed repossession agent, had been at a home on Syria Road in Lake Charles in order to repossess a truck earlier that evening, Vincent said. Moments before deputies were dispatched in reference to the shooting, CPSO Dispatch received a call from Orlandezz J. Leday, 20, of Lake Charles, advising his truck had been stolen, Vincent said. It was discovered Leday, along with Deonta D. Evans, 26, of Lake Charles, left the residence in an attempt to locate the truck.

Leday and Evans located the truck at the truck stop in Vinton and began speaking with the victim, Vincent said. Detectives have reason to believe the suspects followed the victim from the home after he completed the repossession. Detectives learned a short time later one of the suspects began shooting at the victim, who was inside his truck, striking him in the legs. Leday and Evans were located on scene and arrested and booked into the Calcasieu Correctional Center and charged with aggravated second degree battery, aggravated criminal damage to property and illegal discharge of a firearm. Judge Tony Fazzio set their bonds at $275,000, Vincent said.
HISPANIC Suspect shot by Porterville police officer after attempted break-in
PORTERVILLE, Calif. (KFSN) -- An attempted break-in ended in gunfire in Porterville late Monday night when a suspect first tried to get into a home with a woman and child inside. When officers arrived at the home near West Henderson Avenue and Matthew Street, they say 32-year-old Miguel Ruiz began to attack police.

While struggling with the suspect, one of the officers was hit by a metal object as Ruiz went after a weapon on the officer's holster. A Porterville officer then opened fire, shooting Ruiz in the stomach. Ruiz was rushed to the hospital and into surgery and he is expected to survive his injuries.

NEWS ARTICLE DOES NOT INDICATE CITIZENSHIP STATUS OF SUSPECT
Washington man convicted of so-called 'hate' crime in transgender teen's murder
[because 'transgendered people are a privileged class' and 'pets' of the Powers]
A Washington state man was found guilty Friday in the death of a transgender teenager, Nikki Kuhnhausen.

David Bogdanov, 27, was convicted of second-degree murder and malicious harassment, according to Clark County Superior Court records.
Malicious harassment is Washington state's hate crime statute. Prosecutors say when Bogdanov found out Nikki was biologically male, he became enraged and killed 'her'.

The 17-year-old had gone missing in June 2019, and six months later, 'her' remains were found in a heavily wooded area of Larch Mountain near Vancouver, Washington. Social media and phone records led police to Bogdanov, who had been messaging with Nikki on Snapchat the day of 'her' disappearance.

Bogdanov testified in his own defense Tuesday, admitting he killed her but saying that he did it in self-defense, a claim prosecutors refuted, CNN affiliate KATU reported. At the time of Bogdanov's arrest, Vancouver police Lt. Tom Ryan told reporters that the man had picked up the victim in a van and taken 'her' to a residence.

That's where the teen confirmed 'she' was biologically male, and Bogdanov gave a statement "saying that made him really, really uncomfortable and disturbed him, and he asked Nikki to get out of his van and 'she' walked away," according to Ryan. On the stand, he said the teen fought him and reached for a gun, and he said he had no choice but to subdue her, KATU reported.

Court documents suggest Bogdanov strangled the teen with a cord, according to KATU. Bogdanov admitted that in June 2019, he dumped the "girl"s body near Larch Mountain in remote Clark County, according to KATU.

Under questioning, he acknowledged that he would have found it "humiliating" if his family found out that he had been with a transgender "woman". (wasman)


Tierny REAL News Network Updates

- Tidbits - extracted from daily briefing....
********** 27 August 2021 **********
BLACK-ON-WHITE: Black woman arrested following deadly Sunday double shooting at Phoenix hotel
PHOENIX — A woman has been arrested in connection to a Sunday double shooting that left one person dead at a Phoenix hotel. At about 3:30 a.m., a trio entered the hotel located near 44th and Van Buren streets and went to a room, according to court documents.

Multiple gunshots were heard around 5 a.m. and one individual who was shot fled the room, making it to the lobby. Guests of the hotel tell an ABC15 photographer that they heard two loud bangs followed by the fire alarm system.

Police also say witnesses reported hearing yelling and an argument prior to the shooting. When police went to the room, they found another individual inside with two gunshot wounds, who was later pronounced dead, according to court documents.

Surveillance video shows a (colored)woman, later identified as 25-year-old Ebony Willis, matching the description provided by the person who was shot, leaving the hotel via a staircase. After obtaining a search warrant, police located several items in the hotel room that belonged to the three individuals, including a rental car agreement under Willis' mother's name, court documents said.

Police located Willis driving the rental car at an apartment complex near 7th Street and Northern Avenue, where she was taken into custody. Willis reportedly denied knowing the two individuals who were shot and denied being at the hotel. A search of the apartment where Willis was found uncovered a handgun that matched the caliber of the gun used at the shooting, documents stated.

Willis was brought into custody on multiple charges, including one count of first-degree murder, two counts of armed robbery with a deadly weapon, and one count of aggravated assault with a deadly weapon.

Phoenix woman charged with murder, robbery in shooting of 2 men at Radisson Hotel

Double shooting leaves one man dead, another injured at Phoenix hotel

Man dead, another injured in shooting near Phoenix hotel; suspect arrested

OBITUARY for VICTIM Dallas Summers, age 27 - (gunmemorial)



[NNN forum thread:]

White mane shot deaf at Phoenix hotel: got lap dance from Ebony before taking de sow to his room

(Black-on-

White

)
(Black) Granite City murder suspect captured by federal marshals in Tennessee
MADISON COUNTY — A murder suspect from Granite City was being held Friday in the Knox County jail in Tennessee, awaiting extradition to Illinois. Members of the U.S. Marshal Service's Smoky Mountains Fugitive Task Force arrested Mantia Johnson Jr. on Aug. 19 in Knoxville, Tennessee.

Madison County prosecutors announced on Friday that Johnson was charged with two counts of first-degree murder, attempted first-degree murder and other felonies. Johnson, 34, of Granite City, is accused in the shooting death of Ahmaad Nunley. Nunley, 30, was shot multiple times Aug. 2 at Highway 3 and Niedringhaus Avenue. He died at a St. Louis hospital. Another victim survived the shooting and was also taken to a St. Louis hospital. The Major Case Squad of Greater St. Louis handled the investigation and didn't release details on the injured person.

Police also did not reveal a motive for the shooting. Madison County prosecutors filed charges under seal on Aug. 6. The judge issued an arrest warrant and set bail at $1 million. The
(Black) Houston men charged in killing of New Orleans detective; 'Death is on the table,' officials say
Two suspects connected to the shooting death of an off-duty New Orleans police detective and the wounding of another person during a daylight robbery at a Houston restaurant have been arrested and could face the death penalty, officials said Friday.

New Orleans police Detective Everett Briscoe, a 13-year veteran of the force, had just arrived in Houston with friends on Aug. 21 and walked over to the Grotto Ristorante after dropping his bags off at a hotel. While he was having drinks with friends, the suspects tried robbing the group and Briscoe was fatally shot.

The other victim, Dyrin "DJ" Riculfy, remains hospitalized in serious condition. On Wednesday, Houston authorities arrested Anthony Jenkins, 21, in an apartment complex in southwest Houston, police Chief Troy Finner announced. A Nissan Altima matching the one the suspects fled in was also seized. Houston SWAT officers also arrested Frederick Jackson, 19, on Thursday during a traffic stop. "This is what happens, and this is what we talk about: when the community and police officers come together," Finner said. "And not only this homicide, but all homicides in our city."

Both suspects were out on bond for other crimes, Harris County District Attorney Kim Ogg said. Jenkins was on bond for aggravated assault with a deadly weapon. Jackson was out on bond for an aggravated robbery involving a 2020 robbery of someone who was followed home from The Galleria shopping mall, the same location near where Briscoe was killed. His bond was forfeited earlier this year, and earlier this month he failed to appear for a court hearing, which led to the discovery that his ankle monitor had been cut off.

Both are now charged with capital murder and attempted capital murder. "Death is on the table," Ogg said.

Bail denied for (black) man charged with raping woman in the Loop
CHICAGO - Bail was denied Sunday for a 26-year-old man accused of sexually assaulting a woman on Lower Michigan Avenue shortly after meeting her downtown last week. Anthony Brown, of Lawndale, was charged with felony counts of aggravated criminal sexual assault and attempted kidnapping in connection to the attack. Early Friday, the 20-year-old victim was with her boyfriend at Tavern on Rush, 1031 N. Rush St., when they got into an argument, according to Assistant State's Attorney Ryan DeGroot. The woman walked off and her boyfriend followed until they reached the intersection of Rush and Delaware Place, where she turned east toward Michigan and he continued south.

[NNN forum thread:] Chicago coon charged with raping woman in the Loop
How did these African-merican home-invading thieves know there was $8,000 in cash in the apartment?
Two armed burglars terrorized a Brooklyn family in a home invasion earlier this week — threatening them with a gun and tying up an elderly man before fleeing with cash, cops said Thursday. The terrifying encounter unfolded just before 6:45 p.m. Monday when the two men knocked on the family's door inside the apartment building at Warren Street and Third Avenue in Boerum Hill, cops said.

The robbers then forced their way into the apartment after the 87-year-old man answered the door, according to police. The elderly man was slapped in the face, threatened with a hammer and tied to a chair, police said. One of the men pulled a gun, pointing it at a 38-year-old woman and her 6-year-old boy before forcing the family into the bathroom, according to police.

The robbers made off with $8,000 in cash, as well as a wallet and cellphone, cops said.



[NNN forum thread:]

Elderly man, family locked in bathroom during NYC home invasion
Mom of slain BLACK 14-year-old Queens boy thrilled alleged killer arrested
The mother of 14-year-old Queens boy who was gunned down by a stray bullet in 2019 said Friday she's thrilled his alleged murderer was finally arrested — because the suspected gang member "broke my heart" and should "get what he deserves."

Shanequa Griffin, 39, of South Jamaica, said detectives notified earlier this week that 18-year-old Sean Brown had been arrested for the killing of her son, Aamir Griffin, a gifted basketball player who was shot at a neighborhood court in October of that year.

"I'm excited, I'm excited about it. I'm glad he was caught," she told The Post. "I was just happy that they police" came and told me. Most murders don't get solved.



[NNN forum thread:]

Suspect busted in California over 2019 stray bullet killing of Aamir Griffin
Shocking video shows Hispanic man swinging pipe at cops before police shooting
A shocking new video shows an unhinged man swinging a metal pipe at cops in Staten Island before officers opened fire. The body-worn camera recording, released by the NYPD Friday, captures the shooting on July 23 after cops were called to a home on Malden Place near Falcon Avenue in Oakwood.

Officers Thomas Leonardo and Robert Ruhl responded to a call for a disturbance just after 10:30 p.m. when they met 45-year-old Roberto Ramos, who was crying on the second floor. The cops at first convinced the man to get into an ambulance.

But after a few minutes, Ramos jumped out of the ambulance and took off back into the home. Leonardo chased Ramos up to the second floor, where he was met by the man swinging a 39-inch pipe at the top of the stairs, according to the NYPD.



[NNN forum thread:]

Shocking video shows hispanic man swinging pipe at cops before police shooting
UK Media Absurdly Goes Out of Its Way To Avoid Mentioning (MUSLIM) Religion of Violent, Antisemitic Thug
Last week, an elderly Jewish man in Stamford Hill, UK was assaulted by an identifiably Muslim man in an apparent antisemitic attack.

CENTER FOR THE STUDY OF POLITICAL ISLAM INTERNATIONAL

JIHAD WATCH




[NNN forum thread:]

UK Media Absurdly Goes Out of Its Way To Avoid Mentioning Religion of Violent, Antisemitic Thug


Tierny REAL News Network Updates

- Tidbits - extracted from daily briefing....

Biden has given our enemies billions of dollars worth of military hardware. He's given them intelligence regarding our allies in the region. He gave the Taliban a list of names of U.S. citizens, green card holders and Afghan allies to grant entry into the outer perimeter of the city's airport. He's given them hostages. He's placed our soldiers in a no-win situation and allowed them to be killed.

Does anyone think these things were accidental? I do not. The horror of losing Marines in Kabul today should reinforce our resolve to not import these kinds of dangers to America. Per Pew Research polling, 40% of Afghans believe suicide bombing is a justifiable tactic. 72% of Afghanis can't read and are TOLD what the Koran says.

KENNEDY: "I don't think this is incompetence on the part of the Biden Administration. They are doing this on purpose to demoralize the American people and the American military. This is the great reset. Getting America off the world stage in the most humiliating way,
********** 26 August 2021 **********
BLACK-ON-WHITE: Dog stabbed in deadly Lawrence attack expected to recover
LAWRENCE, Kan. (AP) — A dog that was stabbed at a Lawrence grocery store in an attack that killed its owner is expected to recover, the Lawrence Humane Society said in a social media post.

The post said that the dog, named Bear, sustained a stab wound to his side early Wednesday in the attack at a Dillons store. The dog's owner, who police later identified as 66-year-old Daniel Brooks, of Lawrence, was killed.

The Lawrence Humane Society said that the dog initially was in shock, but his wound had been repaired and his prognosis is good.

Police said 54-year-old (nword) Robert Earl Davis, of Lawrence, was arrested at the scene and booked into the Douglas County Jail on suspicion of second-degree murder and cruelty to animals, the Lawrence Journal-World reports.

Davis was released from prison in 2012 after being convicted of aggravated assault, aggravated robbery and rape in Douglas County, all of which occurred in 1983, according to the Kansas prison registry.

OBITUARY for Danny Brooks - Funeral Expenses - (gofundme)



[NNN forum thread:]

WM, 66 dies protecting dog in stabbing outside Lawrence, KS grocery store by negro

(Black-on-

White

)
BLACK-ON-WHITE: Interracial couple arrested in stabbing death of (White) Burlington man, 24
BURLINGTON — Police say they have arrested two people in the recent stabbing death of a 24-year-old Burlington man.

On Saturday, police went to Corporate Suites at 2912 Saconn Drive about a death investigation and found the body of Lucas Daniel Cook, who died from a single stab wound, according to a news release from the Burlington Police Department.

Police arrested Scottie Oneil Pringle, 29, of Burlington, on a charge of second-degree murder. He is being held without bond in the Alamance County Jail.

Eva Marie Meierdiercks, 40, was arrested and charged with accessory to second-degree murder. She was jailed on a $75,000 secured bond.

OBITUARY for VICTIM Lucas "Luke" Daniel Cook - February 1, 1997 ~ August 21, 2021 (age 24)



[NNN forum thread:]

Burlington, NC WM, 24 stabbed to death by negro and his mudshark

(Black-on-

White

)
BLACK-ON-WHITE: Black female demon possessed stranger shoves White 2-year-old girl to ground in random Bronx attack
The mother of the toddler who was randomly shoved to the ground by a stranger in The Bronx recalled the horrifying encounter in an interview with The Post Wednesday — including how the attacker was "speaking gibberish" when she struck. Sahara Bernard, 21, told The Post that the still-at-large suspect "came out of nowhere" Tuesday morning after the mom and her 2-year-old daughter, Scarlett, left a deli at 230 East 198th Street, where they had ordered a grilled cheese sandwich.

"Next thing I know my daughter's on the floor and [the suspect] is skipping off," the mother recounted. "She wasn't speaking words. She was speaking gibberish," Bernard said of the assailant. "Her eyes were bugged out and everything."

Little Scarlett suffered redness and swelling to face from the caught-on-camera assault. Her mother said she is now "perfectly fine" following a brief visit to Montefiore Hospital. The attacker is apparently known as a frequent panhandler in the neighborhood, Bernard said.

The mother, who is seven-months pregnant with another child, said she was tempted to catch the woman herself before she fled. "I was just really angry. Honestly I just really wanted to grab her," Bernard said, "but … [Scarlett] is more important than me trying to grab a woman and go to jail."

Bernard said she is now urgently trying to move out of her Jerome Park neighborhood, noting she believes there's been an uptick in crime in the area. "As a parent, I just want to get out as soon as possible," she said. "You got people with knives and guns out here, and people like her assaulting children." "I feel like more could be done," to address the violence, Bernard added.

Video shows stranger shove 2-year-old in random attack



[NNN forum thread:]

Black female demon possessed Stranger shoves White 2-year-old girl to ground in random Bronx attack

(Black-on-

White

)
Murder warrant issued for black man for murder of black woman
A woman was found dead in a South Boston motel room Tuesday afternoon. Just after 5 p.m., Halifax County 911 received word that the body of a 26-year-old Black female was found inside a first-floor room at the Super 8 Motel on Bill Tuck Highway. South Boston police say the victim, Mahalia Townes, of Clarksville, appeared to have wounds consistent with being assaulted. Her body has been taken to the Medical Examiner for autopsy.

A suspect was identified and investigators issued a second-degree murder warrant for Michael Anthony Small, 31, of Buffalo Junction. Small has not been apprehended; he's described as standing 6-foot-2 and weighing 265 pounds.

Police also identified a vehicle they believe Small may be driving. It's described as a 2009 dark blue Honda Accord with Virginia license plate UEU7309 and has the words "Hope" and "Harmony" on the back glass
(ALMOST-CERTAINLY BLACK) NYC 17-year-old charged with murder in sweet sixteen party shooting
A 17-year-old 'boy' was arrested Wednesday and charged with murder over a shooting last year at a Brooklyn Sweet 16 party that left a woman dead and six other people wounded, police said. The unidentified minor was allegedly among multiple gunmen who opened fire during the celebration inside a building on Albany Avenue near Fulton Street in Bedford-Stuyvesant last November, according to cops.

Dayjionna Long, a 20-year-old visiting from Virginia, was fatally shot in the hail of gunfire. Six other victims, ranging in age from 14 to 19, were also struck by bullets.

Police have said the deadly gun violence may have been retaliation for a nearby shooting where a reputed 17-year-old gang member was injured. It's believed the gang member attended the Sweet 16 party when it started in East New York. The bash then relocated to the Bedford-Stuyvesant building after police broke it up, sources have said.



[NNN forum thread:]

NYC 17-year-old charged with murder in sweet sixteen party shooting
Black (female?) ST. PETERSBURG POSTAL WORKER ACCUSED OF STEALING MAIL, PASSPORT APPLICATIONS
The U.S. Attorney's Office says she opened first-class mail and photographed personal identifying and bank account information then forwarded the photographs to co-conspirators for use in a bank fraud scheme. TAMPA – A Ruskin woman has been indicted in federal court in connection with a scheme to steal peoples' identities, according to U.S. Attorney Maria Chapa Lopez.

Jasmine Wynne, 30, of Ruskin, was charged with one count of conspiracy to commit bank fraud, five counts of aggravated identity theft, and one count of theft of a postal key. Wynne faces up to 30 years in federal prison for the conspiracy count, up to two years' imprisonment for each identity theft count, and up to 10 years' imprisonment for theft of a postal key. The indictment also notifies Wynne that the U.S. intends to seize assets used in the offense.

According to the indictment, Wynne, a postal clerk with the U.S. Postal Service who was working at the St. Petersburg retail post office location, conspired with others to defraud federally insured financial institutions. Wynne used her status and the special access she had as an USPS employee to open first-class mail and to photograph personal identifying information and bank account information.

Wynne then forwarded the photographs to co-conspirators for use in a bank fraud scheme. The indictment further alleges that Wynne also photographed U.S. passport applications that were processed at her post office location to gain applicants' PII and bank account information. She then forwarded that information to co-conspirators.

In addition, the indictment charges Wynne with using her position as a USPS employee to access and steal restricted postal arrow keys – special master keys that open USPS collection boxes, banks of mailboxes at apartment complexes, and any other mailbox keyed with an arrow lock. Wynne then provided the postal arrow keys to co-conspirators for use in the conspiracy.
Two (blacks) sentenced to federal prison in identity theft scam used to buy thousands of dollars in tires
A 30-year-old Waco woman and a 30-year-old Dallas man have been sentenced to federal prison for their parts in a scheme to use stolen credit card numbers to buy thousands of dollars worth of tires.

Brandon Decorwyn Alexander of Dallas and Eboni Simone Arps of Waco were listed in federal indictments as being involved in a criminal conspiracy to use the stolen card numbers not only to buy the tires in Central Texas area stores and also in other states, but also to rent vehicles used to transport those tires.





(Black) Man who led police on chase in stolen mortuary van turns self in
CONYERS, Ga. - A Georgia man accused of stealing a mortuary van with a body inside from a crematory parking lot and leading police on a chase has turned himself in to authorities.

Conyers Police Capt. Kim Lucas told FOX 5 News detectives had been looking for 23-year-old Kijon Griffin who was their prime suspect in a number of entering autos cases.

Capt. Lucas said when they spotted him Tuesday afternoon, Griffin saw the mortuary van parked outside a crematory, jumped in it and took off.



[NNN forum thread:]

Re: Nigga will steal yo stuff
Black CRIME: 14-year-old girl tied up in NYC home invasion robbery
Three crooks busted into a Bronx apartment and tied up a 14-year-old girl before making off with more than $7,500 and jewelry, police said early Thursday. The robbers used a crowbar to force their way into the home near Bruckner Boulevard and Pugsley Avenue in Unionport at about 10 p.m. on Tuesday and bound the teen's hands using USB cables, according to cops

The home-invaders, all men, also snatched handbags, perfume and shoes before fleeing, police said. The teen sustained bruises to her wrists, but refused medical attention, authorities said. Police said the trio of suspects were still on the lam as of early Thursday.



[NNN forum thread:]

14-year-old girl tied up in NYC home invasion robbery
Tourist punched in face in random Times Square attack by BLACK LUNATIC
A 20-year-old tourist from Wisconsin was randomly attacked by a lunatic in Times Square on Wednesday afternoon, police and sources. The suspect stalked the victim and then punched him in the face on Seventh Avenue near West 49th Street at about 2:30 p.m., the NYPD and sources said.

After the unprovoked assault, the creep continued to trail the man up the block — before nearby officers intervened, according to sources. Footage from the scene showed at least four cops struggling to subdue the suspect as witnesses stared in shock. The suspect was eventually handcuffed and hauled to a nearby hospital for a psychiatric evaluation, sources said.

[NNN forum thread:] Tourist punched in face in random Times Square attack by Negro
Hispanic Suspect who beat woman to death with baseball bat arrested after standoff with LAPD
LOS ANGELES - A homicide suspect was taken into custody after an hours-long standoff inside a home in the Arlington Heights area. The suspect, identified as Joshua Ramos, is suspected of beating a woman to death with a baseball bat. Officers responded to the 2300 block of Venice Boulevard around 8:15 a.m. for reports of an assault with a deadly weapon, according to the Los Angeles Police Department. Paramedics rushed the woman to the hospital where she later died. Meanwhile, investigators say Ramos ran back to his house and barricaded himself inside. Officers evacuated eight neighbors and after 5 hours of SWAT tactics and negotiations…they took Ramos into custody.

RAMOS Surname - Most prevalent in BRASIL
- Highest density in PUERTO RICO
********** 25 August 2021 **********
BLACK-ON-WHITE: BARBARIC WORTHLESS DRUGGED UP BLACK Shooter opened fire on WHITE Miami Beach tourist, danced over body
A Georgia man "randomly" shot and killed a tourist dining outside with his family in Miami Beach, then danced over the body, cops and a witness at the disturbing scene said. Tamarius David, 22, of Norcross, Georgia, allegedly opened fire on Dustin Wakefield, 21, from close range as he was eating in the outdoor section of La Cerveceria de Barrio on Miami Beach's famous Ocean Drive on Tuesday night, CBS Miami reported.

"After the shooting, he was dancing on top of the guy," a witness, who didn't want to be identified, told the news station. Wakefield, who was on vacation from Castlerock, Colorado, attempted to protect his 1-year-old son before he was shot multiple times, his family told the Miami Herald.

"This guy came in with a gun waving it, saying 'It's time to die.' He pointed the gun at his son and Dustin said, 'He's only a boy,'" his uncle, Mike Wakefield, told the newspaper. "Dustin stood up between the gunman and the baby and he shot him. He shot him multiple times on the ground."

The gunfire also struck another customer, who suffered non-life-threatening injuries, police said. Authorities have not released the identity of the second victim.

Police responded to 911 calls about the shooter and found David trying to open a locked door while holding a firearm, CBS Miami reported. Footage showed David in an alleyway next to the scene, yelling, "I did it. I did it," the Miami Herald reported.

Officers ordered him to drop the weapon and he complied, then was taken into custody. David — who is referred to as David Tamarius Blair Jr. in some reports — allegedly confessed to "randomly" shooting the two patrons, telling authorities that he "was high on mushrooms, which made him feel empowered," police said. He faces charges of second-degree murder with a weapon and attempted murder.



[NNN forum thread:]

WATCH: Black man 'shoots white tourist at dinner, dances on body'

(Black-on-

White

)
BLACK-ON-WHITE: NYC man charged with helping transport white prostitute's body in barrel to NJ
A Queens man has been arrested for his alleged role in helping transport the body of a hooker from New York City to New Jersey, where she was found stuffed in a barrel, officials announced Tuesday. Aquellio Parker, 29, is accused of helping to move the remains of Nicole Flanagan, 44, to the residential neighborhood of Ridgefield Park, where her body was found on Aug. 13 inside a 55-gallon drum, according to the Bergen County Prosecutor's Office.

There was no sign of injury to Flanagan, of Queens, and authorities are still awaiting the results of toxicology tests. Parker turned himself in to the NYPD on Sunday, and is awaiting extradition to New Jersey, officials said.

Before Flanagan's remains were discovered, she had last been seen alive on Aug. 6 inside a Financial District apartment building, riding an elevator with a 25-year-old gang member to the 22nd floor, police sources have said. On Aug. 11, the ex-con brought a large plastic barrel into the building at 95 Wall St. and one day after that, he was spotted wheeling it to a U-Haul van with an unidentified man who parked the vehicle at the rear service entrance, the sources said.

It was not immediately clear if Parker was the man driving the vehicle. Parker was charged with being an accomplice to disturbing, moving and/or concealing human remains, being an accomplice to desecrating, damaging and/or destroying human remains and conspiring with a co-defendant to disturb, move, conceal and/or desecrate a deceased body.

NYPD identifies 'person of interest' in death of hooker found in barrel



[NNN forum thread:]

NYPD identifies 'person of interest' in death of hooker found in barrel

(Black-on-

White

)
BLACK-ON-WHITE: Video shows BLACK apparently forcing (white) woman into stolen van in Campbell
CAMPBELL, Calif. (KRON) – Police in Campbell are searching for a van that was reportedly stolen and involved in a suspicious incident on Sunday afternoon. Around 2:50 p.m., officers responded to the area of West Campbell Avenue and La Vonne Drive following reports of a male and female fighting in the middle of the road outside a van.

Authorities located the vehicle and attempted to make a traffic stop, however, the van sped away. It was last seen heading northbound down Winchester Boulevard. Police say the van was reported stolen from a Home Depot parking lot in San Jose on Saturday — It's a 2019 white Ford transit with a California license plate number: 04135W2.

"Gijon Logistics, Inc" is on both sides of the van in black letters. Witnesses told police that the female was struggling with the male and was heard yelling "I don't want to get in" and "I hate you." The woman was eventually forced back into the van.

The male suspect is described as a black adult, around 30-years-old, had a bald head, and was wearing a bright blue t-shirt, and dark-colored jeans. He was driving the van. The female is described as a white adult in her mid-twenties and was wearing a gray tank top and gray shorts.

Surveillance video shows the incident and was released to the public. At this time, the van and people involved remain outstanding.

[NNN forum thread:]

Mushark fights with Buck in road outside of stolen van

(Black-on-

White

)
(Black) Democratic mayoral nominee Eric Adams ran errands for a prostitute - tresspassed and stole after disagreement on compensation
"Micki teased the streetwise kid. Wearing only a tiny bra and G-string, she would chat with little Eric between acts. Then she broke her leg, and Eric went to see her at her apartment. He started running errands for her while she couldn't dance, picking up groceries, booze, and smoke," Williams writes.

But once Micki recovered, she kicked her errand boy to the curb. Adams demanded compensation for the groceries and other work he'd done for her, but she refused to pay him, according to the article.

So Adams and his older brother, Conrad, got into her pad using a key she'd given them and took a television set and money order as repayment.



[NNN forum thread:]

Darkie Democrat Eric Adams ran errands for a prostitute
(Black female) State Senator charged with theft and embezzlement involving government programs and wire fraud
MEMPHIS, Tenn. (WMC) -State Senator Katrina Robinson made an appearance on federal charges of theft and embezzlement involving government programs and wire fraud Friday. Robinson is accused of conspiring to use The Healthcare Institute to defraud one victim of more than $14,000.

Robinson is the director of the institute. She has pleaded not guilty to the charges. Friday, a judge sent her trial date for September 13. After court, Robinson called the government's handling of the case "harassment."

"Just the racist comments and the phone calls, the emails, it's been very, very trying for me this entire time, and just for us to keep prolonging this process is making it even more painful, not only for me but for my institution and my students who have been directly affected by the government's handling of this case," said Robinson.



[NNN forum thread:]

Thieving Sheboon Senator cries racism
Officer-involved shooting investigation underway in North Nashville - POSTED JUN 3, 2020
NASHVILLE, TN (WSMV) - Tennessee Bureau of Investigation Agents are conducting an independent investigation into an officer-involved shooting in North Nashville on Wednesday morning. Police said 27-year-old Jotez Anderson remains at Vanderbilt University Medical Center after being shot by two officers on Wednesday morning

The shooting happened after Metro Police officers were 2100 block of 18th Avenue North around 5:45 a.m. Police were called by Anderson's ex-girlfriend following a dispute between her and his current girlfriend. The ex-girlfriend told police the current girlfriend pulled a firearm on her.

When North Precinct Field Training Officer Joshua Green and his partner, Officer David Harms arrived, Green said they spotted Anderson "running toward him from the rear of the duplex with pistol in hand." Green, who is the five year veteran with the Metro Police Department, said he yelled at Anderson "to drop the pistol." However, Green said Anderson did not comply and he fired at him.

Police said Anderson kept running and Harms, who graduated from the academy in February, "yelled for him to drop the pistol." Police said Anderson did not drop the firearm and pointed the gun toward Harms, who fired. Anderson was sentenced to 16 years for attempted first-degree murder, police said. He was charged in connection with shooting of a teenager and the separate armed robbery of a man in a McDonald's parking lot in 2010.

Police said federal authorities are investigating Anderson "in regard to possessing the gun as a convicted felon." Anderson is wanted for a domestic assault involving a woman not associated with Wednesday's events, police said.



[NNN forum thread:]

Negro resisting arrest fired at officers
NOPD Identifies (Black) Wanted Suspect in First District Cutting Investigation
The NOPD has obtained an arrest warrant for Reuel Yehuda (pictured, black male, DOB: 10-05-1984) in the investigation of an aggravated battery by cutting incident on August 16 in the 2200 block of Esplanade Avenue.

Through Investigation, NOPD First District detectives determined that at approximately 3:20 a.m., the pictured suspect approached the victim as he stood at a bus stop, removed a silver object from his person and attacked the victim, causing serious injury. The victim was transported to the hospital via EMS.

As the investigation progressed, detectives developed and positively identified Yehuda as the perpetrator in this incident. An arrest warrant was obtained for one count of aggravated second-degree battery.

[NNN forum thread:] BOLO for Spook who stabbed man at bus stop
Angry dark Hispanic teen customer charged with manslaughter for Bronx auto repair shop gunfight
An unhappy teenage customer has been charged with the shooting death of a tow truck driver in a gun battle inside a Bronx auto repair shop, police said Wednesday. Angel Medina, 18, was charged Tuesday with manslaughter, attempted murder and gun possession. He has been in police custody at the hospital recovering after being shot by the victim during the Aug. 17 clash.

The teen and victim John Vallejo, 32, shot each other in a confrontation inside First Choice Automotive on Randall Ave. near Bryant Ave. in Hunts Point, according to cops. The teen had come into the shop with friends looking to pick up a black Mercedes E300 which had been in a crash. He was mad his repaired car hadn't been washed yet and angry he had to pay a $1,000 deductible, according to shop manager Armando Lio.

"We told him, 'Listen, we're gonna wash your car so you can take it,'" Lio said. "And I guess he was on drugs or something...His eyes — it was like he had a demon in him. He was like, 'Yo, I want my car right now.'" After he was told about the deductible, Medina allegedly took out his gun and pointed it at a receptionist. That's when Vallejo, an independent tow truck operator who sometimes works in the shop, pulled out a gun, workers said.

The duo exchanged gunfire. Vallejo, struck in the upper body, died at Lincoln Hospital. Medina was intubated at the same hospital for gunshot wounds to his upper body and arm but is expected to survive.
Crazy white Iowa woman on drugs gets 25 years in prison for striking Black, Hispanic children with Jeep because of race
DES MOINES, Iowa — An Iowa woman who pleaded guilty in April to striking two children with her Jeep because they were Black and Hispanic has been sentenced to 25 years in federal prison for hate crimes.

Nicole Marie Poole Franklin's two federal sentences, which were handed down Thursday, will run concurrently with one another, as well as with identical sentences she received in state court for the December 2019 crimes. Poole Franklin, 43, of Des Moines, was sentenced in May on two counts of attempted murder.

Poole Franklin's victims were a 12-year-old boy, who is Black, and a 14-year-old Hispanic girl. Poole Franklin later told detectives she'd smoked meth a few hours before the attacks.



[NNN forum thread:]

Mentally Ill white woman sentenced to 25 years for scratching and bruising a picanninny with her jeep
********** 24 August 2021 **********
BLACK-ON-WHITE: Verdict reached in 2020 Cordova trial of black accused in neighbor's deadly shooting
MEMPHIS, Tenn. (WMC) - Chauncy Black, a teen whose GoFundMe campaign, called "Chauncy's Chance," went viral in 2016 is on trial for murder. A verdict in the case was reached Friday.

Chauncy Black and his brother, Timothy Black, were both charged in the January 2020 death of 26-year-old Kaleb Wakefield. Investigators say Wakefield died half an hour after being shot at his home across the street from Black's home on LaGrange Circle in Cordova. After nearly two hours of jury deliberation, Chauncy Black was found guilty of reckless endangerment and reckless endangerment with a deadly weapon. He was found not guilty of employing a firearm during a felony.

Black told police they were shooting at a vehicle as it pulled away from their house after someone in that vehicle fired shots at them first. On the stand Friday, Chauncy Black said he fired his weapon out of protection.

"When I went out the door, what was going through my mind was protecting my family and my home," said Chauncy Black. The Cordova home where Chauncy Black and his brother lived in was deemed a public nuisance last year after the Shelby County Sheriff's Office reported 265 calls to the home in two years alone.

Chauncey was the only defendant in the case. According to a March 2021 release his co-defendant and younger brother, Timothy Black, died of cancer in late 2020. Wakefield's fiancé, Isabella Edwards, spoke with Action News 5 after the verdict on Friday, states "...he is responsible and he should've been found guilty on all counts, however with the verdict reached it doesn't bring Kaleb back."

Chauncey will be sentenced on September 17.

OBITUARY for VICTIM Kaleb Bruce Wakefield - SEPTEMBER 14, 1993 – JANUARY 4, 2020



[NNN forum thread:]

Spook gets away with murder of white man

(Black-on-

White

)
(Black) N.C. Caretaker Charged with Murder After Allegedly Leaving Female Patient with Cerebral Palsy in Hot Car for 5 hours
A North Carolina caretaker was arrested on Monday after she allegedly left a 21-year-old patient in a hot car for several hours, resulting in the patient's death. Briea Askew, 29, is charged with second-degree murder. She is currently being held at the Guilford County Jail on a $200,000 bond, High Point Police wrote in a press release.

On Aug. 10, officers responded to Wake Forest Baptist High Point Hospital around 2:30 p.m. in relation to a death investigation. Police determined that a 21-year-old female with cerebral palsy — who was not identified —had been brought to the hospital with a temperature of over 110 degrees. She was pronounced dead shortly after.

The investigation led authorities to believe that Askew allegedly left the patient unattended in a car that was parked outside for around five hours. The vehicle did not have air conditioning, which contributed to the victim's death along with excessive heat in the area, police said.
(Black) Bensalem Man, Tamir Phillips, Arrested For Fatally Shooting 14-Year-Old Boy At Willingboro Gas Station
WILLINGBORO, N.J. (CBS) — A 22-year-old man was arrested Monday for shooting and killing a teenager at a Willingboro Township gas station over the weekend. Investigators say Tamir Phillips, of Bensalem, shot 14-year-old Jesse Everett in the head at the Phillips 66 gas station on 99 Martin Luther King Jr. Drive on Saturday.

The investigation revealed that a day before the shooting, the owner of a 2014 Honda Civic had contacted police to report that the vehicle had been stolen. Police say the owner of the Civic would frequently allow Phillips to use the car.

Prior to the shooting, Phillips was riding in a vehicle being driven by his girlfriend, 29-year-old Chelsea Holman, when they spotted the stolen car at the pumps of the gas station.

That's when police say Holman pulled into the gas station and next to the driver's side of the Civic. Phillips confronted Everett and fired one shot into the car, sticking the teen in the head and killing him.



[NNN forum thread:]

Officials: Teenager Shot, Killed At Gas Station In Willingboro, New Jersey
(Black) Jersey City man sexually assaulted 13-year-old Montclair girl he met online
A Jersey City man has been charged with sexually assaulting a 13-year-old Montclair girl he met online, Hudson County Prosecutor Esther Suarez said.

Steffon Fowler, 24, was arrested Tuesday by members of the Hudson County Prosecutor's Office Special Victims Unit after he surrendered at the Hudson County Prosecutor's Office in Jersey City. He was charged with one count of second-degree sexual assault, one count of third-degree endangering the welfare of a child and one count of fourth-degree criminal sexual contact.

The investigation began on Jan. 17 when the special victims unit of the prosecutor's office was notified by Jersey City police of the alleged sexual assault of the girl at Fowler's home on Arlington Avenue, authorities said.

After his arrest, Fowler was taken to the Hudson County jail in Kearny pending his first appearance. In separate incidents in May, a Union City man and a Kearny man were arrested and charged with sex crimes against juvenile girls.

[NNN forum thread:] Jersey City jigro sexually assaulted 13-year-old Montclair girl he met online
(Black) Hudson County man in wheelchair is charged with sexual assault of teen
A Hudson County with at least five felony convictions sexually assaulted a Jersey City teen at a North Bergen hotel, Hudson County Prosecutor Esther Suarez said.

Christopher Graham, age 46, who uses a wheelchair, was arrested Wednesday by members of the Hudson County Prosecutor's Office Special Victims Unit and charged with one count of first-degree aggravated sexual assault and one count of third-degree aggravated criminal sexual contact against an 18-year-old Jersey City woman, Suarez said.

Graham was also charged with multiple drug offenses after a search warrant for his apartment was executed, Suarez said. The charges include possession with the intent to distribute PCP and possession with intent to distribute cocaine. Authorities say Graham took the teen to the Days Hotel at 2600 Tonnelle Ave., where it's believed he lives, after meeting her in Jersey City and offering to give her a ride home.

Members of the SVU were notified by the North Bergen Police Department on Aug. 15 of the alleged sexual assault and Graham was subsequently identified and arrested. Graham have five convictions going back to 2001 that include assault, weapons possession and drug possession and distribution.

[NNN forum thread:] Hudson County, NJ coon in wheelchair is charged with sexual assault of teen
(Black) Penn Station shooting suspect who wounded bystander seen on video: NYPD
alt='dead victim' style="border:7px solid black" align="right" height="150"> --> Police on Tuesday released video and a photo of the suspected gunman who opened fire outside Penn Station Monday night, striking an innocent bystander from New Jersey. The alleged gunman, wearing black pants, a black shirt and lugging a red backpack, is seen getting off an escalator at the transit hub after wounding the 58-year-old victim, identified as Christopher Farrell.

NYPD Det. Nick White was on patrol nearby and heard the shot and treated Farrell. "I saw he had a gunshot wound to his leg, at which time I applied a tourniquet, put the quick clot inside of the wound and waited for EMS to transport him to the hospital," White said Tuesday.

A quick clot is gauze that helps with clotting. "For being shot, he was very calm, thankful," White said. "Just really was surprised by everything that had happened."

[NNN forum thread:] Penn Station shooting suspect who wounded bystander seen on video: NYPD
(Black) Early Co. coroner arrested on sex assault charge
BLAKELY, Ga. (WALB) - The Early County coroner was arrested on Wednesday on a sexual assault charge, according to the Georgia Bureau of Investigation (GBI). Todd Hunter, 51, was charged with misdemeanor sexual battery, felony violation of oath of office and driving under the influence of alcohol.

He was taken to the Early County Jail and was released on a $7,500 bond. On Tuesday, the Early County Sheriff's Office asked the GBI to investigate allegations that he sexually assaulted someone at his home, according to the agency.

"Based on information obtained during the investigation, investigators believe there are other victims," the GBI said. The GBI said the investigation is active and ongoing.

Anyone with information is asked to call Early County Sheriff's Office at (229) 723-3577 or the GBI's Regional Investigative Office in Sylvester at (229) 777-2080.

[NNN forum thread:] Coon coroner arrested for sexual battery
(Black) Sumter Co. prisoner escapes
AMERICUS, Ga. (WALB) - A Richmond County man who was in jail in Americus for burglary and drug possession has escaped, according to the Sumter County Sheriff's Office. Sheriff Eric Bryant said that Rodriquez Germany got away from the Sumter County Correctional Institute Monday morning.

He took a gray 2010 Honda Accord with the license plate BA1LEE and made his escape. Germany is 5′0 and weighs 189 pounds. If you see him, you're asked to call the Sumter County Sheriff's Office at (229) 924-4094.



[NNN forum thread:]

Apehunt on for short, fat groid who escaped from jail
(Black) Female Charged After Armed Robbery At Atmore Walmart
A woman was arrested shortly after the armed robbery of the Atmore Walmart Monday afternoon. The armed robbery was reported about 3:15 p.m. at the store on North Main Street.

"Walmart officials said a female walked up to the service desk and advised the cashier she was armed with a weapon and demanded cash," Atmore Police Chief Chuck Brooks said. "The female suspect then fled the store on foot with an undisclosed amount of cash."

Atmore Police Department officers located the suspect in a wooded area behind Oak Hill Cemetery, which is adjacent to the store. The suspect was identified as 30-year old Therease Antoinette Fletcher of Huntsville Alabama. She was transported to jail on a charge of robbery first degree.



[NNN forum thread:]

Negress charged in Wal Mart armed robbery
(Black) Rapper PnB Rock pleads guilty to gun, drug charges
BENSALEM, Pa. - Philadelphia rapper PnB Rock has pleaded guilty to gun and drug charges stemming from a 2019 arrest in Bensalem, authorities announced Tuesday.

Rakim Hasheem Allen, who goes by the stage name PnB Rock, entered an open guilty plea to one count of possession with intent to deliver and one count of receiving stolen property.

Allen, 29, was sentenced to 36 months of probation on each count, and the sentences are to run concurrently. He was also ordered to complete 100 hours of community service and his supervision was permitted to be transferred to California.



[NNN forum thread:]

Philadelphia Rapper PnB Rock Pleads Guilty In 2019 Marijuana, Stolen Gun Charges, Bucks County Officials Say
GAY PRIDE NEWS!!! - Trial to start in the alleged HOMO-rape of boy, 6
TEXARKANA, Ark. — A man accused of sexual misconduct with a 6-year-old boy in 2019 is scheduled to face a jury later this week in a Miller County courtroom. Everett James Miller, 51, is charged with rape and second-degree sexual assault. A jury was selected Monday to hear the case before Circuit Judge Brent Haltom. Opening statements and testimony are expected to begin Thursday.

The boy allegedly made an outcry of abuse to a parent on Christmas Eve 2019. The boy allegedly spent the night of Dec. 23 at Miller's home and was picked up by a parent the following day.

The boy reportedly told a forensic interviewer at the Texarkana Children's Advocacy Center that Miller, known to him as "G-Daddy," sexually assaulted him after Miller's wife left for work. The boy allegedly said that Miller told him to "keep what happened a secret." If found guilty of sexual assault, Miller faces five to 20 years in prison. If convicted of rape, Miller faces 10 to 40 years or life in prison.


LGBTQ sex workers 'in limbo' after OnlyFans policy change - BANNED QUEER PORNOGRAPHY
OnlyFans announced that it will prohibit sexually explicit content
which includes HOMO-sexually explicit content, BEASTIAL-sexual explicit content, etc.



[NNN forum thread:]

Fags whine about Only Fans policy change "disproportionally" affecting fags
********** 23 August 2021 **********
BLACK-ON-WHITE: POLICE SEARCHING FOR WORTHLESS, SOULLESS BLACK WHO KILLED WHITE MAN SITTING IN CAR OUTSIDE THE STORE THE BLACK ROBBED
Greenville police are searching for a man who shot and killed one man outside a local business where he committed armed robbery. At 9:48 p.m. Wednesday, Aug. 18, officers with the Greenville Police Department responded to an armed robbery call at Alite Choice, 2932 Highway 82 West.

Officers found 24-year-old Robbie Fletcher in a Pontiac Grand Prix parked in front of the store, suffering from multiple gunshot wounds. He died on scene. "Emergency medical personnel responded along with the coroner and he was pronounced deceased on scene," Merchant said.

GPD assistant police chief Michael Merchant said the suspect, a black male dressed in dark clothing and a face mask, shot Fletcher as he sat in his car before entering the store and demanding money from the clerk. The suspect was last seen leaving the store on foot, running westbound from the store.

Anyone with further information should contact GPD at 662-378-1515 or Crimestoppers of Washington County at 662-378-8477. The P3 Tips app may also be utilized.

OBITUARY for VICTIM Robbie Fletcher, age 24 - (gunmemorial)



[NNN forum thread:]

WM, 24 shot dead in Greenville, MS by a store robbing negro

(Black-on-

White

)
BLACK-ON-WHITE: BIDEN GANG CLEARS BLACK COP OF MURDERING WHITE FEMALE ASHLI BABBIT DURING GOVERNMENT STAGED "INSURRECTION" ON JAN 6TH

OBITUARY for VICTIM of BLACK BIDEN REGIME - ASHLI BABBIT

IN MEMORY OF ASHLI BABBITT
On 6th of January 2021 Ashli Babbitt from Ocean Beach, California, a 35-year-old Air Force veteran was shot dead by a cop while entering the D.C. Capitol through a broken window along other demonstrators.

Ashli's brother-in-law, Justin Jackson, told KNSD-TV: "Ashli was both loyal as well as extremely passionate about what she believed in. She loved this country and felt honored to have served in our Armed Forces."

Her mother-in-law, Robin Babbitt, told New York Post: "I'm numb. I'm devastated. Nobody from D.C. notified my son and we found out on TV."

Her husband Aaron Babbitt did not travel with her to D.C. and was due to pick her up from the airport on Friday, the 8th of January.

This is a great tragedy! We lost one of our finest in the fight against the corrupt politicians in defense of our constitution. She was protesting the voter fraud and was fighting for the truth.

Ashli is a great hero in the fight against evil and shall never be forgotten! She did not die in vain, for she will be remembered as a great light warrior in the fight against corruption and injustice that has become a cancer in this great country!

It is my greatest honor to dedicate this website in Ashli Babbitt's memory!

I salute you Ashli Babbitt! May the many blessings of our one Creator be bestowed on your spirit, and angels illuminate your path in the eternity! Infinite Love and Light to you!

Capitol Cop Who Murdered Ashli Babbitt Identified as Michael Leroy Byrd (Black-on-

White

)
BLACK-ON-WHITE: Shock vid shows ANOTHER huge brawl in stands at NFL game after (Blonde) woman slaps (negro) in the face
DRAMATIC footage shows the moment ANOTHER huge brawl broke out at an NFL match after a woman shouted in a man's face before slapping him. Chaos erupted in the stands at the Steelers' pre-season game against the Detroit Lions in Pittsburgh after being sparked by what appeared to be a row between two fans.

Shocking video from Heinz Field yesterday shows a woman screaming "get the f*** out" at a man before she raises her hand and hits him across the face. He then retaliates as another man - who appears to be with the woman - intervenes.

A scuffle then breaks out between the trio - with the man slapped by the woman appearing to knock the other bloke out as he throws several punches at him. People can be heard screaming in horror as the woman tries to push the man away from her pal. Other people then get involved in an attempt to put a stop to the fight.

EDITOR COMMENT: We can only assume that this incident was precipitated by the negro making some rude obscene sexual comment or gesture to the blonde woman - in our civilzed past - the proper response for the offended woman would be to SLAP the male in his face - so based on the Blonde woman's response - the NWORD was not being civilized and let his 'jungle nature' slip out.



[NNN forum thread:]

Shock vid shows ANOTHER huge brawl in stands at NFL game after white wimman slaps coon in the face

(Black-on-

White

)
Dangers of interracial seating
*
we must reinstate racially segregated seating for sports events -- to preserve peace
(Black) Baton Rouge man arrested in death of 3-month-old infant=
BATON ROUGE, La. (WAFB) - A Baton Rouge man has been arrested in connection with the death of a three-month-old infant, according to arrest records. First responders were dispatched to the 8900 block of Thelma Street on Aug. 14 to a report of unresponsive child.

EMS paramedics were able revive the child before the ambulance reached an area hospital. Medical personnel at the hospital determined the child had suffered severe brain injuries and had fairly fresh burn marks to his chest and stomach that resembled cigarette burns, according to arrest records. The baby also had suffered traumatic rib fractures in various stages of healing.

According to arrest records, when officers initially interviewed Leon Arnold, 36, of Baton Rouge, he said he was the one who put the baby down for a nap and the one who attempted to awake the baby from the nap. Police say Leon also told investigators the baby was laid down on his stomach and that when he went to awake the baby, the child had spit up milk. Investigators say the child later died and an autopsy was conducted on Wednesday, Aug. 18 and a pathologist determined the manner of the child's death was a homicide.

The pathologist said the baby's injuries were consistent with being beaten or the baby's lower body being struck against a hard object, arrest records say. Officers say they arrested Arnold on Thursday, Aug. 19 on the charge of first-degree murder because the child was in his care when he went unresponsive.

Police say Arnold was previously charged in 2010 with second-degree cruelty to juveniles when the defendant's one-month old baby suffered a broken femur and skull fractures.



[NNN forum thread:]

Hideous Baron Rouge Boon arrested for beating, burning.and murdering a 3 month old
(Black) I-40 shooting at Morgan leaves 1 dead, another injured - BLACK ARRESTED
LITTLE ROCK (KATV) — State police say an early morning shooting on I-40 left one man dead and another injured. According to a release, the shooting incident happened Saturday around 2:30 a.m. near the Morgan/Maumelle exit.

A Crittenden County man was shot while he was a passenger inside an eastbound vehicle traveling east on I-40. A front-seat passenger in a second eastbound car leaned out the window and began shooting at the car carrying Kindylen Roberts, 21 of Marion, and another 23-year-old passenger, who was also wounded.

Roberts later died from his injuries at a Little Rock hospital. The other passenger was treated at the scene and later released. Justin Cantrell Mays, 24, was arrested for the shooting. He is being held in the Pulaski County jail on charges of capital murder and first-degree battery.



[NNN forum thread:]

Arkansas Ape arrested for murder after leaning out of window of car on I-40 and shooting passengers in another car
(Brutal Ugly Hopped up Killer Black) Man Charged With Murder After Victim's Body Found In Vehicle Trunk On Highway 29 In Ensley
The body of a Crestview murder victim was found in the trunk of a vehicle on Highway 29 Saturday evening in Ensley, and the driver is now charged. The Crestview Police Department has charged 37 year old Johnny Lee Akins, Jr. with murder in connection with an incident that occurred on East Walnut yesterday.

During the incident, Johnny Akins shot and killed a 42 year old male victim that was later identified as James D. Matthews of Holt. The Escambia County Sheriff's Office responded to Highway 29 near the Murphy Oil gas station. "They arrived to find a black male in a state of excited delirium", according to Sgt. Melanie Peterson. The man was taken into custody a short distance away near Game Stop in the shopping center in front of Walmart and transported to a local hospital.

"He was transported to the hospital after they got control of him," she said. "They ran the tag, and the vehicle came back that the owner of the car was suspected in a homicide out of Crestview." She said there were drugs in plain view "everywhere" on the seat of the car. As part of the inventory process before seizing the vehicle, the trunk was opened.

"There was a dead body there in the trunk," Peterson said. The investigation into the incident is continuing by the Escambia County Sheriff's Office, Crestview Police, Okaloosa County Sheriff's Office, and the Florida Department of Law Enforcement.



[NNN forum thread:]

Hopped up Crestview Coon nabbed with body in car trunk
Cops bust VIOLENT BLACK MANIAC in random hammer attack while processing him for other crime
Cops busted the maniac who allegedly bashed a straphanger over the head with a hammer over the weekend — causing the bleeding victim to fall onto the subway tracks. Jamar Newton, 41, of Brooklyn, was arrested late Sunday — a day after cops say he attacked the 44-year-old stranger at the Union Square station, accusing him of looking at him the wrong way.

"Don't look at me!" Newton barked at the victim, who was waiting on the N/R line platform around 9 p.m. Saturday, according to police. "If you come any closer, I'm going to hit you!" he allegedly snarled.

As the victim walked away, the attacker went to a nearby bench and pulled a hammer out of a bag, police said. He struck the victim in the back of the head with the hammer — causing him to fall onto the train tracks.

The victim was ultimately pulled to safety by good Samaritans — but was taken to Bellevue, where he needed seven stitches to close his head wound, police said.

[NNN forum thread:] Cops release disturbing video of random hammer attack in NYC subway
(Black) Convicted felon out on bond for Oxford crimes arrested for crimes in Brandon
JACKSON, Miss. (WLBT) - Between August 4 – 16, the Brandon Police Department investigated a series of auto thefts and auto burglaries in two apartment complexes located off the Highway 18 corridor on the west side of Brandon. A total of six cars were stolen or burglarized, and a total of four firearms were stolen during these crimes.

All six of the victim vehicles were unlocked, and all of the stolen cars had keys/fobs were left inside them. During their investigation, Brandon Police detectives positively identified a suspect who they determined was traveling from Jackson to locations within Rankin County committing various crimes. On August 17, Brandon detectives obtained an arrest warrant for Laquavious Deon Swinney, 19, of South Pine Lea Drive in Jackson.

Later that day, officers from the Pearl and Richland Police Departments spotted Swinney and he was taken into custody. To date, two of the stolen cars and two stolen firearms have been successfully recovered in these cases. Swinney was in possession of the two stolen firearms at the time of his arrest. It was discovered that Swinney was already out on felony bond for previous charges through Oxford Police Department, including armed robbery, conspiracy to commit armed robbery, and house burglary/home invasion.

Brandon Police charged Swinney with four counts of auto theft, and one count of auto burglary. Swinney is currently in the custody of the Rankin County Jail, with a total bond of $1.1 million for all charges. Swinney is due to appear in Brandon Municipal Court on August 25.

This is an ongoing investigation. More arrests and additional charges are expected in this case. The Richland and Pearl Police Departments assisted with the arrest of this suspect.



[NNN forum thread:]

Feral groid who was out on bond nabbed for more car burgluries
Fight erupts in the back of Columbus school bus that ends with BLACK eighth grade girl getting dragged out by her hair
COLUMBUS, Miss. (WCBI) – Monday, a fight broke out in the back of a Columbus school bus that ended with a girl being dragged out by her hair and three students being arrested. An Instagram video shows the fight that erupted on the bus as it drove down Bluecutt Road to bring students home from class. Jessica Mccaa says her eighth-grade daughter Franchesca is the one who was pulled from the bus by her hair. They dragged her off the bus like she wasn't nothing," Mccaa says. "Literally trying to harm her."

Columbus Middle School Principal Kimberly Gardner says she arrived right after the fight broke up. "My heart was broken to see my students or any students involved in such a vicious act on the school bus," she says. "We did handle things though according to our policies and procedures." Columbus Police respond to the scene and arrested three of the students (including Franchesca) involved in the fight. All three were released to their parents and suspended from Columbus Middle School for five days. "I was told that they were planning to jump on my daughter," Mccaa says. "I was told that they were plotting up to jump her. That's why they ended up in the backseat of the bus."

However, the mother of the seventh-grade girl seen on the video fighting Franchesca, (who did not wish to be identified) says the group was actually there to attack her daughter. "My daughter is the victim," she says. "From other students that rode the bus, I had been told that my daughter didn't say anything to the girl that morning, that evening. The girl (Franchesca) was still picking at my daughter."

Principal Gardner says this was a community altercation that bled over into the school. She says the investigation into the fight is ongoing. "When I tried to go to the different parents to see what was going on, I got a bunch of lies from both sides," the other girl's mother said, in reference to other incidents like the bus fight. "These are young children, young girls and they are taking everything out of proportion." Mccaa told WCBI that she will be withdrawing her daughter from Columbus Middle School permanently. The mother of the seventh grader says that her daughter will no longer be taking the bus to school.

[NNN forum thread:] Pack of feral shegroids arrested for monkey fight on Mississippi School bus
(Black AFRICAN) Man charged with murder of his child bride who died while giving birth
MUTARE – A man arrested after his child bride died during child birth was charged with her murder on Friday after appearing before a court in Mutare. Prosecutors said Hatirarami Momberume, 26, "had a legal duty as the alleged husband to ensure that such a young child was taken to special health facilities to deliver, realising that there was a real risk or possibility that his conduct by omission might cause the death of Anna Machaya during or after the delivery of the baby."

A regional court heard that Momberume, of Taguta Farm in Kwekwe, "instead took Anna Machaya to Johanne Marange traditional midwives where she delivered and died after some labour complications." Anna, who got pregnant at the age of 14, died on July 15 while delivering her baby at a church shrine in Marange.

The two "midwives" who delivered the baby boy were named in court as Babra Hodzi and Enia Mukono. Momberume faces a second charge of "having sexual intercourse or performing indecent acts with a young person" which carries a maximum sentence of 10 years in prison.

[NNN forum thread:] Zimbabwe coon charged with murder of his child bride who died while giving birth
Missouri Man Indicted on Federal Hate Crime and Firearm Charges
A federal grand jury in Kansas City, Missouri, returned a two-count indictment charging a Missouri man with hate crime and firearm violations for shooting a teenager with the intent to kill because of the victim's sexual orientation.

According to court documents, Malachi Robinson, 25, is charged with violating the Matthew Shepard and James Byrd Jr. Hate Crimes Prevention Act, and with using a firearm during and in relation to a crime of violence. Robinson allegedly shot the victim with a 9mm handgun because of his sexual orientation, causing significant non-fatal injuries.



[NNN forum thread:]

Missouri Man Indicted on Federal Hate Crime and Firearm Charges
Torrance police find more than 300 recall ballots in suspect's car, along with gun, drugs
Officers responding to a call Aug. 16 about a man who was passed out in a vehicle found more than 300 ballots for the upcoming gubernatorial recall election, a loaded gun, drugs and other illicit materials, Torrance police said Monday.

Officers were called about 10:45 p.m. to a 7-Eleven parking lot at 3735 Emerald St. for a report of a man passed out in a vehicle, said Sgt. Mark Ponegalek, a spokesman for the Torrance Police Department.

When officers searched the vehicle, they found a 9-millimeter handgun and stolen mail, including more than 300 ballots, Ponegalek said. In addition, the man had methamphetamine, Xanax pills, a scale, multiple California driver's licenses and credit cards in other people's names, police said.

Torrance police are working with other law enforcement agencies, including the U.S. Postal Service and the Public Integrity Division of the Los Angeles County district attorney's office, to determine how the man got the ballots and what he planned to do with them, Ponegalek said.

Police are working with officials to ensure that all voters affected by the thefts get new ballots, he said. Ballots are mailed with unique barcodes assigned to each voter.

The suspect, whose name wasn't released, was arrested on suspicion of "numerous weapons, narcotics and forgery charges," police said.

The incident isn't tied to additional ballot thefts, police said.



[NNN forum thread:]

Torrance California police find more than 300 recall ballots in suspect's car, along with gun, drugs
********** 22 August 2021 **********
A White working man attacked by a pack of feral black fatherless unemployed illiterate worthless effluent
in the diseased stinking porta-potty of black-lives offal.

(Black) 19-Year-Old Man Turns Himself In To Police In Connection To Brutal PACK Attack Of White Delivery Driver
By PACK VICIOUS BLACK ANIMALS In Queen Village
PHILADELPHIA (CBS) — A Philadelphia delivery driver is fighting for his life after police say a group of brutal vicious feral black animals brutally beat him as he tried to make a delivery. The incident happened Tuesday night in Queen Village. The Philadelphia Police Department says Zach Lean was in the 300 block of Christian Street working for Shipt.

A police report said he stopped his car in front of one of the teens. Then, another began the assault. Lean's wife, Christine Torrisi Lean, told CBS3 there is video of the attack.

"There is a surveillance video of him on the ground with these guys around him," she said. "It seems as though he was just sucker-punched, cracked the back of his skull and huge amounts of swelling." According to police, Lean fell to the ground during the assault, hitting his head on the sidewalk.

He had a seizure before falling unconscious. Now, his wife said he is in a coma.

"He looks so much like when I see him sleeping. Just look like he was about to open his eyes," she said. Christine told Eyewitness News she reads her wedding vows to him, hoping it's what will bring him back.

"I am standing here today because I love you and I commit to you," she read in front of CBS3. She is hopeful he will come back home — where she can make good on her vows, including her promise to love him despite life's challenges.

"Most importantly, I promise to try and make you laugh every day, to help you up when you fall, and to love you through each and every season of our life," she read. Police are still investigating the assault. There is a GoFundMe set up for Lean's medical expenses.

GO FUND ME FOR Zack Lean

BLACK 19-Year-Old Man Turns Himself In To Police In Connection To Brutal Attack Of Delivery Driver By Teens In Queen Village, Philadelphia Police Say



[NNN forum thread:]

White Philadelphia Delivery Driver Fighting For Life After Brutal Assault By Teens, Police Say
BLACK-ON-WHITE: Black arrested for murder of Officer Brian Pierce Jr.
MADISON COUNTY, IL (WSIL) -- Madison County State's Attorney Tom Haine announced Friday an arrest and charges against a suspect in the death of Brooklyn Police Officer Brian Pierce Jr. Caleb Campbell, 22, was arrested in Florissant, Missouri and is charged with one count of first-degree murder, failure to report an accident involving personal injury or death, reckless homicide, failure to stop after having an accident involving personal injury or death, and aggravated fleeing or attempting to elude a police officer.

Back on August 4, Pierce Jr. was part of a team trying to stop a fleeing driver. The driver, now identified as Campbell, drove over spike strips and struck Pierce Jr., killing him. Campbell remains in custody in Missouri on unrelated charges.

Pierce Jr. was living in Carbondale but working the night shift in Brooklyn, Illinois. He also worked with the police department in Spillertown and was also a lieutenant with the Makanda Fire Department. Pierce also previously worked with the Franklin County Emergency Management Agency. He was laid to rest on August 14, with a procession through Herrin and a memorial service at John A. Logan College.

(Black-on-

White

)
(Black) Second arrest made in connection to East Farm Street homicide
WATERBURY, Conn. (WTNH) — Waterbury police have made an arrest in connection to the death of one and the injury of two others that happened on East Farm Street in July. Police said officers arrested Waterbury man, 31-year-old Reginald Miles. He is being held on a $3 million bond and is facing the following charges:

Murder
Conspiracy at Murder
Assault 1st (2 counts)
Criminal Possession of Firearm
Criminal Use of Firearm
Illegal Sale or Transfer of Firearm
Carrying A Pistol Without A Permit
Weapons in A Motor Vehicle
Illegal Discharge of a Firearm
Reckless Endangerment

Last week, police arrested 29-year-old Andre Reed of Waterbury in connection to the homicide. Reed was charged with murder, conspiracy at murder, and two counts of assault, and the bond was set to $2 million.

On July 24, police said victim Douglas Daniels, 37, of New Haven, was shot in the shoulder/chest area on East Farm Street and was pronounced dead at the hospital shortly afterward. Two other victims sustained injuries.

Members of rap group who opened for Jim Jones at Waterbury concert charged with murder after fatal shooting outside show, records show
TOURIST ALERT!!!
VICIOUS SUB-HUMAN BRUTE ANIMALS ROAM NEW YORK CITY AT ALL HOURS - WILL ATTACK!!!
NOT ONLY TO ROB BUT FOR THE DEMONIC 'PLEASURE' OF INFLICTING PAIN AND SUFFERING
Mostly African and illegal aliens have VOTED to reduce POLICE
as part of the 'democrat-marxist sexual deviant takeover of once civilized America'

(Black) Stranger pummels 32-year-old man in Brooklyn train station: video
A stranger pummeled a 32-year-old man in a Brooklyn subway station over the weekend — breaking bones in his face, new video released by police shows. The assailant — whom the victim did not know — approached him inside the Atlantic Avenue-Barclays Center station at 6:50 p.m. Sunday and socked him in the face multiple times, authorities said.

Video released late Tuesday shows the attacker crouching over the victim, who is on the ground, and brutally beating him. The circumstances leading up to the attack were unclear.

The victim was taken to Interfaith Medical Center by private means in stable condition, with broken facial bones and lacerations, police said. Police are still looking for the suspect.

[NNN forum thread:] Stranger pummels 32-year-old man in Brooklyn train station: video
(Black) Burglary suspect arrested after officers see him climbing out of window
MOSS POINT, Miss. (WLOX) - Two men are behind bars after police say they broke into a home Tuesday afternoon. According to Moss Point Police, it happened at 1:40pm in the 3900 block of Mattson Street. Officers were responding to a burglary in progress at the home when they reportedly saw 26-year-old Edward Sipp climbing out of a window. The suspect tried to flee on foot and officers pursued, chasing him through neighboring yards and over fences. Police say as Sipp ran, he discarded various items including a tablet and charger.

Eventually, Sipp laid down and surrendered without further incident, said the release from MPPD. While interviewing him throughout the day, police say Sipp indicated that he had an accomplice in the burglary, identifying 34-year-old Jerald Johnson.

After obtaining a search warrant, officers went to Johnson's house at 6pm. As they arrived, Johnson fled the residence on foot, running through the backyard. Moss Point Police again pursued the suspect, quickly taking Johnson into custody with the assistance of canine officer Buddy.

Sipp and Johnson were both charged with residential burglary and taken to Jackson County Adult Detention Center. Additional charges are pending. A $5,000 bond was set for Johnson but Sipp is currently being held without bond.



[NNN forum thread:]

2 Groids nabbed for burglurt after being spotted crawling out window
(Police ask for help identifying men who attempted to break into Jackson church
JACKSON, Miss. (WLBT) - The Jackson Police Department is asking for help identifying attempted church burglars. According to authorities, the incident happened last week in the 3500 block of I-55 S. Frontage Road.

#JPD needs help identifying these individuals wanted for the attempted burglary of a church that occurred on last week in the 3500 block of I-55 S Frontage Rd. If you recognize them or their vehicle, contact #CrimeStoppers at 601-355-TIPS(8477 or https://t.co/ymPOz6rCmo. 1/3 pic.twitter.com/9FR643TB9m — Jackson Police Department (@JacksonMSPolice) August 18, 2021 If you recognize the men, you are asked to contact Crime Stoppers at 601-355-8477.



[NNN forum thread:]

Apehunt on for Church burglarizing spooks
(Black) Bolton woman sentenced for role in $4M Medicaid fraud scam
JACKSON, Miss. — A Bolton woman has been sentenced to five years in prison for her role in a $4 million Medicaid fraud scam. Regina Thomas, a licensed practical nurse and former owner of Total Health Care Network, pleaded guilty to five counts of Medicaid fraud.

Thomas was found to be over-billing and billing for services not rendered from Jan. 1, 2015, to December 2019, according to prosecutors. In addition to her five-year sentence, Thomas was ordered to pay restitution for the full sum.



[NNN forum thread:]

Cockeyed Shegroid sentenced in $4 Million Medicare Fraud Case
White Female Prosecutor In Michigan Won't Prosecute Firearm Felonies Because Too Many Blacks Break Gun Laws
Because black people are disproportionately charged for felony firearm charges in Michigan, a white female prosecutor has decided to abandoned this charge in the name of reducing systemic racial bias in the judicial system.

Yes, the plan to simply stop charging black people for criminal acts is happening.



[NNN forum thread:]


fWhite FEMINIST Prosecutor Michigan Won't Prosecute Firearm Felonies Because Too Many Blacks Break Gun Laws
Democide - definition
Democide is a concept proposed by U.S. political scientist Rudolph Rummel to describe "the intentional killing of an unarmed or disarmed person by government agents acting in their authoritative capacity and pursuant to government policy or high command."[1][2]

According to Rummel, this definition covers a wide range of deaths, including forced labor and concentration camp victims; killings by unofficial private groups; extrajudicial summary killings; and mass deaths due to governmental acts of criminal omission and neglect such as in deliberate famines as well as killings by de facto governments, i.e. civil war killings.[1][2] This definition covers any murder of any number of persons by any government.[1][2]

Rummel created the term democide as an extended concept to include forms of government murder not covered by the term genocide. According to Rummel, democide surpassed war as the leading cause of non-natural death in the 20th century.[3][4]

"WE HAVE A COPY OF THE DELETED WUHAN DATABASE" ITS A BIO WEAPON" BARBADOS TOWN HALL
Vladimir Putin says he's not allowing Afghan refugees into Russia

Russian President Vladimir Putin said Sunday that his country won't accept Afghan refugees because he doesn't want to deal with "militants" masquerading as asylum-seekers.

The Russian strongman slammed Western nations for placing Afghan refugees in countries even near his border while their US and European visas are being processed.

"Does that mean that they can be sent without visas to those countries, to our neighbors, while they themselves don't want to take them without visas?" Putin raged to the Russian TASS news agency. "Why is there such a humiliating approach to solving the problem?'

He said he will not accept "militants showing up here under cover of refugees."
Exclusive: The FBI Paid Leader Of Satanic Pedophile Death Cult $82,000 To Take Over Atomwaffen Division In Order To Brainwash, Drug and Entrap Its Young Members


Prior to 2018, special interest groups demanding the dismantling of the rapidly growing nationalist movement in the name of stopping "white supremacist domestic terrorism" struggled to name a group that could justify a crackdown.

In response to this, the FBI, in conjunction with intelligence services around the world, invented one.

Documents filed in the case of Kaleb Cole, who is accused by the feds of being part of an Atomwaffen Division (AWD) conspiracy to terrorize journalists and minorities, have finally confirmed National Justice reporting from January that exposed Joshua Caleb Sutter (pictured above), the leader of a Satanic pedophile murder cult who took over Atomwaffen in 2018, as a long-time professional FBI operative.

Sutter has been employed by the FBI since 2003. Starting in February 2018, he was paid over $82,000 to take over Atomwaffen and transform it from a mostly online based art group into a household name for "white supremacist" terrorism and moral depravity.



[NNN forum thread:]

fExclusive: The FBI Paid Leader Of Satanic Pedophile Death Cult $82,000 To Take Over Atomwaffen Division In Order To Brainwash, Drug and Entrap Its Young Members
********** 21 August 2021 **********
Accused (Black) NYC serial arsonist busted again while free without bail
An accused serial arsonist who cops said has been lighting blazes in the Big Apple since he was 10 has been busted again — while free on bail in three other cases. Jaden Shaw, 19, is charged with setting five separate fires in Manhattan in one day on Aug. 6, including torching an NYPD van in Upper Manhattan, according to police.

"A 19 y/o arson recidivist who recently set several fires, 1 of which destroyed this NYPD van, has been arrested and charged," Police Commissioner Dermot Shea said on Twitter. "No stranger to the criminal justice system, he has multiple arrests & multiple open cases," the commissioner said.

According to police, Shaw allegedly lit all five fires between 1:30 a.m. and 1:40 a.m., lighting garbage bags in the area and running off. The police van was gutted by fire outside 301 W. 148th St. at 1:33 a.m. when Shaw allegedly lit a garbage bag at the scene, which erupted in flames.

Police took him into custody Monday after an FDNY fire marshal recognized the teenager from surveillance footage of the arson spree. Shaw was charged with third- and fifth-degree arson, attempted arson and reckless endangerment and arraigned in Manhattan Criminal Court on Tuesday.

Judge Robert Rosenthal ordered Shaw held on $25,000 cash bail or $80,000 bond and said he is to be back in court Friday, according to the DA's office. Prosecutors wanted him held on $50,000 cash bail. Police and sources said Shaw has 17 prior arrests dating to 2013, 11 of them on felony charges. Most of the busts were on arson charges but records show he has also been arrested for criminal mischief and false impersonation.

"What the f–k is going on?" one law enforcement source told The Post. "This guy is out, no problem, just lighting s–t on fire? F–k it, let it burn? Just out." Court records show that Shaw was free without bail in three other pending cases — including a 2019 arson case in which he pleaded guilty in March and was due to be sentenced.

He was also free on pending criminal mischief with property damage and a false impersonation case from May, the records show.



[NNN forum thread:]

Accused NYC serial arsonist busted again while free without bail
NYPD video shows cops exchange gunfire with BLACK armed robber
Harrowing new video captures cops exchanging gunfire with an armed robbery suspect in the Bronx — as ice cream truck music plays in the background. The bodycam footage, released by the NYPD on Tuesday, shows 39-year-old suspect Calvin Peterkin breaking free from Officers Lewellyn Alvarez and Imran Alli and taking off down East 174th Street on May 19.

The cops had been trying to take Peterkin into custody, after he allegedly stuck up a Boost Mobile store. The officers are seen in the footage chasing after the fleeing suspect through the East Morrisania neighborhood while < a nearby ice cream truck plays its jingle.

Peterkin can be seen running with a gun in his right hand as Alvarez catches up to him and yells, "Put it down!," the video shows. The robbery suspect then fires twice at the officer.

Alvarez and Alli return fire, squeezing off a total of eight rounds, striking Peterkin in the left arm and right hand and grazing his chest, according to police. A Kel Tec PF-9 9mm was found on Peterkin, cops said.

Suspect identified after exchanging gunfire with NYPD in Bronx stickup

[NNN forum thread:] NYPD video shows cops exchange gunfire with armed robber
Two (black) women arrested after shooting near Le Bonheur Children's Hospital
MEMPHIS, Tenn. — Two women were arrested after a shooting Monday near Le Bonheur Children's Hospital. Officers responded to the area of Union and Dunlap after receiving a call of shots fired. When they arrived, they discovered two vehicles had been involved in a crash.

Witnesses told police the saw a red Ford Fusion being driven by Angel Thomas turn southbound from Poplar onto Dunlap being followed at a high rate of speed by a Nissan Sentra being driven by Shanneteria Newberry. They claimed Newberry sped up and struck the Thomas' Ford, causing her to lose control and spin out.

That's when they said Thomas pulled out a gun and fired shots at Newberry. Thomas identified Newberry to police as her boyfriend's ex-girlfriend, and said the other woman had started following her and intentionally rammed her vehicle. She said she fired shots to get her to leave her alone.

Newberry told authorities it was Thomas, who was "messing with her baby's daddy," who started it all by following her. Both women were arrested and charged with aggravated assault.

[NNN forum thread:]

Memphis Shegroids arrested after trying to kill each other over Buck
(Black) Man accused of stabbing mother to death at Whitehaven home
MEMPHIS, Tenn. — A Memphis man was arrested after he allegedly stabbed his mother five times inside a Whitehaven home before "putting her outside." Preston Lyons, 41, was arrested and charged with first-degree murder after his mother Rosalind Lyons was found suffering from stab wounds in the 4500 block of Whiteside near Whitesboro Avenue at 10 p.m. Tuesday.

Rosalind Lyons died on the scene. "She was trying to take care of him and I think he just went off," said one neighbor who had known the victim for decades. She wished to remain anonymous. She said the woman's body was found lying in her driveway.

Another witness told police she tried to help the victim while waiting for the ambulance. The victim told the other woman that "my son hurt me," according to the police report. Officers found Preston Lyons inside the home he shared with his mother. He was into custody at which time he allegedly admitted to stabbing the woman five times with a kitchen knife before "putting her outside."

Inside the home, detectives say they found a bloody knife with a bent six-inch blade on the living room floor.

It's still unclear what lead to the incident. However, several neighbors we spoke to who are close to the victim and her family said the suspect is mentally challenged and his mother has been trying to work with him for years. "I don't think he meant to do that. I really don't," said the neighbor. "I think his mind has just been torn up for a long time."

Neighbors we talked to only spoke highly of the retired elementary school teacher. They described her as a loving mother and grandmother who did her best to not only care for her family but everyone around her. "She was a good lady. In fact, she gave me my first mask for COVID," said the neighbor.

Man charged with first-degree murder after fatally stabbing mother



[NNN forum thread:]

Memphis Coon stabs his Mammy to death, leaves her in driveway
Search continues for (black) gunman after 5 shot on Bourbon Street for second weekend in a row
NEW ORLEANS (WVUE) - New Orleans police still are searching for a man involved in the shooting of five people on Bourbon Street on Aug. 8. Five people were shot in the incident -- the second weekend in a row that five were wounded by gunfire on Bourbon, New Orleans police said.

A 17-year-old is in custody for his suspected involvement, police said Aug. 8. Police are also looking to identify a man believed to be involved in the shooting and released an updated photo on Aug. 18. EarthCam cameras captured the shooting incident that happened early Sunday morning in New Orleans, Bourbon Street - the second such instance on the same block within 7 days. The shooting happened around 2 a.m. in the 700 block of Bourbon.

Three victims are said to have graze wounds. A 43-year-old man was shot in the left arm, a 21-year-old man was shot in the left leg, a 28-year-old man was shot in the buttocks, a 30-year-old female was shot in the right thigh, and a man was shot to the left calf.

All were taken to the hospital. This is the second shooting on Bourbon Street in two weeks. Brian Mullin owns the Local 718 Bar in the area where both weekend shootings took place.

Mullin says thankfully, his staff closed up shop before the most recent shooting occurred, but he says the lack of police presence and enforcement of the rules is creating an increasingly hostile environment in the quarter. "There's no police presence. On Friday night, three people in a one block radius asked me if I wanted to buy cocaine," said Mullin.

"If we can't provide safety to our customers and our visitors, then what's going to happen is no one's going to come to New Orleans." Mullin says he, like so many others who live and work in French Quarter, are tired of being afraid.

And they worry about what could happen if things don't improve. "If this happens again next week, I will put up every bar I own in New Orleans for sale and leave this city," said Mullin. "Because that's saying to me that nothing is ever going to change."

[NNN forum thread:] Bourbon Street Baboons still on the loose after second weekend of mass shootings
Two BLACKS Facing Charges After Fleeing Driver Crashes Into Deputy's Vehicle On West Roberts Road
Two people are facing charges after a vehicle fled from deputies Tuesday afternoon and later crashed into an unmarked sheriff's cruiser. The Escambia County Sheriff's Office attempted to stop a vehicle but the driver fled. About 3:45 p.m., the vehicle was located in the area of West Roberts Road. The driver attempted to flee again, according to the Florida Highway Patrol, and struck the unmarked ECSO unit at West Roberts Road and Millet Circle.

"When he came out (of Millet Circle), he ran a stop sign and struck an unmarked," ECSO Commander Andrew Hobbs said. "A large amount of marijuana was found in the vehicle." Driver Shernard Laron Johnson, 23, was charged with fleeing and eluding with willful disregard for public safety, possession of marijuana with the intent to sell, possession of drug paraphernalia and numerous other traffic violations. He was booked into the Escambia County Jail with bond set at $23,000.

The passenger, 18-year old Kadrian Deshon Mathis, was charged with possession of marijuana with the intent to sell and possession of drug paraphernalia. His bond was set at $6,000. There were no injuries reported.

[NNN forum thread:] 2 Pensacola Porch Monkeys nabbed after fleeing and crashing carload of weed into unmarked cruiser
(Black) Suspect in July Dave & Buster's Little Rock deadly shooting arrested in Georgia
LITTLE ROCK, Ark. – The suspect in the deadly July shooting in the Little Rock Dave & Buster's parking lot was arrested Wednesday in Georgia. According to Little Rock Police, Torrence Tillman was arrested by U.S. Marshals in Decatur, Georgia.

Homicide Arrest Update pic.twitter.com/QMHNl5MMcr — Little Rock Police (@LRpolice) August 12, 2021 Investigators say Tillman was served a capital murder warrant in the July 16 shooting death of 22-year-old Kendrick Sisa of North Little Rock.

Sisa was found suffering from a gunshot wound inside a tan Ford Taurus by police responding to calls of shots fired. He was taken to a local hospital but later died of his injuries. Tillman is currently awaiting extradition back to Arkansas.



[NNN forum thread:]

Arkansas Ape nabbed by US Marshalls in Georgia for murder at Dave and Busters
BLACK Man sentenced to 50 years in prison for killing transgender teen to hide their deviant homo-sexual relationship
SHERWOOD, Ark. – A man has been sentenced to 50 years in prison for killing a transgender teen. Trevone Miller, who was 18 at the time of the homicide, has been convicted in the killing of Brayla Stone. He was convicted on a first-degree murder and a firearm enhancement charges.

Prosecutors say Miller killed Stone so she would not reveal they were in a HOMO-sexual relationship. Sherwood police said the 17-year-old was found dead in a van in June of 2020 along a popular walking trail around Gap Creek Drive.

Numerous vigils were held to honor "her" life. Miller entered the guilty plea earlier this month. The sentencing was filed Thursday by Pulaski County Judge Barry Simms.



[NNN forum thread:]

Downlow fag groid sentenced for murder of fag ****** spook

search for 6-letter slur for gay
(Black) Suspect in homicide case where victim was found lying in North Little Rock street arrested
NORTH LITTLE ROCK — A suspect in a July 9 homicide has been arrested North Little Rock. Allen Connors, 38, was taken into custody by Federal Marshals of the Eastern Arkansas Fugitive Task Force along with North Little Rock Police Officers at 114 Vine Street in North Little Rock on Thursday.

Connors was arrested on a warrant for 1st degree murder for his involvement in the death of Ronnie Smith on July 9 near the intersection of West 25th and Division Streets. Connors was arrested for alleged involvement in the death of Smith, who was found by officers lying in the roadway near the intersection of West 25th and Division Streets. Smith had significant trauma to his body and later died from his injuries at an area hospital.



[NNN forum thread:]

Pin headed Spook nabbed for Murder
(Black) Teen charged in deadly stabbing Friday in North Little Rock
NORTH LITTLE ROCK, Ark. – A teen is facing a murder charge after a deadly stabbing in North Little Rock on Friday morning. According to investigators, 18-year-old Ethan Smith is now in custody.

Officers say it happened at the Kroger on Camp Robinson Road around 11:00 a.m. Friday. The name of the victim has not been released.

Police responded to the report of a stabbing and say they saw Smith leaving the area on foot. Smith was arrested near a home in the 700 block of West 45th Street. Smith is charged with first-degree murder, felony residential burglary and misdemeanor fleeing and obstruction charges.



[NNN forum thread:]

Feral chimp nabbed for Little Rock stabbing murder
Un-special delivery: Police say BLACK man attempts to rob postal worker after asking for ride
LITTLE ROCK, Ark. – A man is in custody after police say he attempted to rob the driver of a postal vehicle in Little Rock. According to the Little Rock Police Department, the attempted robbery happened at 19th and Van Buren just before noon Thursday after the postal worker refused to give the suspect a ride.

Police say that after the worker refused, the suspect acted as if he was reaching for a gun but didn't produce one. The suspect fled after the worker pepper-sprayed him, according to the police. Based on a description, police arrested 21-year-old Blessoe Watson. Watson is expected to face at least one count of aggravated robbery and several other charges.



[NNN forum thread:]

Arkansas Bluegum pepper sprayed and arrested after trying to rob mailman
LGBTQ SODOMITE PRIDE NEWS: Former Emerson College professor pleads guilty to HOmo-sexually abusing TEEN BOYS in Minnesota
A former Emerson College professor will spend 30 years in prison after pleading guilty to HOMO-sexually abusing teenage boys in Minnesota, where he was a middle school theater teacher, authorities said. Jefferson Fietek, 47, pleaded guilty Thursday in Anoka County District Court to three felony counts of first-degree criminal sexual assault, according to a press release from the Anoka County Attorney's office.

"The charges stem from sex acts with three minors while Fietek was a teacher and acting in a position of authority," the release said. As part of a plea agreement, Fietek will be sentenced to 360 months in prison, or 30 years, the maximum sentence for a charge of first-degree criminal sexual conduct, the county attorney's office said.

Fietek was a performing arts professor at Emerson College until July 2020, when he was arrested at his Malden home for allegedly HOMO-sexually assaulting four minors when he was a teacher at Anoka Middle School for the Arts, according to Boston.com. Emerson at the time issued a statement saying Fietek was no longer employed at the college, and that the assaults took place before he was hired there, the website reported.

Emerson did not immediately respond to a request for comment from the Globe Saturday evening. Fietek will also have to register as a predatory offender. He is due to be sentenced Nov. 17, prosecutors said.

He was originally charged with 10 felony counts of criminal sexual conduct, according to court records. The abuse occurred on five boys, who were ages 13 to 15, over a 10-year period spanning 2009 to 2019, the records show. Fietek agreed to plead guilty to three counts, and the remaining counts are due to be dismissed at sentencing, prosecutors said.

As part of the agreement, "Fietek admitted to sexual acts with two other victims," under questioning by an assistant county attorney in court on Thursday, the release said. The plea agreement was "supported by each of Fietek's victims," the release said. Jacob Tighe, one of Fietek's victims, posted his gratitude for the plea deal on his Facebook page. "We did it. All of you helped me put this monster behind bars and I can't thank you enough," Tighe said.

DISPICABLE PREDATORY FAGGOT - Former Anoka teacher pleads guilty to HOMO-sexually abusing students from 2009-2019
********** 20 August 2021 **********
BLACK-ON-WHITE: Daytona Beach Police Officer Jason Raynor dies 55 days after he was shot while on patrol
Daytona Beach Police Officer Jason Raynor died Tuesday night, 55 days after he was shot in the head while on patrol, according to a tweet from the Daytona Beach Police Department. Raynor had been at Halifax Health Medical Center in Daytona Beach since he was shot on June 23. "Officer Jason Raynor passed away at 8:09 this evening (August 17, 2021) at Halifax Health Medical Center in Daytona Beach with his family at his side," according to the tweet from the Police Department.

"Now more than ever, we ask for all of you to embrace the Raynor family and the Daytona Beach Police Department in your hearts during this devastating time and pray that God will give us all the strength to persevere through this senseless tragedy," Daytona Beach Police Chief Jakari Young stated in a release. "Jason's sacrifice will never be forgotten." Young also stated: "In His infinite wisdom, God decided that it was time for this courageous young man to guard the gates of Heaven, even though that wasn't the outcome we had hoped for." Young asked everyone to respect Raynor's family's privacy as they grieve.

"On behalf of the family, Chief Young thanks everyone who has shown their love and support," Young wrote. "We ask that anyone who would like to send their condolences or offer a donation or do something on behalf of the Raynor family to please contact the Police Department instead of going directly to them," Young added. "We hope this will ease some of the burden on them." The Daytona Beach Police Officer Jason Raynor Recovery Fund on GoFundMe has raised $380,195 from 5,000 donors toward a goal of $450,000.

GoFundMe created for Daytona Beach police officer Jason Raynor passes $100,000 in 7 hours



[NNN forum thread:]

(Black) Othal Wallace, accused of shooting WHITE Daytona officer --- Officer has DIED

(Black-on-

White

)
(Black) Bridge City man booked with murder of motorcyclist gunned down on West Bank street last year
Just over a year after James White was shot to death while riding his motorcycle on a West Bank street, Jefferson Parish Sheriff's Office investigators have made an arrest in his death. Vincent Goffner Jr.,24, of Bridge City, was booked Tuesday with second-degree murder and being a convicted felon in possession of a weapon, according to arrest records.

"Praise God in the name of Jesus," White's mother, Lorraine White Martin, 67, said. "He took my little boy from me." James White, 34, of Algiers, was riding his motorcycle on Wayne Avenue near the intersection with the West Bank Expressway near Westwego on the afternoon of July 31, 2020, when someone shot at him, according to authorities.

White was hit multiple times and pronounced dead at the scene. The Sheriff's Office did not release any details about Goffner's arrest, including the suspected motive or the evidence linking him to the killing.

In addition to the murder charge, Goffner was booked with several outstanding attachments. He was being held Thursday at the Jefferson Parish Correctional Center in Gretna, with bond set at $810,325.
Black Sports: UNKNOWN black footballer Rashaun Jones, 35, is charged with murder for 'shooting dead ex-teammate Brian Peta' in 2006
A former University of Miami football player has been arrested in connection with the 2006 fatal shooting of his teammate Bryan Pata.

Rashaun Jones, 35, of Lake City, was arrested on Thursday in Marion County on a first-degree murder warrant by Miami-Dade police and the US Marshals Service, police spokesperson Alvaro Zabaleta said.

'The Pata family has waited a long time to see the individual they had believed involved in Brian's death arrested and charged,' Miami-Dade State Attorney Katherine Fernandez Rundle said in a statement.

'While the time needed to build sufficient evidence to ethically charge in a homicide can sometimes feel endless, families should know that the passion and determination of police and prosecutors to resolve unsolved cases does not diminish.'
(Black) Man who shot 3 people, killing 16-year-old girl, pleads guilty
The man who opened fire inside a Harrison Street home in 2018, killing 16-year-old Carolina Monsanto and wounding two other people pleaded guilty Wednesday to third-degree murder, court records show.

Antwan Washington, 39, of Allentown also pleaded guilty to two counts of aggravated assault for shooting a 31-year-old woman and a 19-year-old man during what police described as a domestic incident. Police originally charged Washington with criminal homicide and two counts each of attempted homicide and aggravated assault in the July 31, 2018, shooting.

Prosecutors changed the criminal homicide charge to third-degree murder and withdrew the attempted homicide charges as part of the plea agreement. Washington's sentencing is set for Oct. 29. Police said Washington, who was a fugitive for two days after the shooting, had a relationship with the woman who lived in the home. Washington surrendered to police after police asked for the public's help to locate him.

Carolina was a rising senior at Dieruff High School, where she was a member of the track team. She also attended Lehigh Career and Technical Institute, which she planned to continue for her senior year.
(Black) Bucks County shooting suspect shot dead after police chase ends in shootout
--> PHILADELPHIA (WPVI) -- A suspect who was wanted in connection with a shooting in Bucks County, Pennsylvania was shot and killed after a police chase ended with a shootout in Philadelphia on Wednesday afternoon. The incident began around 3 p.m. when authorities in Bucks County responded to a shooting at an apartment complex on the 2000 block of Veterans Highway in Levittown.

At the scene, officers found a victim who was shot in the face. The victim is listed in serious condition at an area hospital. According to police, a chase then ensued with the shooting suspect who was identified by sources as 29-year-old Terrence Bey of Philadelphia. Bey is accused of leading officers out of Bucks County and into Philadelphia and onto the busy Roosevelt Boulevard during rush hour.

The chase ended when a Middletown Township police sergeant utilized the Pit maneuver in the city's Crescentville neighborhood. Video obtained by Action News shows the final moments of a shootout that ended with the suspect shot and killed by police at a nearby gas station. "When he exited the vehicle, he began firing at the pursuing Bucks County police officers who were on foot," said Sgt. Eric Gripp with the Philadelphia Police Department.

Gripp says Philadelphia police began moving in on the suspect. "While this individual is firing at the Bucks County police officers, our officers are closing in at him with their guns drawn, telling this male to drop the gun," said Gripp.

In the video, as the male suspect runs into the frame, it appears he raises his arms towards a police officer. "He continues firing at those officers, turns to point the gun at Philadelphia police. One of our officers discharged at least one time, striking the male. A Bucks County officer discharged at least one time. The male was struck at least once in the head," said Gripp.

It's unclear which agency fired the fatal shot, but two officers, one from the Philadelphia Police Department and one from the Middletown Township Police Department, fired at Bey. "This incident, which transpired across several jurisdictions, began with the shooting of a man in Bucks County, PA, and ended with the alleged shooter losing his life after engaging in a gun battle with police officers from multiple agencies.



[NNN forum thread:]

Authorities Identify Shooting Suspect Killed In Philadelphia By Police After Pursuit As Terrence Bey
(Black) Alleged NYC hatchet attacker held without bail after prosecutor reveals new allegations
The alleged ATM hatchet attacker used his weapon to threaten another man inside the same Lower Manhattan bank lobby less than 90 minutes before repeatedly whacking an unsuspecting victim on his head and leg, authorities charged in court papers Thursday. Aaron Garcia, 37, also has a history of unprovoked violence that includes attacking three random strangers in Maryland, a prosecutor said during his arraignment.

The mentally ill US Army veteran was ordered held without bail following the brief proceeding in Manhattan Criminal Court, during which he remained handcuffed behind his back after being led in by two court officers. Garcia — who wore oversized, light-blue hospital garb and slipper socks — kept his eyes narrowed as he glanced around the courtroom, glaring angrily at anyone who met his gaze.

He was charged with attempted second-degree murder, first-degree assault, third-degree assault and second-degree menacing in three separate incidents — including the ATM incident — this month. The most serious is the terrifying, caught-on-camera hatchet attack on food-service worker Miguel Solorzano, 50, who suffered multiple cuts and gashes when Garcia allegedly attacked him without warning while Solorzano used an ATM around 5:20 p.m. on Sunday.

[NNN forum thread:] Re: Shocking video shows bloody hatchet attack at Manhattan ATM
(Black) Man faces attempted murder charges after shooting at Memphis apartment complex
A man is facing attempted murder charges after a shooting at a Memphis apartment complex. The shooting happened July 20 in the 2400 block of W. Hillview Drive, police said. A man told police he was walking home from a store the day before when he saw a man he knew as "Fussell" coming around the bushes with a gun, according to an affidavit.

He said he thought he was going to be robbed, so he ran away. He didn't call police but said he wanted the security guard at his apartment complex to handle it, records show. The next day, he said he met the security guard in front of the apartment building.

The security guard was in the driver's seat of his car and his girlfriend was in the passenger seat, while the man stood at the driver's door. According to the affidavit, the man then saw "Fussell" come out from behind the bushes and start shooting. He ducked down until the shooting stopped then ran to his apartment.

As he was running, the gunfire erupted again. He was shot in the left cheek, and the security guard was hit in the right shoulder, records show. The security guard's car was shot five times from the rear. His girlfriend was uninjured.

Police recovered 24 shell casings from the scene, according to the affidavit. During an investigation, Octavin Scott was identified as "Fussell." Records show Scott was convicted of aggravated assault in 2019. Scott, 22, is charged with 3 counts of attempted first-degree murder and other crimes.
BLACK Trio threatens to kill 14-year-old boy before robbing him in Queens: NYPD
A trio threatened to kill a 14-year-old boy before robbing him in Queens last month, cops said early Thursday. The teen was walking on Metropolitan Avenue near 69th Street in Middle Village around 9:15 p.m. July 18 when three men approached and demanded his cellphone, wallet and AirPods, authorities said. The victim refused, prompting one of the suspects to lift his shirt and display a black object in his waistband, cops said.

"Give me your stuff or I'll kill you," the suspect snarled, according to police. The teen feared for his safety and forked over the items, cops said. The suspects took off and the victim was unharmed. One of the suspects, described as having a thin build with long hair in a bun, was last seen wearing dark track pants and a white safety mask, with white socks, sandals and a white T-shirt, cops said.



[NNN forum thread:]

Trio threatens to kill 14-year-old boy before robbing him in Queens: NYPD
Feds charge HISPANIC gangster in 2019 double murder near Owasso
Rogers County man faces two counts of first-degree murder after a criminal complaint charging him in the 2019 killings was filed in Tulsa federal court. The criminal complaint accuses Manuel Quezada, 49, of fatally shooting Albert Thomas IV, 20, and DaJon Revel Ross, 21, in a neighborhood near Owasso in Rogers County.

Rogers County sheriff's deputies were dispatched about 10 p.m. Oct. 22, 2019, to the 7600 block of North 174th East Avenue, where they found one shooting victim lying in the street, another victim in the driver's seat of a car, and a man, later identified as Quezada, standing in the street with a handgun in his back pocket. Ross was shot in the chest, and Thomas was shot in the head.

The night of the shootings, Ross and Thomas arrived at Quezada's residence in a black Mercedes, according to the complaint. Thomas was dating a daughter of Quezada's at the time, according to the complaint. Quezada approached the Mercedes, opened the vehicle's door and began punching Ross, according to the complaint.

Ross and Thomas then began fighting Quezada, with the elder man being pushed or falling to the ground at one point while being kicked by the pair, according to witnesses. The three separated long enough for Thomas to get back into his vehicle, according to the complaint.

Witnesses said Quezada then walked to the front of the Mercedes and shot Thomas through the windshield. He then shot Ross as he tried to run away, according to the complaint, quoting a witness. After the shooting, Quezada allegedly could be heard yelling on the audio portion of a recording captured by the family's Ring doorbell.

"What's up, gangster? … I'm a mother———- gangster, homeboy," Quezada is quoted as saying, later telling the daughter, "I'm going to prison, homegirl." Quezada initially was charged in Rogers County District Court with two counts of first-degree murder and one count of a gang-related offense.

While the U.S. Supreme Court's 2020 McGirt ruling appears to have ruled out state charges since the two victims were members of the Muscogee Nation, the state charges are still pending, according to online records.

NEWS ARTICLE DOES NOT INDICATE CITIZENSHIP STATUS OF SUSPECT

The Muscogee Nation. Muscogee (Creek) Nation is a self-governed Native American tribe located in Okmulgee, Oklahoma. MCN is one of the 5 Civilized Tribes and is the fourth largest tribe in the U.S. with 86,100 citizens. The government side of the tribe is made up of an executive branch, a legislative body and a tribal court system.
| | | |
| --- | --- | --- |
| | | MEAN PEACH, EAM PENG CHOU, CHONNATHASON HAS & THI HO |


ISRAELI Long Island man indicted for allegedly raping, torturing woman inside his home
A Long Island man has been indicted for allegedly raping and torturing a woman he had met for a date. Yossef Kahlon, 55, of Great Neck, faces up to 25 years in prison for allegedly beating and raping a woman in January.

According to the indictment, Kahlon and the victim agreed to meet at his Great Neck Home. Once inside, Kahlon asked the victim if she would like to be bound, to which she consented. However, she did not consent to be struck or harmed, which Kahlon did "multiple times, and forcibly raped her," according to the indictment.

Kahlon was arrested by members of the Nassau County Police Department on Aug. 19. "This defendant allegedly brutalized a woman in his home and forced his victim to perform various sexual acts," said Acting District Attorney Joyce Smith in a statement. "If you believe you have been a victim of Yossef Kahlon, we urge you to call the Special Victims Bureau at [516] 571-1266 and report the incident."

He faces charges of criminal sexual acts, rape in the first degree, aggravated sexual abuse. The case is being prosecuted by Senior Assistant District Attorney Matthew Perry of the Special Victims Bureau. The defendant is represented by Anthony Capetola.

Bail was set at $250,000 cash, $500,000 bond, and $1 million partially secured bond, the DA's office said. Kahlon was forced to surrender his passports and submit to electronic ankle monitoring.



[NNN forum thread:]

ISRAELI Long Island man indicted for allegedly raping, torturing woman inside his home

Kahlon Surname - Most prevalent in Israel
- Highest density in Israel

U.S. CITIZENSHIP STATUS OF SUSPECT NOT REPORTED.

SODOMITE Philly Boy Buggering Scouts Get Conditional Approval Of $850M Bankruptcy Deal
DOVER, Del. (AP) — A bankruptcy judge on Thursday approved a proposal by the Boy Scouts of America to enter into an agreement that includes an $850 million fund to compensate tens of thousands of men who say they were sexually abused as youngsters by Scout leaders and others.

But the judge also rejected two key provisions of the deal, potentially jeopardizing the agreement that the organization had been hoping to use as a springboard to emerge from bankruptcy later this year.

and attorneys representing some 70,000 men who say they were HOMO-sexually abused as youngsters decades ago while engaged in Boy Scout-related activities.



[NNN forum thread:]

SODOMITE Philly Boy Scouts Get Conditional Approval Of $850M Bankruptcy Deal
TREASONOUS BENEDICT BIDEN HAS CREATED A TERRORIST JIHAD STATE ARMED WITH TOP AMERICAN MILITARY EQUIPMENT PAID FOR BY AMERICANS - HE IS IMPORTING JIHAD AFGHAN TERRORISTS (AS FAKE REFUGEES) TO INFILTRATE THE HEARTLAND OF AMERICA
Fleeing Americans beaten by Taliban in Kabul, Pentagon chief tells Congress
Defense Secretary Lloyd Austin told members of Congress on a conference call Friday that Americans attempting to evacuate Afghanistan have been beaten by the Taliban, directly contradicting President Biden's assertion that U.S. citizens were not being blocked from the airport, two lawmakers told The Post.

Striking a decidedly more concerned tone than the commander in chief, Austin called the abuse of Americans at the hands of the Taliban "unacceptable" as lawmakers sought answers on how the Biden Administration is attempting to get U.S. citizens and allies out of the country.

"Within 30 minutes of Biden saying it publicly, the Secretary of Defense directly contradicted him," one senior GOP lawmaker told The Post.
NYC Council staffer spews racial slur at black Staten Island constituent in email
A staffer for Staten Island Councilwoman Debi Rose spewed a racial slur at a black constituent who sought help to get a sidewalk paved in his neighborhood.

"Whaaat? Diane Savino is taking credit for resolving this problem. Oh I hate Staten Island and the handkerchief heads!," Rose constituent affairs deputy Stephanie Shavuo said in an Aug. 3 email response to Port Richmond resident Everett Wattley.

The term "handkerchief head" is a slur meant to paint a black woman as subservient to whites, akin to the equally derogatory "Uncle Tom."

Diane Savino is a state senator, who like Rose, represents Staten Island and was also asked to address Wattley's request to get the city to pave a dirt sidewalk on Trantor Place.



[NNN forum thread:]

NYC Council staffer spews racial slur at black Staten Island constituent in email
********** 19 August 2021 **********
(Black) 14-year-old (aspiring 'NWORD') charged with murder in shooting at a basketball court in Germantown
GERMANTOWN, Md. (7News) — A 14-year-old boy has been charged with murder after a shooting at a Germantown community center basketball court left one man dead and three juveniles injured Wednesday night. Montgomery County Police officers responded to the Plumgar Community Center on Scenery Dr. about 10 p.m. and found four people had been shot.

All four were taken to a hospital where 20-year-old Axel Trejos was pronounced dead. Officers set up a perimeter to search for the shooter. After two juveniles were taken into custody, 14-year-old Shilen Wylie was charged with one count of first-degree murder and three counts of attempted first-degree murder, police say. Wylie was charged as an adult.
(Black) Tennessee man accused of murdering 2-year-old accidentally released from prison
MEMPHIS, Tenn. (WZTV) — A Tennessee murder suspect accused in the road-rage shooting death of a 2-year-old was accidentally released from prison this week. Tylan McCray, 21, was put behind bars in the 2017 death of toddler Laylah Washington and accidentally released from prison Wednesday. He's since been taken back into custody.

Shelby County officials tell FOX 13 News that McCray was mistakenly released from prison due to a "clerical error." Officials said McCray's bond was set at $15 million, but an error allowed his bond to appear in the system at $15,000.

The tragic shooting death of Washington captured hearts around the nation. Police say the 2-year-old was riding with her mother on June 11,2017 when her mom apparently got into an argument with other drivers and gunfire rang out. Washington died two days later. It was more than a year before investigators made arrests in her case. The suspects are Washington's cousins.

McCray and 19-year-old Brandon McCray were arrested in the toddler's death. Tylan McCray is charged with first-degree murder, and Brandon McCray is charged as an accessory.
(Black) 19-year-old charged with stabbing man to death in Raleigh
RALEIGH, N.C. (WNCN) – A 19-year-old was arrested Tuesday and charged with murder following a fatal stabbing off Buffaloe Road. Officers responded to the 3600 block of Top of the Pines Court, which is near the intersection of Buffaloe and North New Hope roads, just before 1 p.m. Tuesday.

They arrived to find Raekwon Lamont Mitchell, 25, suffering from stab wounds, police said. Mitchell would later die from his injuries.

Qualik Tyon Jones-Vinson, 19, was arrested and charged with murder in connection with the stabbing. He is being held at the Wake County Detention Center.
(Black) Natchez man confesses to killing baby's mother following hostile phone call
NATCHEZ, Miss. (WLBT) - A woman has died after a hostile phone call turned physical early Saturday morning. According to authorities, 911 was called around 3 a.m. after neighbors heard gun shots at 206 County Club Drive.

When police arrived, they found a woman lying on the ground with a gunshot to her sternum. Devonica Hammett, 25, would die at the scene. She was the mother of three children.

After an investigation, it was discovered that Hammett had been in a "verbal altercation" via phone with her child's father, Devonte M. Jackson, 28. Jackson then allegedly drove to 206 County Club Drive where the verbal altercation turned physical, resulting in the death of Hammett.

He later turned himself in before 9:30 a.m. and gave a full confession. The gun believed to be used in the crime has been recovered. "Our hearts in prayers go out to all the family members involved in this incident," read a press release by the Adams County Sheriff's Office. "Unfortunately, we see crimes like this happen way to often in today's time."

Jackson is being held at the Adams County Sheriff's Office where he is charged with murder.



[NNN forum thread:]

Natchez Negroid confesses to lead poison death because his Sheboon baby mama got uppity on the phone
Pedestrian IN WHEELCHAIRD murdered in Madison, drunk BF hit-and-run driver arrested
A person in a wheelchair is killed in a Madison area hit-and-run. A deadly crash that occurred between a pedestrian in a motorized wheelchair and a silver Chevy Monte Carlo at around 1:20 p.m. on Sunday. The car reportedly left the scene, but was later found on East Webster Drive, according to Metro Nashville police.

The driver, a 60-year-old woman identified as Linda Trice, has been arrested. She's charged with vehicular homicide by intoxication and leaving the scene of a crash involving death. Trice almost completely drove onto the sidewalk, according to police. The victim is identified as 60-year-old Stephen Carmon, of Madison. Police say it appears he was waiting there for a bus.

Police said Carmon smelled of alcohol as they spoke to her. They did take a blood sample to be analyzed.



[NNN forum thread:]

60-year-old Negro female hit-and-run MURDERED person in wheelchair then trying to escape JUSTICE
(Black) Suspect arrested for trafficking teen girl appears before Miami-Dade judge
MIAMI-DADE COUNTY, Fla. – A man arrested for trafficking a teenage girl appeared in front of a South Florida judge on Saturday. Moise Junior Jasmin is facing a number of charges, including human trafficking, aggravated child abuse and sexual battery.

The 23-year-old is being held behind bars without bond. Prosecutors said Jasmin branded a 15-year-old girl with a tattoo of his street name 'SnowKidd$'. The girl told investigators Jasmin brought her to South Florida from New York when she was 13 years old and forced her into prostitution.

Detectives also found explicit videos of the two that had been uploaded online. Prosecutors said they were able to arrest Jasmin after investigating the girl over a shooting that took place earlier this year.

[NNN forum thread:] Spook SnowKidd$ arrested for trafficking teen girl appears before Miami-Dade judge
(Black) NJ trooper admits disabling dashcam during 'unwanted advances' on woman
A New Jersey State Police trooper admitted disabling a dashcam during an unwarranted traffic stop to make "unwanted advances" on a woman, authorities said. Michael Patterson, 30, of Bayonne, pleaded guilty Monday to tampering with public records in the January 2020 incident on the New Jersey Turnpike, where he initially stopped the woman's car and let her go with a warning, Acting New Jersey Attorney General Andrew Bruck said.

Minutes later, as the woman got off the Turnpike at exit 11 in Woodbridge, Patterson stopped her again. Authorities said the trooper pulled her over to make "unwanted advances" — even shutting down his digital in-vehicle recorder in an attempt to get away with it. Patterson was charged in June 2020.

"Patterson disabled the DIVR in his vehicle to prevent his conduct from being recorded during this stop," Bruck said in a statement Tuesday. "The investigation revealed that Patterson subsequently put the victim in fear by following her to her home in his patrol vehicle."

[NNN forum thread:] BLACK NJ trooper admits disabling dashcam during 'muh dikking" on woman
Police seek public help in finding BLACK sexual assault suspect
Long Beach police are asking the public for help in locating the suspect in a sexual assault and car theft incident that occurred early Thursday morning, according to a department press release. At 11:55 p.m. Wednesday, officers responded to the area of Long Beach Boulevard and Willow Street following reports of a burglary, police said. At the scene, officers found a 22-year-old woman who said she was in her home when a man broke in through the window. The woman called 911 but the suspect fled before police arrived.

Fifteen minutes later, officers were dispatched one block away to Atlantic Avenue and Willow Street regarding a second burglary call. At the scene, officers found that a 66-year-old woman had been sexually assaulted after a man entered her home through a window. The man then took the woman's keys and stole her car, a royal blue 2020 Mitsubishi Eclipse with Arizona license plate number AJZ3649.

Sex crime detectives believe the same man is the suspect of both incidents, according to the release. The suspect is described as a Black man age 45-50, with a dark complexion and a goatee, police said. The suspect was last seen wearing a black hooded jacket, knitted beanie, black jeans and black shoes.

[NNN forum thread:] 66-year-old Long Beach, CA woman sexually assaulted after a spook entered her home through a window
(Black) MAN CHARGED WITH ASSAULTING EX-BOYFRIEND WITH BIG HARD ROCK, BITING HIS BICEP & PUNCHING HIS FACE
24-year-old Malcolm Watson is charged with aggravated assault with a deadly weapon after police say he struck his ex-boyfriend in the head with a rock, leaving a laceration, and then chased him into a vehicle, where he was trying to retreat, and punched him in the face and bit his bicep. Watson claims he was only punching back from an earlier assault, and that he was the actual victim.

Metro Nashville Police responded to Village Green Drive just before 6 a.m. on August 8th and met with the victim, Mr. Dedric Hayes, who stated he had been assaulted by his former boyfriend. He explained the couple had been broken up for 'a while', but still lived together. It started as a verbal argument, and Hayes attempted to leave the apartment so things would not escalate, however, he says Watson followed him outside and struck him in the head with a large hard rock, leaving a considerable laceration, which medics were later concerned with, though he would decline to be transported to the hospital for his injuries.

Mr. Hays explained he attempted to retreat to his vehicle, however, Watson followed him and entered the passenger side. Watson continued the assault by punching him and biting his bicep, leaving marks and injuries. Hays attempted to drive away but drove onto the curb, where Watson exited the vehicle. Watson told police he did assault Watson, but only after Hays has punched him in the back of his head, causing him to fall to the ground.



[NNN forum thread:]

Down low charged wif assaulting ex-boyfriend wif big hard rock, biting his bicep, punching his face
Cops seek (black) MTA motorman who let gal pal operate D train in NYC
Their date went off the rails.

An MTA motorman allegedly let his gal pal operate a D train through multiple stations during a tunnel-of-love trip in Brooklyn on Friday — and the next stop could be jail. Cops are looking to question the wannabe-conductor, Dominique Belgrave, 28, after she posted an Instagram Story showing her and her beau — identified by police as Terrell Harris — holding hands over the train's controls on their romantic jaunt through the 50th Street, 55th Street and 62nd Street stations.

"Yes, this is me operating the train right now," Belgrave says in one of multiple videos posted to her account, which has since been made private. At one point, as the love train choo-choos through underground stations, Belgrave is shown in footage alone at the controls and posing for a selfie with Harris in the cab.



[NNN forum thread:]

Cops seek (negro) MTA motorman who let gal pal operate D train in NYC
"SERIAL SUBWAY DEMONIC"
Black Woman arrested for near-subway shove has history of transit attacks
A 22-year-old man was nearly shoved onto the subway tracks by a stranger in an unprovoked attack in Times Square, cops said Sunday. The victim told cops he was standing on the northbound NQR train platform at 42nd Street and Broadway around 8 a.m. Saturday when a woman came up from behind and pushed him for no reason, according to police.

The man can be seen on video teetering and then righting himself after the shove, police said. Video also captured the alleged pusher, who was identified as 25-year-old Briana Randolph, police said. Cops nabbed her one station away at 34th Street around 4 p.m. She was charged with assault and reckless endangerment, according to police.

[NNN forum thread:] Man nearly shoved onto Times Square subway tracks in unprovoked attack by black female
(Black) Miss. woman accused of stealing money meant for meals to feed children
SUNFLOWER CO., Miss. (WLBT) - State Auditor Shad White announced the arrest of a woman for fraud in Sunflower County on Monday. Carol Jackson is accused of defrauding a Mississippi Department of Education program designed to provide meals for school children in the summer.

White says Jackson was the executive director of a nonprofit organization. She's accused of submitting fake documents to MDE and stealing $40,000 for the program. She's accused of writing over $20,000 in checks to herself, as well as withdrawing thousands from an ATM at a local casino. She also allegedly spent nearly $2,000 on personal travel.

"We will hold the line when someone steals any taxpayer funds, but we are even more motivated when someone steals money intended for children," said Auditor White. "Thank you to the investigators who worked tirelessly on this case." Jackson turned herself in to Sunflower County Sheriff's Office and was given a $10,000 bail. She faces up to five years in prison if found guilty.



[NNN forum thread:]

Mississippi Shegroid arrested for defrauding $40000 from needy food program to spend at Casino=
Trial blocked by police data loss; murder suspect released
DALLAS (AP) — A murder suspect was released from jail Monday after his trial was postponed when Dallas police revealed they had lost a massive amount of criminal data.

A masked Jonathan Pitts wore an ankle monitor Monday as he walked from the Frank Crowley Courts Building adjoining Dallas County's main jail, The Dallas Morning News reported. The newspaper said he did not respond to its reporter's questions.

The release of Pitts, who is charged in the 2019 shooting of Shun Handy, was ordered as authorities race to determine how many cases may have had evidence vanish in the eight-terabyte data loss. Prosecutors told state District Judge Ernie White on Thursday that they needed more time to work with police to audit the materials in Pitts' case to determine if anything was lost.
Elderly man robbed at knifepoint in NYC subway station by OBESE black
The NYPD released video Thursday of a maniac who choked a 70-year-old man at a Brooklyn subway station, knocked him to the platform and pushed him toward the tracks before taking his wallet. The elderly man told cops the attacker also displayed a knife and demanded his property around 5:30 p.m. Tuesday at the Nevins Street 2/3/4/5 station. The attacker shoved the victim toward the tracks as he was on the subway floor, but the victim threw his wallet at the man, cops said.

The crook then took $100 from his wallet and threw it to the floor. Image of the alleged suspectImage of the alleged suspectNYPD The man fled in an unknown direction, cops said. The video released by police shows the man barreling out of the station. He is described as being between 20 and 25 years old, standing 6'0″ to 6'2″ and weighing 180 to 200 pounds. He was last seen wearing a white shirt, dark-colored sweatpants, and multi-colored sneakers.



[NNN forum thread:]

fElderly man robbed at knifepoint in NYC subway station
********** 18 August 2021 **********
Shocking video shows bloody BLACK-ON-WHITE hatchet attack at Manhattan ATM
Horrifying new surveillance video shows the moment a 51-year-old man was brutally attacked by a hatchet-wielding maniac while at a lower Manhattan ATM.

The footage, obtained by The Post on Tuesday, shows the victim at one of the ATMs inside a Chase Bank vestibule on Broadway near Beaver Street in the Financial District shortly before 5:30 p.m. Sunday when the attacker walks in, removes a hatchet from a dark bag, sneaks up behind him and begins slashing him.

The frightened and bloodied victim tries to fend off the brutal assault, falling to the floor several times as he futilely attempts to grab his crazed assailant's weapon, the footage shows.

When the unidentified attacker is finished beating the victim, he smashes the screens of the cash-dispensing machines before walking away — and leaving the hatchet and his backpack behind, according to police.

The wounded man was taken to Bellevue Hospital in stable condition, where he remained Tuesday in the intensive care unit.

In a brief bedside interview with The Post, the dazed victim, with his head wrapped in a large bandage, recalled part of the viscous attack.

"A man was there with a hatchet and [hit] my head … and my leg," said the victim in Spanish. Before 10 p.m. Tuesday night, police in Chelsea apprehended a suspect who fit the description of the hatchet-attacker, law enforcement sources said.

The 37-year-old man was smashing car windows near 19th Street and Seventh Avenue when officers in a 10th Precinct patrol car spotted him, according to the sources. He was taken to Bellevue Hospital for an evaluation, and as of late Tuesday night had not been charged, sources said.

Horrific moment hatchet-wielding assailant hacks man, 51, inside Manhattan bank: NYC's violent summer rages on with nearly 6% spike in assaults



[NNN forum thread:]

Shocking video shows bloody BLACK-on-White hatchet attack at Manhattan ATM

(Black-on-

White

)
(Black) Suspect "Jihad" dies from injuries after pursuit by Pearl Police
PEARL, Miss. (WLBT) - A man died Wednesday after a short pursuit by Pearl Police. The incident occurred around 5:24 a.m. on Pearson Road near the intersection of Old Whitfield Road.

Police say an officer attempted to pull over a 2005 tan Lincoln Town Car for speeding when the driver, Akeem Jihad Carson, 30, of Canton, took off. Officers say that three minutes later, Carson lost control of his vehicle and crashed into a wooded area near Monterey Road.

The Richland Fire Department responded to the scene and had to remove Carson from the vehicle. He was then transported to the University of Mississippi Medical Center, where he later died. Carson had active warrants from the Mississippi Department of Corrections for parole violations and from Forrest County for possession of a weapon by a convicted felon.

Previously, he had been convicted of burglary and grand larceny, Pearl Police say. The accident is currently being investigated by Pearl Police and the Rankin County Sheriff's Department.



[NNN forum thread:]

Worthless Spook runs from Popo and offs himself in crash
(Black) Man awaiting rape trial accused of raping again
EVANSVILLE, Ind. (WFIE) - A man who records show has a rape trial this October in Knox County, has been arrested again for rape in Evansville. Ricardo Civil, 24, was arrested Saturday. According to the affidavit, the victim met Civil on a dating app.

She told police she wanted him to drive her to downtown Evansville, but instead, he drove her to an apartment she thought was near Washington Avenue. The victim said, while she was raped, she believed Civil took a video.

Officers say when questioned, Civil asked for a lawyer. They say a search warrant of his apartment on Henning Avenue turned up several pieces of evidence consistent with the victim's story. Civil is being held without bond in the Vanderburgh County Jail.

[NNN forum thread:] Coon Civil awaiting rape trial dun raped again
(Black) footballer accused by 22 women of exposing, touching with penis etc.
HOUSTON -- An attorney for 22 women who have filed lawsuits accusing Houston Texans quarterback Deshaun Watson of sexual assault and harassment said Wednesday that he and some of his clients have spoken to the FBI about the case.

Tony Buzbee told The Associated Press that the FBI "reached out to me, and I responded." The FBI's involvement was first reported Tuesday by League of Justice, a website that reports on sports and the law.

The revelation by Buzbee of the FBI's involvement prompted Watson's lead attorney to hold a news conference on Wednesday to say that the FBI had spoken with the quarterback earlier this year about allegations of extortion by one of his accusers.

In their lawsuits, the 22 women accuse Watson of exposing himself, touching them with his penis or kissing them against their will during massage appointments. Houston police are investigating some of the accusations, but no charges have been filed. The NFL has launched its own probe.
(Black) Man charged with sexually assaulting child, breaking into home in San Jose
SAN JOSE, Calif. (KRON) — A child was sexually assaulted by a stranger who trespassed into their home in San Jose, police said. The San Jose Police Department arrested 24-year-old Dupree Kenneth Hornsby and charged him with eight counts of felony sex crimes against a child under the age of 10.

Police said they found the suspect nearby, almost two hours after the attack which happened in the 100 block of Damsen Drive on the morning of August 6. The Office of the Santa Clara County District Attorney said the suspect grabbed the 8-year-old child, locked her in a room and sexually assaulted her. When he stopped, she ran to a family member.

The family member had chased the man out of the home before reporting the assault. Police said Hornsby matched the child's description when he was found, and was positively identified as the suspect when he was detained.

"This nightmare of a crime has shaken all of us," District Attorney Jeff Rosen said. "The alert police officer who saw and arrested this predator just hours later, and before anyone else was hurt, is a credit to the badge and our community." Hornsby's last known address is in Stockton. He is charged with multiple serious felonies, the DA's office said.

[NNN forum thread:] Coon charged with sexually assaulting child, breaking into home in San Jose
Gov. Ducey extends Arizona National Guard (150) deployment at border for 1 year
PHOENIX — Gov. Doug Ducey announced Wednesday he is extending the Arizona National Guard deployment at the border for one year. More than 150 National Guard members are serving at the Arizona-Mexico border, according to a press release. The deployment is being funded by $25 million that was part of the state budget passed at the end of June.

Ducey blamed President Joe Biden's administration for the extension, saying it has "utterly failed to secure the border." "It's clear that this White House has neither the ability nor the desire to address the border disaster — a crisis of their own making," Ducey said in the release. "Law enforcement is overwhelmed. The situation is out of control. This situation is the direct result of reckless policies and failed communication by President Joe Biden and Vice President Kamala Harris."

U.S. authorities last month stopped migrants attempting to cross the southern border 212,672 times, the highest number for any month since 2000, according to Federal figures released last week. Ducey in April declared a state of emergency and sent the National Guard to the border. The Arizona State Emergency Council previously approved nearly $2.8 million to help fund the deployment until the legislative appropriation was passed.

Arizona's two Democratic U.S. Sens. Kyrsten Sinema and Mark Kelly voiced support for Ducey's declaration and asked the Biden administration to reimburse the state for the deployment.



[NNN forum thread:]

Gov. Ducey extends Arizona National Guard (150) deployment at border for 1 year
Rape, killing of 13-year-old shocks Austria, 3 (muslim) Afghans held
BERLIN (AP) — Austrian authorities have arrested three Afghans as suspects in the rape and killing of a 13-year-old girl, a crime that has prompted strong condemnation and tough talk from the country's leader on crimes committed by migrants.

The girl's body was found next to a tree in Vienna's Donaustadt district on Saturday. Two Afghan youths, aged 16 and 18, were arrested as suspects on Monday. Both were asylum-seekers; the elder had had his protected status revoked as a result of three convictions that included one for robbery.

Police said Thursday that a third man, a 23-year-old Afghan, was arrested in Vienna on Wednesday evening on suspicion of involvement.

Officials have said that the victim knew the first two suspects and had voluntarily accompanied them to the 18-year-old's apartment. There, according to Vienna police chief Gerhard Puerstl, she was given drugs and "crimes against the sexual integrity" of the girl were committed.



[NNN forum thread:]

An Afghan refugee has already raped and murdered a 13-year-old girl in Austria:

CENTER FOR THE STUDY OF POLITICAL ISLAM INTERNATIONAL

JIHAD WATCH

Jack Morris suspended indefinitely after using Asian accent during Shohei Ohtani at-bat
Bally Sports Detroit has suspended "color analyst" Jack Morris from broadcasts indefinitely after he used an Asian accent while (JAP) Shohei Ohtani was coming to the plate during Tuesday's game.

The network said in a statement it was "extremely disappointed" with the Hall of Fame pitcher and noted he would begin "bias (BRAINWASHING) training" in order for him to understand the repercussions of his words.

"We have a zero-tolerance policy for bias or discrimination and deeply apologize for his insensitive remark," Bally Sports added.

The Tigers supported the network's decision to sideline Morris.
In the top of the ninth inning of Tuesday's game with the Angels' Juan Lagares at-bat, Morris and Tigers play-by-play announcer Matt Shepard were discussing how the team should approach pitching to Ohtani, the Japanese two-way star * who was up next. Shepard asked, "Now what do you do with Shohei Ohtani?" Morris replied in an apparent JAPanese accent, "Be veddy, veddy careful."

* Is a "two-way-star" bi-sexual????

* What the (obscenity) is a fricken "COLOR ANALYST"? - sounds faggoty...



[NNN forum thread:]

Jack Morris suspended indefinitely after using Asian accent during Shohei Ohtani at-bat
Editor note: Smedley Butler recommended this video-link.

White Americans Are Second Class Citizens
As I explained in my book, The New Color Line (1995), the EEOC bureaucrat Alfred Blumrosen misused the 1964 Civil Rights Act to create a system of racial privilege based on skin color, thereby reducing white Americans to second-class citizens.

Now we see white farmers in Illinois challenging in court federal laws that exclude white farmers and give federal benefits to black farmers based on skin color.

Taliban Enters Kabul as Afghan President Flees Country
20 years of wasted lives and $2.2 trillion. The American people were never given a coherent explanation of why the 20 Year War Was the purpose anything other than profit for the military/security complex?

No Peace in the World as Long as US Neoconservatives Who Concocted the Lies and Orchestrated the Events that Served as Excuse for the Afghan War Remain at Liberty

White Privilege and White Racism Are Hoaxes
As part of the false reality that The Matrix has created for us, white people are privileged because of their skin. Allegedly, this privilege creates in white people the impression that they are superior to all others, and this makes them racists.

This dogma has become immune to all evidence. For example, when Americans elected Obama, who regards himself as black, President of the United States and then re-elected him, it passed unnoticed that these events disproved that the white majority is racist.

I have often wondered why Obama, who is half white and half black, chose to be regarded as a black person. This decision cost him "white privilege." Obviously, Obama, a politician accustomed to considering what most improved his chances, decided that the advantage was in being black, not in being white.

America R.I.P.
Mark Twain, once a celebrated American Author, now cast into the Memory Hole as the author of "racist" Huckleberry Finn, opposed American hegemony and warned Americans, usually a useless and unprofitable task, that Washington's lust for conquest would destroy the American republic. He wrote that Washington's "trampling upon the helpless abroad" would teach Americans, "by a natural process, to endure with apathy the same treatment at home." Americans who had applauded the crushing of other people's liberties would live to suffer the same fate.

The problem with Americans is that they only learn of their peril when it is too late to do anything about it. America, like Humpty Dumpty, has fallen off the wall, and it will take more than all the king's men to put America back together again.

Indeed, it would take massive violence against those multitudes whose propagandistic lies have destroyed the belief of so many Americans in their country. The widespread teachings in taxpayer-financed American public schools and universities, and in racial sensitivity training in American corporations and US military present the picture of the white American as the greatest threat our country faces. Seldom do those cast as the villain win.

Today it is a lie to call America "the United States." The country is the Disunited States. The blue states are one people. The red states another. The blue states politically assassinated the President elected by the red states. The blue states are now trying to imprison the former president and 535 of his supporters who rallied for him on January 6. Trump supporters are called "insurrectionists" and "domestic extremists." The Biden idiot in the Oval Office calls this "Unifying the country."

Yes, unified like the one ring would unify the world under Sauron in The Lord of the Rings. But the country is not unified. 66% of Republicans in the US South and about half of West Coast Democrats want to secede from the Disunited States.
https://www.rt.com/usa/529285-republicans-southern-us-secede/


Tierny REAL News Network Updates

- Tidbits - extracted from daily briefing....
********** 17 August 2021 **********
BLACK-ON-WHITE: Surveillance video, photos show suspects in fatal shooting of 70-year-old Chicago woman
CHICAGO - Scores of neighbors, friends and family gathered to remember 70-year-old grandmother Yvonne Ruzich, who worked at a Hegewisch deli for years and was shot to death early Monday morning. Police believe it may have been a botched carjacking.

"She was great and everybody's going to miss her. Family, friends. Customers alike," said daughter Karla Ruzich. Yvonne Ruzich, a former Chicago Streets and Sanitation worker and grandmother of three, loved to stay busy, which is why she was still working at the Baltimore Food and Deli in Hegewisch when she could've been retired.

Surveillance video shows the gunmen making a U-turn and pulling up behind Ruzich sitting in her car at 4:25 a.m., talking to her stepson in another car while waiting for her boss to open the deli. Moments later, two young SOULLESS KILLERS walk up from behind and without warning begin shooting.

Ruzich sped away but lost control and hit a street sign about a block south. The two gunmen chased her down and shot her five more times. Police released images of the two shooting suspects Tuesday morning.

"This has been a horrible tragedy that I don't think we're ever going to get over," said 10th Ward Alderwoman Susan Sadowski-Garza. She knew Ruzich and says this is what happens when you pull police out of a community. "They're sending people out of our district to cover other places," the alderwoman said. "That's not acceptable. Even if a place is considered safe, that doesn't mean you pull people out of there. You leave people here to keep it safe!"

Throughout the day, neighbors, friends and family placed flowers and candles at the shooting scene. A hand printed sign read, "If you use a gun to kill an innocent lady you're a coward." "They don't realize they don't just ruin one person's life," said Phil McGinley, who was Ruzich's boyfriend. "I had every intention of being with that woman the rest of my life."

Ruzich's daughter has a message for her mother's killers. "You should be ashamed. I feel sorry for you. If only you had a mother like mine, maybe you wouldn't be out here doing this stuff," she said. No one was in custody for the shooting, police said.

OBITUARY for VICTIM OR OTHER LINK



[NNN forum thread:]

Chicago WF, 70 shot dead possible botched carjacking by 2 suspects of color

(Black-on-

White

)
Interracial couple face life in prison for child sex trafficking in Myrtle Beach
MYRTLE BEACH, S.C. (WPDE) — A man and woman from North Carolina have been charged for their alleged roles in child sex trafficking and coercion and enticement of minors in the Myrtle Beach area, according to a release.

Johnny Thomas, 34, of Durham, NC, and Becca Mills,25, of Whispering Pines, NC, posted commercial sex ads for minors and took the minors to locations in Fayetteville, NC, and Myrtle Beach, where the minors engaged in commercial sexual encounters with other individuals, according to court records. Mills also participated in many of the sexual encounters, and Thomas engaged in sexual acts with one of the minors on at least two occasions in Fayetteville, NC, and Myrtle Beach.

Court records also show that Mills told one of the minors that if the minor did what she was told, Thomas would not hurt her. Thomas told one of the minors numerous times that if she did not perform commercial sex acts, he would sell her to someone worse who would chain her up to a bed, shoot her full of heroin, and do bad things to her such as slice off her toes and body parts.

The case is being investigated by Homeland Security Investigations (HSI), the Rockingham Police Department, and the Myrtle Beach Police Department.

Officials said the case was brought as part of Project Safe Childhood, a nationwide initiative designed to protect children from online exploitation and abuse. Led by the United States Attorney's Offices, Project Safe Childhood marshals federal, state, and local resources to better locate, apprehend, and prosecute individuals who exploit children via the Internet, as well as identify and rescue victims.



[NNN forum thread:]

NC high yeller jigro and smoke jumper face life in cage for child sex trafficking in Myrtle Beach

(Black-on-

White

)
Dangers of interracial dating * go to jail --- go to hell
BLACK-ON-WHITE: Video shows black creep grope White woman, pummel her on Brooklyn street
A creep groped a woman on a Brooklyn street this week — and then pummeled her when she tried to fight back, disturbing new video shows. The 26-year-old woman was walking at the corner of South 4th Street and Havemeyer Street in Williamsburg around 2:15 a.m. Saturday when a stranger approached from behind and grabbed her buttocks, video released by cops early Tuesday shows.

When the woman attempted to slap the suspect, he socked her in the face multiple times, the clip shows. The suspect then took off.

He made some type of statement during the assault, but the victim didn't remember what he said, according to cops. The victim suffered bruising and swelling on her face, but did not immediately report the incident to police, authorities said.

The NYPD's Brooklyn Special Victims Squad is investigating. Cops say the suspect is about 35 years old, 6 feet tall and 150 pounds, with black hair and brown eyes. He was last seen wearing a dark baseball hat, a du-rag, a white T-shirt with dark sleeves and the number "88" on the back, denim shorts and white sneakers.

(Black-on-

White

)





[NNN forum thread:]

Video shows creep grope woman, pummel her on Brooklyn street
Dangers of interracial dating * MISCEGENATION KILLS
(Black) Six-year-old's alleged murderer arrested
On July 28, Marktwan Hargraves, 22, of Waldorf, Maryland was arrested as a suspect in the murder of six-year-old Nyiah Courtney. Courtney was killed while near a bus stop with her mother on July 16. Twelve days later, Metropolitan Police Department (MPD) Chief Robert Contee celebrated in charging Hargraves for Courtney's murder. "We've got our man," Contee said.

Hargraves was charged with first-degree murder. MPD took to Twitter to announce the news and thanked those helping lead to Hargrave's arrest. "MPD is thankful to all who helped make an arrest in the senseless homicide of 6-year-old Nyiah Courntey that occured on 7/16 in the 2900 block of MLK Jr. Ave., S.E.," D.C. Police tweeted. "We will not tolerate the reckless actions of any individual that puts our community in jeopardy. #JusticeForNyiah."

Many social media users celebrated the Department's announcement. "Yes! Thank you all for your work on this," one Twitter user wrote. "Good job MPD! Let's hope this person is not back on the streets EVER," another person tweeted.

"Thank you for bringing justice to this sweet little babe and her family," another person wrote. One person expressed their relief in hearing the news of Hargrave's arrest, as Courtney's murder had deeply affected her family. "Thank you God!!! My family has been traumatized to where I didn't know trauma was so much."

Marktwan Hargraves biography: 10 things about Waldorf, Maryland man who shot Nyiah Courtney



[NNN forum thread:]

(BLACK) Marktwan Hargraves biography: 10 things about Waldorf, Maryland man who shot (black baby)
(Black) Suspect nabbed in fatal stabbing of homeless woman in East Harlem
A Brooklyn man has been arrested in connection to the fatal stabbing of a homeless woman in East Harlem earlier this month, police said. Andre Miller, 61, of East New York has been charged with the murder of 38-year-old Jacklyn Delgado on Aug. 4, police said late Friday.

Delgado was walking with her alleged killer into the Wagner Houses at 2370 Second Ave. at around 5:44 a.m. when the two got into an argument that turned violent, cops said. Miller stabbed the woman five times "throughout the body," the NYPD said.

The unconscious and unresponsive woman was found in a stairwell between the second and third floors of the building. EMS transported Delgado to Harlem Hospital, where she was pronounced dead, police said.



[NNN forum thread:]

Black killer nabbed in fatal stabbing of homeless woman in East Harlem
Atlanta police secure warrants for (black) suspect connected to kidnapping, killing woman
ATLANTA - Atlanta police said homicide investigators were able to establish probable cause and secured arrest warrants for a suspect involved in the kidnapping and murder of 27-year-old Mariam Abdulrab. Investigators said they received a call around 5 a.m. Friday morning about a possible kidnapping on Burroughs Street. The 911 caller told police that a woman was forced into a vehicle.

Abdulrab's body was found near Lakewood Avenue several hours later. Investigators previously detained Demarcus Brinkley as a person of interest in the kidnapping. Brinkley was taken into custody in Griffin, Georgia Friday on traffic charges after leading police on a high-speed chase.

The pursuit ended when Brinkley collided with another vehicle, police said. Brinkley was taken to a nearby hospital for treatment of the injuries he suffered during the crash. Police said Sunday that Brinkley remains in stable condition.

Brinkley will be transported to the Fulton County Jail once he is released from the hospital. An investigation continues.

Atlanta woman, 27, shot dead hours after being kidnapped near her apartment, police say



[NNN forum thread:]

Atlanta police secure warrants for spook connected to kidnapping, killing Arab surnamed F, 27
Chilling video shows cold-blooded black killer gun down 21-year-old movie extra in deli
Horrifying footage obtained by The Post on Saturday shows the moment a cold-blooded assassin fatally shoots a man seven times inside a Bronx deli — turning the store into a scene described by one ex-cop as something out of "Carlito's Way."

The 14-second surveillance clip from the Friday afternoon ambush inside the B.H. Gourmet Deli on Bainbridge Avenue in Fordham Manor shows the victim, 21-year-old "Law & Order" extra Jayquan Lewis, among at least five people in the bodega as he waited to buy a bottle of Poland Spring water.

One customer leaves the store as the gunman suddenly emerges from the back, dressed in denim shorts, a white tank top and sneakers and wearing a black cross-body bag.

The killer walks by a man standing near the deli door, lifts his arm and starts blasting at Lewis — who falls to the ground, his legs seen shaking in the disturbing footage. Lewis was struck three times in the chest, three times in the arm and once in the stomach,sources said.



[NNN forum thread:]

Chilling video shows killer gun down 21-year-old 'Law & Order' extra in deli
Scraggly black beats NYC straphanger while spewing anti-gay slur: cops
A man pummeled a 45-year-old straphanger on a Manhattan train while spewing an anti-gay slur, cops say. The victim was riding a southbound No. 2 train in Harlem about 2:15 p.m. Thursday when he accidentally bumped into the guy, cops said. The suspect then displayed a blade before punching the victim multiple times in the face, police said.

During the attack, the victim said he believed the suspect called him a "f—-t," (faggot?) cops said. The suspect bolted at the 135th Street station and is shown in footage released by cops late Monday. The victim was taken to Mt. Sinai Morningside to be treated for a cut on his face, authorities said. The NYPD's Hate Crime Task Force is investigating.

[NNN forum thread:] Man beats NYC straphanger while spewing anti-gay slur: cops
Convicted Bangladeshi immigrant conman sues his NYC victims — and wins $12M
A convicted thief has successfully sued a family for more than $12 million — after robbing them of $1 million, his victims claim. The Queens conman — who raked in more than $1 million by swiping the IDs of six unsuspecting family members more than a decade ago — could now walk away with an even bigger pile of cash after convincing a Manhattan jury that his victims were to blame for his criminal conviction, according to court records.

The victims claim they had no idea the lawsuit filed against them by ex-con Jacob Milton had gone to trial, until getting an Aug. 5 letter telling them they owed him a whopping $12.5 million.

[NNN forum thread:] Convicted Bangladeshi immigrant conman sues his NYC victims — and wins $12M
DRUGGED UP BIKINI-CLAD ASIAN Bay Area Woman Arrested For Starting Wildfire Near Echo Summit
EL DORADO COUNTY (CBS13) — A Fremont woman was arrested this week after starting a wildfire in the area of Aspen Creek Tract near Echo Summit, the El Dorado County Sheriff's Office said on Saturday.

Deputies say the woman—identified as Viola Liu, 43—was on the scene when they arrived Wednesday morning. She was dressed in only a bikini top and bottom, and she was covered in scratches and soot.

Liu later admitted to starting the fire.

She was booked into the El Dorado County Jail for arson, possession of a controlled substance, possession of drug paraphernalia, and resisting or obstructing a peace officer.
********** 16 August 2021 **********
Dangers of interracial dating * MISCEGENATION KILLS
Black Sports: Unknown former MSU basketballer Keith Appling ordered to trial on murder charge
Former Michigan State University basketball standout Keith Appling was ordered Monday to stand trial in the homicide of a male relative in May. Detroit District Court Judge Roberta Archer ordered Appling, 29, to stand trial on several charges including murder, felony firearm and felon in possession of a firearm in connection with the shooting death of 66-year-old Clyde Edmonds.

Edmonds' wife Cassandra is the first cousin of Appling's mother, police and prosecutors said previously. The judge's ruling followed a preliminary examination Monday, the purpose of which was to determine if there was enough evidence for the case to proceed to trial.

Assistant Wayne County Prosecutor William Lawrence, in his arguments asking Archer to have Appling stand trial in Edmonds' homicide, called the slaying "cold-blooded." "There is no evidence (Appling) and the victim were fighting. There is no evidence (Appling) and the victim were arguing," said Lawrence Monday during the preliminary examination in which three witnesses testified, including Edmond's stepson and wife. "This was a cold-blooded killing."

Police initially said Appling was believed to have had an argument with Edmonds over a handgun before the shooting.
(Black) Quitman man charged with murder of 1-year-old daughter
QUITMAN, Miss. (WTOK) - Therein Q. Breland has been charged with capital murder and was denied bond at his hearing Thursday. Officials said around 5 a.m on August 5th police were called to the Clarke County Villas apartment complex. Investigators said 1-year-old Brianna Breland had suffered injuries and was taken to Watkins Hospital's emergency room, where she was later pronounced dead.

Officials said an autopsy Monday revealed the baby had internal injuries that were attributed to foul play. Breland was taken into custody by the Meridian Police Department and taken to Quitman to face the charge.

"When he gets back to the jail, we'll give him the right paperwork to fill out for an appointed attorney, and him and his attorney will get together and probably ask for a preliminary hearing. It will probably go to the February grand jury, depending on everything that comes back from the crime lab," said Clarke County Chief Deputy Barry White. The judge waived Breland's preliminary hearing until a later date after he gets a lawyer. Officials said the investigation is ongoing.



[NNN forum thread:]

Obese Groid charged with murder of his Picaninney
(Unknown Black rapper) Silento Indicted on Felony Murder Charge in Cousin's Killing
"Watch Me (Ship/Nae Nae)" rapper Silento was indicted on four charges by a Georgia grand jury on Aug. 3 in connection with the shooting death of the MC's cousin earlier this year. According to the DeKalb County Superior Court's bill of indictment obtained by Billboard, Silento (born Ricky Lamar Hawk) was charged with malice murder, felony murder, aggravated assault and possession of a firearm during the commission of a felony.

TMZ was first to report on the indictment. The Atlanta MC, 23, was arrested in February for the murder of his 34-year-old cousin, Frederick Rooks. On Jan. 21, police responded to a 3:30 a.m. call regarding shots fired, and found Rooks dead at the scene with multiple gunshot wounds, according to the Atlanta Journal-Constitution.

Silento was also arrested last August for assault with a deadly weapon after being accused of walking into an unlocked stranger's home in the Valley Village area of Los Angeles and swinging a hatchet at the two people inside before one of them disarmed him. A day prior to that arrest, he was held on domestic violence charges at a home in Santa Ana, Calif. In October, he was arrested for allegedly driving 143 mph in DeKalb County.

The grand jury's arrest warrant noted that the indictment was handed to the grand jury in a special presentment. The DeKalb County DA's office tells Billboard that there is currently no pending court dates, and that Hawk remains jailed without bond.
Chief Ridenhour update on 8/11/21 Danbury Fair Mall shooting by BLACK DREADLOCKED SPOOK
Police say they believe at least eight people were involved in an altercation and one person fired a gun. No arrests have been made in connection with the incident. DANBURY, Conn. — A teenage girl was shot at the Danbury Fair Mall on Wednesday, as police are searching for suspects.

Danbury police and Connecticut State Police both responded to the mall around 7 p.m. after receiving reports of shots fired inside the mall. Officers found the 15-year-old was shot in the upper chest area and was conscious and alert. She was taken to Danbury Hospital and the mall was immediately put into lockdown.

Police said Thursday that the girl was transferred to Children's Hospital in Hartford, where she is in stable condition.

The suspects ran from the mall and police said they had video of the possible suspects leaving the building. Officials identified one as a dark-skinned male, possibly a teen, thin build, with shoulder length (DREAD) locs.

[NNN forum thread:] BLACK, dark skin shooter confirmed: 15-year-old girl shot inside Danbury Fair Mall
(Black) West Chester Man Had Photos, Videos Of Child Sex Abuse On Electronics, Prosecutor Says
CHESTER COUNTY, Pa. (CBS) — A West Chester man faces numerous charges after authorities found child pornography, contraband and fake military papers inside his home.

Carlin Alexander, 32, is charged with multiple counts of dissemination and possession of child porn, misrepresentation of military service/honors, tampering with physical evidence and more.

According to the Chester County District Attorney's Office, Chester County detectives and West Chester officers arrested Alexander on Thursday following a child pornography investigation that started earlier this year.

Authorities said they got tips about Alexander possessing images and video of child sex abuse on Snapchat and Discord. When investigators searched his home and seized his electronics, they found that many were set to factory settings.

Investigators with the Chester County Computer Forensic Unit got into the devices and found "hundreds of thousands" of images showing child sex abuse, according to an affidavit. Authorities uncovered numerous videos of minors being raped.

[NNN forum thread:] (Black) West Chester Man Had Photos, Videos Of Child Sex Abuse On Electronics
GAY PRIDE NEWS!!!! Legendary US equestrian George Morris accused of HOMO-sexually buggering two teen BOYS
A legendary US equestrian — who was banned from the sport in 2019 over sexual abuse allegations — has been accused by two men of victimizing them as teens, new court papers show.

The men claim that George Morris "the most well-known and admired riding trainer in the country" sodomized them in separate incidents while they were attending horse competitions and clinics in their youth, according to a pair of new lawsuits filed against the sport's governing body USA Equestrian Trust.

The victims, including Jonathan Soresi — who has previously gone public with his allegations — also sued Morris personally in 2020. Those cases are still pending.

Soresi says he was first abused by Morris when he was 16 and Morris was around 30 around 1972 or 1973, his Manhattan Supreme Court lawsuit from Thursday alleges.

Morris sexually assaulted Soresi and had anal sex with him at three separate horse shows in Pennsylvania, Ohio and New York, the court papers allege.



[NNN forum thread:]

Legendary US "Horseman" George Morris accused of HOMO-sexually abusing two teen BOYS
Escambia School Superintendent Apologizes For Racial Diversity Training Video Seen By Some As 'Divisive'
Escambia County School Superintendent Tim Smith apologized Thursday for a diversity training video that all district employees were required to watch.

The video's intent was to train teachers and staff on how to educate and interact with students of a different race. The video depicted several scenarios in which white teachers and adults showed perceived racial bias against African Americans before stating that staff members and teachers should be aware of their biases. (A link to the video is at the bottom of this article.)

"This video was not intended to offend, anger or divide our employees, or anyone," Smith said, reading from a prepared statement. "I apologize." "The idea of the video was mine, and I asked that it be shared with all district employees. Our goal as a district is to close the achievement gap between our white and black students in both English and math. That gaps are 34% and 35%. This video has no impact or ties to curriculum. We are in full, 100% compliance with the State Board of Education's recent decision on critical race theory."

"We must begin to close the achievement gap. The question is how? Clear answers may not be readily available, but we can only do it together on one accord…My hope is that we can move forward united and dedicated to reaching all students," Smith stated. Only black and white races were included in the video.

Board member Kevin Adams said he saw the video at a bus driver in-service training. "It stunned me. Thirty-eight years with the Department of Defense with the United States Navy taking training every year in diversity, I've never seen nothing like that," Adams said. "I think it should be pulled back. I don't think that video should be shown anymore. It was divisive, and we don't need that. We all need to come together as a team."

Adams said he wants future policy related items to come to a school board workshop before being distributed throughout the county. "That's not the place to make policies; the policies should be made here (before the school board). Unless my board attorney is going to tell me otherwise, we don't make policy at training." "I think the video is definitely not the right tact for us to take," board member Paul Festsko said. "I would appreciate, sir, if it was taken down and no longer mandatory."

"I am the godmother of 47 children, and they're not depressed" community member B. Thomas told the board. "I was very disturbed about this video. It was setting a view like we have a problem in the school system."

"It is improper. We are not oppressed," Thomas, who is African American, continued. "Yes, I'm angry about it. I think it's a race theory you want it to be in the system, but it's not going to work.' Alice Downs, a 20-year elementary school teacher is Escambia County said the video was a mandatory "watch party" for employees, and they were required to sign a Google form that they had watched it. She said there were "seven scenes of completely racist white people depicted in the video … You are taught to be racist. These kids are not racists. They love each other."

"I really, really hope this video was not shown to the students from Montclair Elementary School where it was filmed and are show participated in making the video," Downs continued. "What kind of impression do you think that left on them? They got to watch scene after scene and after scene of white racists. What kind of conditioning is that? And also what kind of impression did it give to the two white child actors in the video that had to practice that scene multiple times. Practicing being racist. The overall message is a valid one, but the way they were pitting us against each other, I don't believe it. You totally missed the mark on this, superintendent, and you have a lot of teachers of all races upset. No Asians were in this video; no Hispanics were in this video."

Mike Hill, an insurance agent and former state representative, said the video was demeaning to both black children and to teachers. He said the attempt to close the achievement gap between black and white students is applaudable, but the video does not accomplish the task. "It gives too many black children the idea that they are victims, that they have a victim mentality," he said.

Hill said a portion of the video about linguistics was especially appalling as it suggested teachers should try to communicate with students using Ebonics. "Ebonics is nothing more than poor English," he said. "English is the international language for finance. The better you are with writing and speaking English, the more money you make. We should be teaching these children how to improve their English skills, not accept when their English skills do not meet the correct level."



[NNN forum thread:]

More pushback on CRT from citizens against Marxist Administrators
[Note: there were no updates to this page from Friday 13 August through Sunday 15 August 2021]
********** 13 August 2021 **********
(Black) 21-Year-Old Charged With Murder In May Fatal Mass Shooting In Fairfield Township
FAIRFIELD TOWNSHIP, N.J. (CBS) — A 21-year-old man is facing two counts of murder following the fatal mass shooting in Cumberland County that happened in May. Zedekiah Holmes, 21, also faces four counts of attempted murder.

Multiple people have also been charged in connection to the shooting. Fourteen people were shot in Fairfield Township near the site of a birthday party. Three people died at the massive house part on East Commerce Street.

"This was a very unique event that we never want to happen in our community ever again," prosecutor Jennifer Webb-McRae said.

Authorities say between 100 and 200 people were at the gathering, and they believe it was a targeted attack.

The investigation is still ongoing, and officials say the community needs to step in and help. "This incident can't be investigated to fullest without the community partnership this is not solely a law enforcement investigation," Lieutenant Colonel Geoffrey Noble of the New Jersey State Police said.



[NNN forum thread:]

21-Year-Old Charged With Murder In May Fatal Mass Shooting In Fairfield Township
(Two jumpin' black Brooklyn monkey) gunmen ambush duo sitting in parked car
Two gunmen casually walked up to a parked car in East New York and opened fire on the occupants, in a shocking attack that was caught on camera. The ambush happened just after 3 a.m. on August 5 in front of 15 Williams Avenue, according to the NYPD.

The suspects, wearing hooded sweat suits and masks, ambled towards the 2002 Honda Civic before pulling out handguns and shooting multiple rounds at two men sitting inside, security footage provided by detectives showed. The victims, ages 19 and 20, each suffered bullet wounds to the hip as glass from car windows went flying, police said.

Both were treated at Wyckoff Heights Medical Center, and were expected to recover. The search for the gunmen continued, police said.

[NNN forum thread:] Brooklyn gunmen ambush duo sitting in parked car
(Black) Suspects attack 67-year-old woman on NYC train
A 67-year-old woman who took out her phone to record two people she was arguing with on the train was beaten up and robbed, cops said.

The straphanger was riding on a northbound "E" train in Midtown Manhattan Tuesday around 5:45 p.m. when the dispute started, according to police.

When the woman turned on her phone camera, a woman grabbed the phone from her while the robber's male accomplice punched the victim multiple times in the head, according to the NYPD.

The suspects fled the train at the next station and were still being sought, police said, as they released surveillance images of the duo, who were seen pushing a stroller sans baby.



[NNN forum thread:]

Suspects attack 67-year-old woman on NYC train
********** 12 August 2021 **********
(Black) NJ inmate freed early due to COVID is charged with murder 2 days later
A New Jersey inmate who was freed early because of the COVID-19 pandemic has been charged with murdering a teenager just two days after his release. Jerry Crawford, 25, was serving time for burglary when he was let out on "public health emergency credits" to parole supervision on Nov. 4, prison officials confirmed to NJ.com Wednesday.

He has since been charged with the murder of Davion Scarbrough, 18, who was gunned down in Bridgeton on Nov. 6 — just two days after Crawford got out of South Woods State Prison, the outlet said. He was charged alongside Yusuf Waites — who had also just gotten out of custody less than a month before the shooting.

Waites, 23, was released from Garden State Youth Correctional Facility in Crosswicks on Oct. 10 after completing his sentence on a gun charge, according to the report. The pair were allegedly caught on surveillance video with Scarbrough shortly before his body was found riddled with multiple bullets less than half a mile from the prison from which Crawford had been released, NJ.com reported, citing court documents.

When Crawford was charged last month, he was already back in custody on gun and theft charges, the outlet said. However, those charges have since been dismissed.

Behind police leaders claims that bail reform is responsible for surge in violence
Virginia police arrest 4 (Black) men in cold case murder of late Maryland Rep. Elijah Cummings' nephew
Four Virginia men have been charged in the cold case murder of the nephew of Rep. Elijah Cummings, the late Maryland Democrat and former chair of the House Oversight Committee.

Christopher Cummings, 20 at the time, was found shot dead in his off-campus apartment at the edge of Old Dominion University on June 10, 2011. Responding officers found his roommate with life-threatening injuries and rushed him to the hospital. He survived.

Norfolk police identified the suspects as Rahad Dooley, 28, Javon Doyle, 31, Kwaume Edwards, 32, and Ahmad Watson, 30. Each of them faces a 15-count indictment, and all four are being held without bond.

"I literally saw his brain splattered on the wall," he said, according to the paper. "They had a whole spate of robberies on the campus before my nephew got killed and had not taken the appropriate precautions."
(Black) Man charged in N.J. murder-for-hire plot charged with trying to have 2 more people killed
Authorities have filed murder charges against the brother of one of the three people killed in a mass shooting in Cumberland County. Investigators are pleading for cooperation from the public in charging other suspected shooters in the incident, including the person responsible for killing the man's sister.

Several hundred people were gathered for a birthday party at a home on East Commerce Street, outside Bridgeton in Fairfield Township, on May 22 when shots were fired around 11:30 p.m. Asia Hester, 25, and Kevin Elliott, 30, both of Bridgeton, and 19-year-old Brailyn Holmes of Millville died of gunshot wounds.

Eleven others were wounded during the party, at a location in southern New Jersey near Delaware Bay. Zedekiah G. Holmes, 21, was charged Wednesday with first-degree murder in the killings of Hester and Elliot and is accused of wounding four others. Holmes is the brother of Brailyn Holmes, who died of her injuries several days after the shooting.
(Black) Husband of Sampson County woman found buried near road now charged with her murder
CLINTON, N.C. (WNCN) — The husband of a Sampson County woman who was missing for several weeks before her body was found buried in dirt near a road in Roseboro earlier this month was charged with her murder on Wednesday, according to Sampson County arrest records. Carl Earl Andre Wiggins, 49, was wanted for questioning in his wife's disappearance.

Kiara Wiggins, 39, was last seen by her family on June 9 and was reported missing on June 18. Carl Wiggins had a warrant for a stolen truck out of Bladen County and was arrested on June 23 following a pursuit on the interstate. According to the Sampson County Sheriff's Office, the chase started when Four Oaks police officers in Johnston County noticed the vehicle Carl Wiggins was accused of stealing.
(Black) Man stabs victim with his own machete outside Ohio courthouse
A man was hospitalized after he was attacked with his own machete on the steps of a courthouse in Columbus, Ohio. Tracey Neely, 53, attacked the 26-year-old victim after he dropped a 13-inch machete at a bus stop just after noon yesterday, police told NBC4.

According to police, Neely came after the victim and the man pulled out a machete — which he uses to clear campsites for work — to defend himself. But as the victim backed away he fell down and dropped the weapon.

Neely then picked up the machete and stabbed the victim several times before law enforcement could stop him, police said. The victim was taken to the hospital in serious condition and Neely was arrested. A bystander was credited with possibly helping save the person's life until medics arrived, NBC 4 reported.
(Black) charged with attempted murder in Duluth for drive-by shooting
DULUTH – A Duluth man has been charged with second-degree attempted murder following an alleged drive-by shooting Tuesday that narrowly missed a passerby. Kewon Lavetta Issac Dunn, 21, is accused of "emptying a clip of a 9mm pistol from the passenger seat of a car, striking a young man in the back and narrowly missing a woman who happened to be jogging by in a mixed residential/business neighborhood," the St. Louis County Attorney's Office wrote in a court filing. "Evidence suggests that the defendant was motivated to kill over a broken car window dispute."

The 19-year-old victim, who said he knew Dunn and has an "antagonistic relationship" with him, was taken to the hospital and was last reported to be in stable condition. Brianna Rose Clark-Johnson, the victim's ex-girlfriend, was driving Dunn on E. 15th Ave. near Superior St. around 8:15 a.m. Tuesday when the car stopped in the middle of the street and "numerous shots" were fired. The incident was caught on a surveillance camera at a local business.

The woman who was almost struck told police "she was thankful she was not hit by the gunfire as the bullets were traveling right past her." Clark-Johnson, 25, has been charged with felony aiding an offender. She and Dunn were both arrested without incident several hours after the shooting.

Attempted murder charge in Duluth drive-by shooting - StarTribune.com
Texas officials bus untested migrants all over state at cost of $8G per day: report
Officials in Texas border cities overwhelmed by the number of arriving migrants are sending busloads of migrants to other cities across the state without testing them for the COVID-19 in a desperate attempt to alleviate overcrowding, according to reports.

Border Patrol in the Rio Grande Valley has been transferring migrants to the border city of Laredo, which in turn has sent several busloads of untested migrants north to Dallas, Austin and Houston, Laredo Mayor Pete Saenz told Border Report.
AMERICA has been taken over by Satanic powers
A MASS INVASION OF "wretched refuse" enabled by TRAITOROUS CRIMINAL CABEL
using tax-payer funded federal military facilities to force foreigners into the heartland
to suck the resources of American Citizens dry and INFECT Americans with Fauci-virus

MUSLIM JIHADI TERRORIST Army veteran convicted over attempted bombing at California rally
An Army veteran was convicted by a California jury Wednesday over an attempted bombing of a Long Beach rally in 2019. Mark Domingo of Reseda, Calif., was found guilty of providing material support to terrorism and attempting to use a weapon of mass destruction, the Justice Department said in a Thursday statement.

He is scheduled to be sentenced Nov. 1 and faces life in federal prison. Domingo was arrested in April 2019 after authorities investigated him in an online sting operation involving federal and local law enforcement. He allegedly wanted revenge for the shootings at two New Zealand mosques that killed 50 people a month prior.

The investigation began after Domingo, who had recently converted to Islam, expressed support for violent jihad, "a desire to seek retribution for attacks against Muslims, and a willingness to become a martyr," the Department of Justice (DOJ) said. Authorities said he asked a confederate — actually an undercover FBI agent — to invite a bomb-maker into the scheme. He then provided the associate and the bomb-maker, who was also an undercover law enforcement officer, with several hundred nails to be used as shrapnel for the bombs.

Domingo decided to attack a United Patriots National Front rally in Bluff Park in Long Beach, according to officials. The Los Angeles Times reports that the group is (ALLEGEDLY) affiliated with white supremacy, (or is a fake org created by the feds) but its members did not show up for the actual event, which was attended by about 200 counter-protesters. Domingo drove the confederate and bomb-maker to the site of the rally to plan the attack, including "the most crowded areas that could kill people," the DOJ said.

CENTER FOR THE STUDY OF POLITICAL ISLAM INTERNATIONAL

JIHAD WATCH

One of two BLACK brothers acquitted in 2019 killing of WHITE St. Paul firefighter; jury trial starts soon for the other One brother has been acquitted and the other is preparing for a jury trial in connection with the 2019 fatal shooting of St. Paul firefighter Tom Harrigan.

A jury on July 30 found Blake Caraway, 38, not guilty of second-degree intentional and second-degree unintentional murder. His brother, Dontay Caraway, 41, goes to trial Aug. 23 for the same charges in Ramsey County District Court. Earl Gray, the attorney representing Blake, said the jury had to acquit because of a "lack of credible evidence."

The Ramsey County Attorney's Office declined comment as Dontay's trial is yet unresolved. The Caraway brothers, both from St. Paul, showed up at Harrigan's house on St. Paul's East Side around 8:30 p.m. on Sept. 2, 2019. Armed with a gun, Blake was there to help Dontay retrieve a cell phone after Harrigan kicked him out of his house for stealing, according to the charges.

The Caraway brothers encountered a woman staying at the house and demanded she turn over the phone, but she refused because Dontay had stolen some of her boyfriend's belongings while he lived there, according to the complaint. When Harrigan intervened, witnesses told police that Blake shot him in the chest, according to the complaint. Harrigan died at the scene.



[NNN forum thread:]

2 negro brothers arrested in connection to WM, 36 St. Paul firefighter's shooting death
Dangers of having a black person living in your house
********** 11 August 2021 **********
BLACK-ON-WHITE: (White) Security guard for Days Inn near Orange County Jail shot, killed (by black)
ORLANDO, Fla. — Michael Chinn Jr., 23, faces charges of second-degree murder. Deputies say he shot and killed a hotel security guard late Sunday night. Some details of what led up to the shooting remain unclear but according to the arrest affidavit, the security guard, 35-year-old Elias Nasseh, had his girlfriend with him while he was working security at the Days Inn near the Orange County jail.

The girlfriend told deputies around 11:22 p.m. Nasseh heard a man banging on one of the room doors. Nasseh called out to the man who authorities later identified as Chinn.

The girlfriend believed Nasseh and Chinn engaged in a brief struggle and said she "heard three gunshots followed by Nasseh returning to the car telling her he had been shot." Chinn's girlfriend told deputies Chinn was drinking heavily and was intoxicated when she heard him knock on the door because he lost his room key.

She said shortly after she heard gunshots. Authorities say she told them when Chinn returned, he told her someone had pulled a gun on him.

OBITUARY for VICTIM Elias Nassah, age 35 - (gunmemorial)



[NNN forum thread:]

WM security guard, 35 for Orange Co, FL Days Inn fatally shot during altercation with negro

(Black-on-

White

)
Dangers of interracial dating * MISCEGENATION KILLS
(Black) Northeast Arkansas murder suspect arrested in St. Louis
EARLE, Ark. (KAIT) - The long arm of the law finally caught up with a Northeast Arkansas man wanted for murder. Crittenden County Sheriff Mike Allen said Wednesday that U.S. Marshals arrested Stacy Malcolm Abram of Earle in St. Louis.

Abram is suspected in a May 7 shooting at a home in Earle that injured one man and left 26-year-old Lazerick Jones dead. Abram is currently awaiting extradition to Arkansas.



[NNN forum thread:]

Arkansas Ape nabbed in St Louis for murder
(Black) Fatal shooting suspect ordered held on $10M bond
JONESBORO, Ark. (KAIT) - A judge set a bond for a man accused in a Monday night fatal shooting at $10 million. Craighead County District Court Judge David Boling found probable cause Wednesday to charge 19-year-old Laroy Starks with murder.

Starks is accused of gunning down 18-year-old Roderick Hale of Osceola shortly before midnight Aug. 9 at the Citgo station in the 3900-block of South Caraway. In addition to setting his bond at $10 million, Boling ordered Starks to appear in circuit court on Sept. 30.

During the afternoon probable cause hearing, Prosecuting Attorney Charlene Henry cited Starks' lengthy criminal history, as well as being a flight risk, and that he was arrested by U.S. Marshals on I-55 near Burdette, as reasons for a high bond. Boling agreed, setting the bond and appointing a public defender for Starks. [The victim Roderick Hale - was charged with murder last August in Demetrius Crawley's killing.]



[NNN forum thread:]

Groid held for murder of Groid who was out on bond for murder of another Groid~You can't make this up...
(Black) Man arrested in McKinley Bridge incident was charged in fatal stabbings of hairstylist, 2 customers - but acquitted
VENICE, Ill. (KMOV.com) -- The driver who sped through police barricades following the death of Officer Brian Pierce, Jr. on the McKinley Bridge Wednesday morning was previously accused of committing a triple murder.

Pierce was struck and killed by a driver fleeing police as he was putting out spike strips around 3 a.m. on the bridge, and officers barricaded off the area where he was hit to investigate.

Court officials say while that investigation was underway, 34-year-old St. Louis resident Darrell Lane drove around the roadblocks while speeding and crashed into several police vehicles, nearly hitting officers.

Officers from the Brooklyn Police Department and Madison County Sheriff's Department fired shots at the car, hitting Lane, and he was taken to the hospital with non-life-threatening injuries. All four people who were in Lane's vehicle at the time were taken into custody, police said. Lane was charged with two counts of aggravated assault and one count of aggravated fleeing or attempting to elude police.

The aggravated assault charges are Class 3 felonies, and are punishable with up to 25 months of probation and/or 2-5 years in prison. The aggravated fleeing or attempting to elude a peace officer charge is a Class 4 felony, and is punishable with up to 30 months of probation and/or 1-3 years in prison.

Lane is currently being held in St. Louis awaiting extradition to Madison County. He is not charged with anything related to Pierce's death. Lane was previously charged in connection with the fatal stabbing of a hairstylist and two customers at a salon in Belleville in 2005. At the time authorities said bloody fingerprints were found in a car. He was acquitted of the charges in 2010. The car that struck Pierce was later found abandoned in St. Louis, and at this time, police have not announced a suspect is in custody.



[NNN forum thread:]

Negro arrested in McKinley Bridge incident charged in fatal stabbings of hairstylist, 2 customers
(Black) Man bit off motorist's nipple during road rage clash on Lake Shore Drive, prosecutors say
A Chicago man battered an off-duty CPD officer and bit the nipple off the cop's buddy during a road rage incident Sunday night on Lake Shore Drive, prosecutors said. Kyle Clark, 35, also had a gun in his car, according to the allegations. But you're probably more interested in hearing about the nipple.

Prosecutors said the off-duty cop and the other victim, both 38-year-old men, were heading north on Lake Shore Drive when a black Volkswagen Jetta sideswiped them near Jackson Street around 11:40 p.m. Sunday. The men pulled up next to the Jetta and ordered Clark to pull over so they could file a crash report and the off-duty cop identified himself as a Chicago police officer, prosecutors said.

Clark and the cop both got out of their cars, and Clark punched the cop twice in the face, according to prosecutors. When the other victim tried to help the off-duty cop, Clark bit the man's nipple and tore it completely off, prosecutors said. On-duty officers arrived and took Clark into custody after a brief struggle, according to the allegations. The victim who allegedly lost his nipple was taken to a nearby hospital to have the wound closed with stitches.

Prosecutors said Clark has been convicted three times for aggravated battery of peace officers — twice in 2012 and once in 2006. He is charged with aggravated battery of a peace officer, aggravated battery causing great bodily harm, aggravated unlawful use of a weapon, and leaving the scene of a property damage accident. Judge Charles Beach set bail at $100,000 and said Clark must go onto electronic monitoring if he posts the 10% deposit bond to get out of jail.

[NNN forum thread:] Chicago coon bit off motorist's nipple during road rage clash on Lake Shore Drive
Warrant issued for (Black) Warren Co. man for rape
WARREN CO., Miss. (WLBT) - The Warren County Sheriff's Office needs your help to find a man they say is wanted for rape. Deputies say DeMarcus James Qualls is wanted.

Anyone with information on his location is asked to contact Sgt. Stacy Rollison at (601) 636-1761. If you would like to remain anonymous and qualify for a monetary reward if captured then contact Central Mississippi CrimeStoppers at (601) 355-8477.

[NNN forum thread:] Coon hunt on for rapist Mississippi Mud Monkey
(Black) Suspect in Southeastern student's rape arrested after 9 months at large
Police in Hammond arrested a rape suspect Tuesday who was also wanted in connection with a murder in Tangipahoa Parish. He had eluded authorities for more than nine months, at one point using an alias to get out of jail in a neighboring parish.

Laqonte Turner Jr., 23, of Hammond is suspected in the second-degree rape of a Southeastern Louisiana University student at an off-campus location on Oct. 23. At that time, the Tangipahoa Parish Sheriff's Office already had warrants for Turner on two counts of being an accessory to second-degree murder and two counts of obstruction of justice.

Police say Turner was a known member of the La Familia gang in the Hammond area, and its members are believed to have assisted Turner in evading arrest. "People continued to put him different places and move him around from place to place," Hammond police Chief Edwin Bergeron said.

Bergeron said his detectives, the sheriff's office, Bogalusa police and the U.S. Marshals Service have been involved in the manhunt. WDSU Investigates learned Turner was arrested in St. Tammany Parish on March 27 on a marijuana charge. He used an alias and was released hours later on $1,000 bond before authorities learned his true identity.

Gang member arrested on rape charge, Hammond police say

[NNN forum thread:] Spook in Southeastern student's rape arrested after 9 months at large
CNN helped raise 230K for (black) 'mom' facing eviction before issuing major correction: 'She is not the mother'
CNN recently promoted the story of a "mom" of three young children who was nervous about being evicted amid the federal eviction moratorium. The liberal network even pushed a GoFundMe to help her cover the rent – but it turns out she wasn't the mother after all.

CNN reporter Nick Watt caught up with Dasha Kelly last week for a story on the recent eviction moratorium lapse. He referred to the three children as "her little girls" and noted they could all end up on the street as CNN's on-screen (caption) said, "Mom braces for eviction." Watt explained that Kelly lost her job because of the coronavirus pandemic and can no longer afford child care, and her "little girls" were shown during CNN's segment.

However, it turns out Kelly isn't the mother of the three young children used throughout CNN's reporting.



[NNN forum thread:]

NN helped raise 230K for 'mammy' facing eviction issues major correction: 'She iz not de mammy'
'Disgusting display': (Black) Man charged with tattooing child inside SC McDonald's
LAURENS, S.C. (WYFF) - An Upstate man faces charges for tattooing a child inside a McDonald's restaurant, according to the Laurens Police Department. Brandon Presha, 28, of Laurens, was arrested Tuesday and charged with illegal tattooing, underage tattooing, according to Chief Chrissie Latimore.

A judge set bond on both charges at $25,000, according to Latimore. Latimore said the Aug. 6 incident came to the attention of the police department last Saturday after some of her detectives were tagged in social media posts that showed video of the child being tattooed.

During our investigation, Presha was identified as the unlicensed tattoo artist and the individual receiving the tattoo was a juvenile, Latimore said. "It was an absolutely disgusting display," Latimore told WYFF News 4.

She said from the video, the tattooing appeared to be performed in the front dining area of the McDonald's. Latimore said she did not know if Presha had done the tattooing there before, "but he looked pretty comfortable."

[NNN forum thread:] 'Disgusting display': coon charged with tattooing child inside SC McNigger's=
Dog dies in Sandusky after being locked in hot car as 'punishment;' owner charged
COLUMBUS, Ohio (WSYX) — A Sandusky, Ohio woman was arrested after she told police she locked her dog inside a hot car as punishment. Mouheb Ashakih, 58, is charged with cruelty to animals, according to Sandusky Police.

Saturday evening, police were called by a neighbor who said he saw Ashakih put her dog, Chapo, inside a Toyota Camry. The caller told police he could hear barking and then watched Ashakih "pick up Chapo and throw him into the back seat." According to police, the neighbor saw the dog tearing up the inside of the vehicle and appeared it wanted out. Police said the neighbor went to Ashakih and told her to let the dog out and she told him, "I don't care. I want him to die."

That is when the man called police. When officers arrived, Ashakih admitted to them that she put the dog in the car as punishment after it attacked one of her other dogs.

Officers rushed to the car and found Chapo lying on the floorboard of the car. According to police, it was about 81 degrees outside and the Chapo had been in the car for about 30 minutes. The windows were up and the doors were locked, according to police.

Police said Ashakih began screaming when she saw Chapo and asked officers to break her car window. One of the officers broke the window to get to Chapo, but the dog had already succumbed to the conditions inside the car. Police said the interior of the car was considerably hotter than the air temperature and there was evidence the dog had tried to scratch and dig his way out.

Ashakih was arrested for felony animal cruelty. Police said she told officers to shoot her because she would rather be shot instead of her "killing her son." While speaking to another neighbor, police learned Ashakih had not been properly caring for her dogs and had put Chapo in another vehicle of hers in a similar fashion before. Police said after speaking with officers, Ashakih gave her consent for officers and the dog warden to remove her remaining dogs. Four dogs were taken from the home.



[NNN forum thread:]

Dog dies in Sandusky, OH after being locked in hot car as 'punishment;' negress sow owner charged
10 arrested, 89 dogs seized in alleged interstate dogfighting ring
RIVERHEAD, Long Island (WABC) -- Ten people have been arrested and 89 dogs seized in the bust of the largest dogfighting ring in Suffolk County history, District Attorney Tim Sini announced Monday.

The interstate operation extended from Long Island, including Uniondale and Hempstead in Nassau County, to New York City, Connecticut and Massachusetts, with detectives infiltrating the ring to bring it down from the inside.

"The defendants in this case talked about torturing these animals, talking about how they've mistreated their dogs for weeks," Sini said.

Sini said investigators have evidence of the defendants talking about abuse that included electrocution of dogs that lost and the immobilization of female dogs for breeding purposes.

Authorities displayed cash, kennels and treadmills that were used in the ring, and steroids were also seized. "We will not tolerate these types of crimes, crimes that injure and in many cases,result in the death of vulnerable animals," Sini said. "Many of us have dogs as pets in our homes, and we love them as another family member. This case is about how a criminal network bred dogs, tortured them, and put them in serious harm's way just to make a buck." The suspects all pleaded not guilty and denied the charges, claiming they were simply breeders, and they were released on their own recognizance.



[NNN forum thread:]

10 niggers arrested, 89 dogs seized in interstate dogfighting ring
Hispanic 'suspect' dies after pointing his gun at police in El Mirage early Tuesday
EL MIRAGE — A man has died after being shot multiple times by police in El Mirage early Tuesday morning. The incident occurred just before 2 a.m. Tuesday, when officers were called to an alarm being sounded at a Walgreens near Cactus and El Mirage roads, police said.

When authorities arrived at the store, they received a suspicious person call in the neighborhood nearby. El Mirage police made contact with a man who reportedly resisted arrest and ran away.

As authorities pursued the man, only identified by police as a Hispanic male, they saw he had a handgun in his possession. The man ran between two homes, reportedly ignored police commands, and lowered the handgun, pointing it towards the officers. Two officers fired at the man, hitting him multiple times, according to El Mirage police.



[NNN forum thread:]

Hispanic suspect dies after pointing gun at police in El Mirage AZ early Tuesday
Leftist Prof Who Claimed Trump Was Full of "Hatred and Anger" Accused of Arson

Leftist lunatic Dr. Gary Maynard Charged With Setting Wildfires in California Brokers with the California Forestry Division took Dr. Gary Stephen Maynard into custody on Saturday and charged with deliberately setting hearth to federal land for allegedly setting a number of fires in Lassen Nationwide Forest and Shasta Trinity Nationwide Forest late final month.

College professor held in wildland arson spree near California's massive Dixie Fire A college professor suspected in a series of arson fires in remote forested areas of Northern California near the massive Dixie Fire has been charged in connection with one of the blazes in Lassen County and was ordered ordered Wednesday at the Sacramento County Main Jail.

Gary Stephen Maynard, 47, is believed to have worked at a number of colleges in California, including Santa Clara University and Sonoma State University, where a Dr. Gary Maynard was listed as a lecturer in criminal justice studies specializing in criminal justice, cults and deviant behavior.

Sonoma appears to have taken down Maynard's faculty page. That's not definitive, but it certainly raises some questions. To get a sense of how potentially horrifying Maynard's actions were, he might have gotten firefighters killed. Maynard even allegedly attempted to trap firefighters between the fires he was setting and the boundaries of the Dixie Fire. "He entered the evacuation zone and began setting fires behind the first responders fighting the Dixie Fire," court filings read. "In addition to the danger of enlarging the Dixie fire and threatening more lives and property, this increased the danger to the first responders."



[NNN forum thread:]

DIXIE FIRE ARSONIST Leftist Prof Who Claimed Trump Was Full of "Hatred and Anger" Accused of Arson
U.S. Congressional House Resolution 579: Proposes to create new BLACK Supremacist Holy Days
CONGRESS H.RES 579 "Hip Hop Celebration Day" Recognition Month" NOV History Month
Paid Holiday for all blacks. No blacks may be arrested in this month. All whites will step off the sidewalk to give respect to blacks. All music on radio must be 'Hip-Hop'.

All video/TV commercials must contain at least one black actor. Black National Anthem to proceed all sporting events. All public and private schools to run Hip-Hop seminars.


[NNN forum thread:]

CONGRESS H.RES 579 "Hip Hop Celebration Day" Recognition Month" NOV History Month
FBI Seizes Entire Bank Account of Conservative Talk Show Host After He Attended a Trump Rally
by Daily Veracity Staff - August 11, 2021 - 4 minute read
Link: https://archive.fo/zEm4o#selection-805.0-1663.116

(link problem - ed)



During a viral new documentary released on Tuesday, Conservative Talk Show host Nicholas J Fuentes discussed the legal repercussions he has faced after he simply attended former President Trump's speech on January 6th.

Fuentes never entered the capitol building and remained approximately 200 yards away from the nearest entrance. The 23-year-old talk show host says he went to the capitol building following Trump's speech because the former President said he would also be giving a speech outside the front of the building.

"Currently the FBI is pursuing an investigation against me for my involvement at the capitol, I had done nothing wrong at the capitol, I committed no crime, I went there for the Trump rally at the Elipse which is just outside the White House," Fuentes said during the documentary.

"I walked to the capitol with hundreds of thousands of other people for a civil first amendment protected demonstration. I didn't participate in any violence or illegal criminal activity. So on the one hand I knew I had done nothing wrong but on the other hand, I knew that in this new country that we have, that doesn't necessarily protect you from law enforcement."

In the film, Fuentes noted that days later he noticed his credit card was declined for a subscription he signed up for. After checking his bank account, he found that his balance went from almost half a million dollars the day before, to zero dollars.

"I went through my transaction history and I saw a legal order that subtracted my entire bank balance," Fuentes said. "Both my credit cards and my entire checking account were frozen."

Fuentes said that what made this so crushing is that the Department of Justice and the FBI are immovable.

"Because of the war on terror, because of the Patriot Act, because of how the federal government operates, they really can do whatever they want to whoever they want, and there's nothing you can do about it."

Fuentes was also recently banned from flying on U.S. airlines by the United States Government, put on the official no-fly list, and permanently banned from Twitter following his attendance at the Trump speech on January 6th.

Fuentes was on his way to a press conference where he was intending to address political censorship online, only to find out that he had been censored by the U.S. government and banned from flying there.

Fuentes speculates that the mass action taken against him is due to his large effective reach, gigantic audience size, his ability to turn out hundreds of people at a moment's notice, and his vocal support of former President Trump.

Fuentes suggests that he is a true 'threat to the system' because of this.

FBI Seizes Entire Bank Account of Conservative Talk Show Host After He Attended a Trump Rally




ABOLISH THE FBI

D'Souza: Abolish the FBI
"Enough is enough!"

In an Op-Ed penned for the Epoch Times on Monday, conservative author and filmmaker Dinesh D'Souza discusses the state of the FBI and how it has become a major force for anti-Americanism and anti-conservative oppression. By contrasting the federal response to the January 6th DC capitol activists vs. the responses to Black Lives Matter and Antifa, D'Souza clearly exposes the bias within federal agencies like the FBI which unequally impose laws–sometimes acting completely unconstitutionally. He also highlights the difference in treatment between Rudy Giuliani and Democrat Andrew Cuomo, who is accused of sexual harassment and the deaths of 10s of thousands of nursing home patients.




Abolish the FBI
As a libertarian, let me make my position clear with respect to the FBI: It should be abolished, not reformed or reined in. That's because in a free society there is no national police force. Criminal justice, along with all the power a criminal-justice system entails, is best left at the state and local level. National police forces are inherent to totalitarian regimes, such as those in Iran, North Korea, and China.

Thus, it's not a coincidence that the Framers did not provide for a FBI in the Constitution, just as it isn't a coincidence that our American ancestors did not have a FBI for more than a century after the Constitution called the federal government into existence. In fact, if the American people had been told after the Constitutional Convention that the Constitution was bringing into existence a federal government that included a national police force, it is a virtual certainty that they never would have approved the deal, in which case the country would have continued operating under the Articles of Confederation, a type of governmental system in which the federal government's powers were so weak that it didn't even have the power to tax.

During his term in office, President Truman alluded to the nature and practices of the FBI when he said, "We want no Gestapo or secret police. FBI is tending in that direction. They are dabbling in sex-life scandals and plain blackmail…. Edgar Hoover would give his right eye to take over, and all congressmen and senators are afraid of him."
********** 10 August 2021 **********
BLACK-ON-WHITE: BLACK AFRICAN Lyft driver busted for attack on WHITE female country singer Clare Dunn
Country singer Clare Dunn has tearfully revealed how a rideshare driver yanked her from the car and violently threw her face-first into the ground — with the driver busted early Tuesday, online records show. "This has been hell," the "Get Out" singer tearfully told People magazine, sharing a photo of her bloodied and bruised face from the June 26 attack in Tennessee.

The Colorado-based star had been recording in Nashville when she and a friend shared a Lyft home from a girls' night out, with the pal dropped off first, Dunn said. The driver then got increasingly agitated as the 34-year-old singer asked him to take a slower route avoiding highways, and then pointed out that he had missed her turn, she recalled to People.

"He was screaming at me," Dunn recalled. "And I just knew in that moment that I wasn't going to get on that interstate with him. I wasn't going to go quietly where he wanted to take me. And I think he realized maybe this girl was going to be more trouble than she's worth," she said.

The driver then pulled over less than a mile from her house, she said. "Before I could even get my shoes off or get my phone to try and call 911, he grabbed me by the collar, ripped me out of the backseat and slammed me face-first down into a ditch," she told People.

"Somehow in the scuffle, I thought I called 911, but I didn't even get the number right. But it was a miracle. They called me back. "And when I came to, I was screaming, and I saw headlights. He ended up just leaving me alone at that point and took off," she said, recalling how she ran home with blood on her bruised face.

"He knew what he was doing," she said of the accused driver. "He hit 'complete the ride' after it was done," she said, saying that doing so removes key information about the driver from the passenger's app.

The singer said she and her friend later admitted to each other that they felt "alarm bells" about the driver and are tormented at having ignored them. "I had that intuition that something was wrong, and I ignored it," Dunn said, saying she assumed she was "overthinking it."

"I blame myself," she said, crying. Nashville Metro police on Monday put out an alert for suspect Albert Boakye, 46, and he was booked into Metro jail at 12:46 a.m. Tuesday, online records show. He was released just after 4 a.m., with no details immediately available about possible bonds.

BOAKYE Surname - Most prevalent in GHANA
- Highest density in GHANA

U.S. CITIZENSHIP STATUS OF SUSPECT NOT REPORTED.

Round em up - ship em out! ----- SEND THEM ALL BACK!



[NNN forum thread:]

black Lyft driver busted for attack on White female country singer Clare Dunn

(Black-on-

White

)
BLACK-ON-WHITE: Black brute chokes, punches (White) 64-year-old in NYC before fleeing in Mercedes
An assailant choked and pummeled a 64-year-old man in a disturbing Brooklyn attack last week — before speeding off in a Mercedes-Benz, new video shows. The victim was arguing with another man at Eldert Street and Wyckoff Avenue in Bushwick around 6:15 p.m. Aug. 2 when his rival became increasingly aggressive, cops said.

Footage released late Thursday shows the suspect slapping, then choking the victim as he attempts to enter a white van. The suspect then repeatedly punches the victim and knocks him onto the sidewalk, the clip shows.

A bystander is also shown attempting to intervene. The suspect then fled south on Wyckoff Avenue in a red Mercedes-Benz. The 64-year-old man was taken to Wyckoff Heights Medical Center for swelling and bruising to his face and torso.



[NNN forum thread:]

Black Suspect chokes, punches (White) 64-year-old in NYC before fleeing in Mercedes

(Black-on-

White

)
Denver police arrest 2 suspects on murder charges following fatal shooting at Coors Field
Denver police arrested two suspects Monday night after a fatal shooting at Coors Field that left one concessions worker dead and another bystander injured. Rayvell Powell, 32, and Javon Price, 21, were both booked into the downtown detention center and charged with first-degree murder and first-degree assault. They were both working as contract concessions workers at the stadium, according to an arrest affidavit.

The shooting occurred near gate A outside of the stadium about one hour after a game finished between the Colorado Rockies and Miami Marlins on Friday night. The deceased victim, who was also a contracted concessions worker at the stadium, got into an argument with the suspects before the game on Friday, according to the affidavit. A fellow employee of the deceased victim told a law enforcement officer that the "argument started possibly over [the victim] and Javon [Price] talking to the same girl." After the game, the victim got into another confrontation with the suspects and was shot, according to surveillance video reviewed by law enforcement.

"The victim is observed arguing with a black male in black clothing. A short time later, a dark-skinned male wearing black pants and a light-colored hoodie appears and then fires a gun striking the victim," an arrest affidavit reads. "The victim runs down the stairs as the suspect continues to shoot at him. The victim drops a backpack and falls to the ground. While on the ground the suspect runs down the stairs and stands approximately five feet from the victim and fires four to five more shots at the victim."

The second victim, an uninvolved bystander, was transported to a local hospital with non-life-threatening injuries. The identities of the victims have not been released.
Black female Lesbian Arrested By Willistown Township Police, Faces Multiple Charges For Shooting Ex-Girlfriend
Willistown Township, Pa. (CBS) — The Chester County District Attorney's Office and Willistown Township Police have charged Khadija Davis, 27, of Wayne, for shooting a 33-year-old victim living with Davis' ex-girlfriend.

Davis has been charged with attempted murder, aggravated assault, burglary, false identification to law enforcement, and related offenses for unlawfully entering a home and shooting the victim three times with a child present. Police said Davis shot herself in the foot as the ex-girlfriend tried to gain control of the firearm.

Upon arrest, Davis gave a false name and birthdate to the police. She is held on $500,000 cash bail at Chester County Prison. "The defendant's complete disregard for the lives of two adults and a child is incomprehensible," District Attorney Deb Ryan said. "My office will vigorously pursue the charges against the defendant in an attempt to bring justice to the victims. Thank you to Willistown Police for bringing a safe resolution to a dangerous situation."

"The defendant endangered the lives of three people in a residential area," Willistown Police Chief Robert Klinger said. "My officers quickly took control of the situation before more lives were put at risk. We will investigate this incident to the fullest."



[NNN forum thread:]

Khadija Davis Arrested By Willistown Township Police, Faces Multiple Charges For Shooting Ex-Girlfri
(Black) Alleged sexual predator busted in pair of Brooklyn attacks: cops
Cops busted a suspect who allegedly attacked two women in Williamsburg during the early morning hours on Aug. 1, sexually assaulting one and attempting to grab the other, officials said. Otoniel Mckenzie, 39, was charged with sex abuse, assault and criminal obstruction of breathing in connection to the pair of incidents, cops said late Monday.

He allegedly first targeted a 27-year-old victim on North 3rd Street near Bedford Avenue at about 1:20 a.m., authorities said. Mckenzie grabbed the woman from behind, placed his hand over her mouth and groped her as he demanded she stay quiet, cops said.

The woman was able to flee and the suspect bolted, police said. About 90 minutes later, Mckenzie tried to assault a 25-year-old woman nearby on North 6th Street and Roebling Street, but she managed to fight him off, according to police. As the suspect went to pull her away, she struck him with her elbow and fled on foot, cops said.

[NNN forum thread:] BLACK Alleged sexual predator busted in pair of Brooklyn attacks: cops
(Black) Creep attempts to rape woman in Bronx building, cops say
A creep attempted to rape a woman and attacked her when she tried to fight him off in the Bronx this week, cops said. The suspect approached the 37-year-old victim at East 163rd Street and Teller Avenue in Concourse Village around 3 a.m. Monday and struck up a conversation, authorities said.

He then forced her into an apartment building, started to remove her clothes and attempted to rape her, authorities said. The victim resisted and scratched her attacker in the face, cops said.

In turn, the suspect struck the woman in the face and stomach before bolting with her iPhone, authorities said. The victim, who suffered non-life-threatening injuries, was taken to Lincoln Medical Center. Cops released surveillance footage of the suspect early Tuesday and the NYPD's Bronx Special Victims Squad is investigating.

[NNN forum thread:] Creep attempts to rape woman in Bronx building, cops say
(Black) Inmate Accused Of Assaulting Century Correctional Institution Officer With Food Tray
Inmate James Hines assaulted a [trans?] officer at Century Correctional Institution by striking 'them' [stet] with a food tray, according to the Florida Department of Corrections.

"Staff responded appropriately, and the inmate was subdued," FDC said. Hines is serving a four year, two month sentence for a sex offender registration violation in Lee County.



[NNN forum thread:]


Orangutan throws food bowl at zookeeper
Black CRIME: Cops bust '24-hour open air bazaar' for crack cocaine in Times Square
Authorities busted a "24-hour open air bazaar" in Times Square where a crack-cocaine ring brazenly operated for nearly two years, officials said Tuesday. The eight-man group of suspects is believed to have netted more than $10,000 a week fueled by 'round-the-clock shifts at 43rd Street and Eighth Avenue, according to the NYPD and federal authorities, who unsealed an indictment against the crooks Tuesday.

"This crew gave new meaning to the slogan for New York City as the 'city that never sleeps,' by allegedly operating a 24-hour drug distribution ring," said Special Agent in Charge of Homeland Security Investigations Peter Fitzhugh in a statement.

[NNN forum thread:]

Cops bust '24-hour open air bazaar' for crack cocaine in Times Square
Hispanic man arrested for murder of Jewish NYC divorce attorney stabbed to death in office
A man was arrested Monday for the murder of a Queens divorce attorney who was found stabbed to death in his office, cops said. Nando Perez, 64, of East 167th Street in the Bronx, was arrested and charged with the murder of attorney Charles Zolot in Queens, according to police.

Sources tell The Post that Perez may have been a disgruntled client dissatisfied over a home foreclosure. Zolot, 65, was found with multiple stab wounds in a second-floor office at 37-06 82nd Ave. in Jackson Heights by a custodian around 5:50 a.m., police said.

Zolot was known for doing real estate litigation and divorce work, a tenant told The Post on Thursday. He was admitted to practice law in New York in 1982 and handled "all areas of family law" including child custody and child support, bankruptcy, pre- and post-nup agreements and visitation rights, according to his website. Zolot, who lived in Briarwood, belonged to a synagogue and has a sister but did not appear to have children, a wife or girlfriend, a neighbor said Thursday.



[NNN forum thread:]

Hispanic man arrested for murder of Jewish NYC divorce attorney stabbed to death in office
Brown-skinned Hispanic Ex-Bronx music teacher charged with sexually abusing four students for years
A former Bronx charter school orchestra conductor sexually abused four students for years — including at least one girl who was just 12 when the molestation started, prosecutors say.

Jesus Concepcion, 48, was known as "Mr. C" at KIPP Academy Middle School, where the music teacher and orchestra instructor preyed on the girls from 2002 through 2007 by luring them into sex acts in his car, at motels and in the public charter school's music room, according to the US Attorney's Office for the Southern District of New York.

After singling his victims out with "personal attention," Concepcion plied the students with money, clothing, jewelry and other gifts while telling several of them that they were in a romantic relationship, federal prosecutors allege. Concepcion was arrested Saturday, four years after accusations against him at the school surfaced and were reported to authorities, officials said.

He is accused of also taking his victims from KIPP Academy or other locations in the Bronx to motels in New Jersey, where he typically told them to stay in his car as he got a room, authorities said. In at least one instance, he then had sex with a female student in a motel against her will, prosecutors said.

JESUS CONCEPCION ARRESTED



[NNN forum thread:]

Spanic Ex-Bronx music teacher charged with sexually abusing four students for years
Cops collar MEXICAN-surnamed suspect in 91-year-old's murder in Bronx
Cops have busted the man who posed as a utility worker before allegedly killing a 91-year-old man inside his Bronx garage last week, cops said. Luis Bonilla, 32, was arrested Monday in connection to the death of Nicolo Rappa and charged with murder, manslaughter, robbery and assault, according to police.

Rappa was found with his hands and feet bound and fatally beaten in a garage at Wickham and Waring avenues just before 1 p.m. on Aug. 3, according to police. Police sources said Bonilla dressed as a utility worker and was "checking meters" before the alleged slaying.

Bonilla Surname - Most prevalent in MEXICO



Note: Surname of 91-yr-old victim so disrespectfully and cowardly murdered is of Italian descent....





[NNN forum thread:]

Cops collar suspect in 91-year-old's murder in Bronx
UK: MUSLIM PAKISTANI FOREIGNER charged with social worker attack
The social worker was stabbed multiple times during a welfare visit to a home in Noel Park Road in Wood Green, north London, on Friday evening. Sulai Bukhari, 33, of Noel Park Road, was also charged with two counts of attempting to cause grievous bodily harm.

He will appear at Highbury Corner Magistrates' Court on Monday. The officers, who were also assaulted, have left hospital while the 61-year-old social worker's condition has been described as non-life changing.

Bukhari was arrested on Friday at his home address and remains in police custody after being charged on Sunday morning. Two other men arrested in connection with the same incident have been released under investigation, the Met Police said.

[NNN forum thread:] http://www.nnnforum.com/forums/showthread.php?t=359548
Hispano-FAGGOT Former MLB star Omar Vizquel accused of HOMO-sexually harassing batboy
Former major-league baseball star Omar Vizquel sexually harassed an autistic batboy when he was manager of a Chicago White Sox minor-league team, a federal lawsuit alleges. The allegations stem from Vizquel's time as manager of the Birmingham Barons, a famed minor-league team that serves as a Class A affiliate of the White Sox, according to the complaint filed in the Northern District of Alabama.

The plaintiff alleged that Vizquel ordered him into the shower with him on Aug. 22, 2019, after a Barons game that day at Regions Field. The lawsuit alleges that Vizquel was naked and handed the plaintiff, now 25, "a bar of soap and told him, 'Wash my damn back!'"

"Humiliated, intimidated and frightened of what would happen if he disobeyed," the plaintiff "complied with Vizquel's demand," the complaint said. "As he washed Vizquel's back, Vizquel's hands were in front of his body near the level of his waist."

The back-washing lasted a minute before Vizquel turned around, the lawsuit says. "Vizquel's penis was fully erect. He made no effort to hide his erection ... rather, he proudly displayed it," the lawsuit says. Moments later, the batboy told two other Barons employees, who are not defendants, what had just happened, and they laughed at him, according to the complaint.

Vizquel Surname - Most prevalent in Venezuela

Faggot 'Pride' flag replaced by Confederate flags on Virginia Tech campus
For the third time in two weeks, a rainbow Pride flag was stolen from outside a religious center on the Virginia Tech campus. This time, however, the LGBTQ symbol was replaced by two Confederate flags — one in front of the building, where the previous flag stood, and another in the back. "This one was just an escalation when the Confederate flag was put up in its place," the campus minister, Bret Gresham, told NBC News. Gresham, who runs the Wesley Center, the building from which the three Pride flags were taken, said the school's LGBTQ students are "hurt, saddened and scared" following the weekend's incident.

"My No. 1 concern is the students and making sure they feel they have a safe environment to come, to live out their faith and be affirmed in who they are," he said. The Wesley Center has displayed a Pride flag for years and keeps extras on hand should one need to be replaced, according to Gresham. He said he noticed the latest vandalism Saturday morning and reported the incident to the Blacksburg Police Department.

Amos 5:13 Therefore the prudent shall keep silence in that time; for it is an evil time.
********** 09 August 2021 **********
BLACK-ON-WHITE: Man accused of killing (White) Richmond couple booked into Detention Center
RICHMOND, Ky. (LEX 18) — The man accused of murdering a well-known Richmond couple has been booked into the Madison County Detention Center. Thomas Birl, 51, of Cadiz, is facing several charges, including murder, after he allegedly shot and killed 54-year-old Chris Hager and 52-year-old Gracie Hager Tuesday evening. According to Birl's additional arrest citation, he shot the couple with a gun stolen out of West Virginia.

In the arrest citation, he is being charged with receiving stolen property (firearm). The firearm was a black 9mm that Birl left on the scene. Birl is charged with Murder, 1st Degree Arson, Tampering with Physical Evidence, and 1st Degree Criminal Mischief.

On Tuesday evening, Birl barricaded himself inside of a Richmond apartment after allegedly shooting and killing the couple. "Our community is saddened because Mr. and Mrs. Hager are pillars of our community," said Rodney Richardson, Interim Police Chief with the Richmond Police Department. "A lot of people knew them. A lot of people had contact with them."

Police said Birl was a resident at the Keystone Drive apartment owned by Chris Hager, but a motive is still unclear. Witnesses at the scene told police Birl shot the Hagers multiple times outside of the apartment and ran back into the apartment where he remained barricaded for roughly four hours.

Officers say he barricaded himself inside and set a fire before police shot "rounds of powdered gas" inside, prompting him to come out. "Due to how Mr. Birl chose to exit his barricaded position, he was taken to a medical facility as a safety precaution to ensure he did not have any injuries not visible to law enforcement," Richmond Police Department wrote in a Facebook post.

Birl remains at the medical facility with law enforcement at his side and will be taken to the Madison County Detention Center as soon as his treatment is complete. Police say it's unknown if the couple were familiar with the suspect before their death. A preliminary investigation does not indicate the two were at the residence to serve a notice of eviction.

"The sad news is that we have a daughter who Mr. Cornelison had to call earlier before we got here and let her know that both her parents are gone. And that's not an easy call to make," said Richardson.

OBITUARY for VICTIM Chris Hager, age 54 - (gunmemorial)

OBITUARY for VICTIM Gracie Hager, age 52 - (gunmemorial)



[NNN forum thread:]

Richmond, KY White couple in their 50's shot dead by negro w/ stolen gun, then barricades self

(Black-on-

White

)
BLACK-ON-WHITE FEMALE COP KILLER(s): Emonte Morgan & Eric Morgan: 5 Fast Facts
Emonte Morgan is the 21-year old 'man' accused of being the gunman in the murder of Chicago police officer Ella French and the wounding of her partner. On August 9, 2021, Morgan was charged with first-degree murder of a peace officer, attempted first-degree murder of a peace officer (two counts), aggravated unlawful use of a weapon, and unlawful use of a weapon by a felon, Superintendent David Brown said in a news conference. "This is the first step towards justice as we work to honor our fallen officer and her partner," Brown said.

His brother, Eric Morgan, 22, is also facing charges in connection with the shootings: aggravated unlawful use of a weapon, unlawful use of a weapon by a felon, and obstruction of justice. Brown confirmed that the Morgans are brothers. A woman who was in the car with the two Morgan brothers has not been charged. Brown did not name her.

The brothers have ties to both Chicago and to Madison, Wisconsin (where a judge gave Eric Morgan probation for a felony conviction recently), according to their social media pages. Emonte Morgan claimed he was a "musician" on Instagram. He linked to this YouTube video of a rap song; the photos in it appear to be a tribute to another man.

"I had it ruff as a shordie," Eric Morgan wrote with one photo on Facebook. "Man, f*** 12 man," he said in a Facebook video. That translates to "f*** the police." Heavy blurred out the expletive. Brown said that the murder weapon was acquired by Eric Morgan through a straw purchaser because he had a felony conviction, which a federal complaint says was out of Dane County, Wisconsin.

NON-white Brothers charged in killing, wounding of (White) Chicago police officer(s)

Who are Emonte and Eric Morgan?



[NNN forum thread:]

negro brudahs charged in fatal shooting of WF Chicago police officer Ella French

(Black-on-

White

)
(Black) Suspect arraigned in triple homicide on SPI
The lone suspect in a triple homicide on South Padre Island was arraigned Monday morning in the city's court.

Yordi Barthelemy, a 23-year-old man from Kerns, Texas, was arraigned on capital murder and assault family violence for the shooting deaths of a 46, 47 and 65-year-old woman this past Saturday, August 7. The women were all of the same family, according to a release from the city.

Municipal Judge Ed Cyganiewicz gave no bond to Barthelemy's capital murder charge as recommended by the latter's state-appointed attorney, saying he was a "flight risk" because he is not from the area. For the assault family violence charge, Barthelemy was given a $50,000 surety bond. Barthelemy said he would try to hire his own attorney but indicated he would likely accept a court-appointed attorney.

Barthelemy will be transported to Cameron County Jail "at a later time." the press release said. Police responded to a family disturbance call at the Suites at Sunchase hotel, at 1004 Padre Blvd, around 10 p.m. on August 7. When police arrived, they found the three women dead with gunshot wounds.

Barthelemy left to Port Isabel shortly after the shooting in a Ford F-250, parking at the South Shore Plaza and phoning Port Isabel Police Department to turn himself in, according to PIPD Chief Robert Lopez. Upon arrest, PIPD officers recovered a gun from the vehicle.

Man arrested for death of three Houston women on South Padre Island



[NNN forum thread:]

Jigro deafens tree wimman fambly members on South Padre Island, TX
(Black) Fayette man turns himself in, wife found dead
FAYETTE, Miss. (WLBT) - According to Jefferson County Sheriff's Office, a death investigation is underway following a husband's arrest for the death of his wife. Deputies say they found 62-year-old Katie Carradine deceased in her home in Fayette, Miss on Thursday.

It is unclear what transpired between Katie and 55-year-old Jimmie Carradine; however, authorities say he arrived at the Jefferson County Sheriff's Office around 6:50 a.m. in his wife's vehicle.

Mr. Carradine later disclosed to officers that 'he had lost it' and didn't know if his wife was hurt or dead. Deputies say charges are pending on the outcome of the cause of death.



[NNN forum thread:]

Silverback nabbed for murder of his Sow
(Black) Man gets life in prison in fatal shooting, solicitation of murder case
ANN ARBOR, MI – A bag of marijuana, a wad of cash and single bullet ruined the lives of four families in 2017, Washtenaw County Trial Judge Patrick Conlin said.

"There is no win today and I have no pleasure in sentencing a young man to prison," he said while sentencing Xavier Payne to life in prison on Monday, Aug. 9.

Payne was convicted of slaying Brandon Cross in a robbery and later soliciting the murder of his codefendant's parents while he was in the Washtenaw County Jail awaiting trial.

Payne, 19, was found guilty by a jury, June 25, of one count each of second-degree murder, felony murder, conspiracy to commit armed robbery, felony firearms and two counts solicitation of murder.
BLACK-ON-WHITE: 22 year-old visiting Seattle brutally beaten by black thug-thief
A 22-year-old freelance photographer was brutally attacked and beaten by a stranger while on vacation in Seattle. The victim, who goes by Caliber Visuals on social media, is still spitting up blood and getting severe headaches days later, he said.

The attack was caught on graphic surveillance video, and shows Caliber approached by a man in an orange shirt and black pants. The two seem to shake hands, but the suspect doesn't let go and throws Caliber to the ground.

The suspect repeatedly kicks and stomps on Caliber's head before knocking him unconscious. The suspect goes through Caliber's pockets, taking his money and personal belongings before walking away, leaving Caliber immobile on the sidewalk.

Who is Caliber Visuals? Photographer, 22, robbed and brutally beaten in Seattle during holiday
Police are yet to catch the suspect but have released a description. They say he is "a Black male, 5'10", 180 lbs., with a medium build."

Brutal Seattle beating caught on surveillance video, police say
The suspect was identified as a Black male, 5'10", 180 lbs., with a medium build, and was wearing an orange and yellow t-shirt and black pants with a white stripe down the side at the time of the attack, police said.

'gofundme' for VICTIM



[NNN forum thread:]

DUMB (gay-ish) White Boy Stomped In Seattle - (by black male)

(Black-on-

White

)
(Black female) Suspect in road rage murder shot "aspiring rapper" in the back
GULFPORT, Miss. (WLOX) - The woman charged with murder last month in what police say was a road rage shooting says that she was threatened first. Rose Madison appeared in court Wednesday for a preliminary hearing. Madison is charged with first-degree murder in the death of 26-year-old Antoine Johnson.

Madison shot Johnson on July 8 after an argument began near Three Rivers Road and Airport Road, said Gulfport Police. After the argument, Madison allegedly followed Johnson and shot him multiple times. In court Wednesday, Madison said Johnson threatened her with a gun first before driving away. She said she followed him and called police to give them the vehicle's license plate number.

According to police, dispatch told her to stop pursuing the man but she kept going. The chase came to an end at the intersection of 41st Street and Searle Avenue, where investigators said Madison pulled out her own gun and shot into the back of Johnson's car.

Madison told the court Johnson then got out of the car but reached back inside for what thought was his gun. Police said Madison then opened fire again, shooting Johnson several times in the back. An officer also testified that a gun was found underneath Johnson when they arrived. After the preliminary hearing, Madison's bond was reduced from $1 million to $200,000.



[NNN forum thread:]

Negress claims self defense in road rage murder of Spook rapper

Suspect negress has a tattoo of a cross between her eyebrows and a 'teardrop' tattoo 'weeping' from one eye....
What is significance of "tear drop" tattoo?
Black CRIME: Sex Slavery: Retarded teen felt 'brainwashed' into having sex with men
SOUTH BAY, Fla. (CBS12) — A man is accused of manipulating a retarded 16-year-old girl into having sex with him and his friends. The Palm Beach County Sheriff's Office arrested (black pimp) 39-year-old Willie Clarence Styles on three counts of kidnapping for human trafficking, and three counts of procure for prostitution.

The investigation began last month when the girl's mother found inappropriate text messages between Styles and the teen, whom her mother described as having a learning disability and could only read at the third grade level.

The victim, according to the arrest report, said the encounters took place on five separate occasions last month. In one encounter, the girl told investigators Styles took her to South Bay to do a "show" and have sex with his friend in exchange for money. In another encounter with a separate friend, the girl said she felt "brainwashed" into letting the man touch her.

According to the arrest report, Styles took her shopping for lingerie and perfume. She said he bought her roses at a gas station, and a birthday card for her grandmother at Walmart. The girl said Styles also promised her cash and an iPhone, which she never received. Instead, she said Styles used the money to guy marijuana and Molly.

Investigators said the girl eventually told her grandmother, who then told her mother. The girl, according to investigators, skipped out on a prostitution date on July 18, the same day her mother talked to detectives about the inappropriate text messages. "Man got a $100," wrote the suspect in a text.

[NNN forum thread:] Human trafficking arrest: Teen felt 'brainwashed' into having sex wif Willie & his niggaz
Alabama police arrest black man in connection to stolen vehicle
AUBURN, Ala. (WTVM) - The Auburn Police Division arrested a suspect in connection to a stolen vehicle.

On August 8, Auburn police arrested 20-year-old Ladarius Travon Echols, of Opelika, on warrants charging him with receiving stolen property first degree and attempting to elude a police officer.

The arrest stems from Auburn Police Division officers locating a stolen vehicle in the 1700 block of South College Street. Officers attempted to contact an occupant of the stolen vehicle and the subject fled on foot. Police identified the suspect as Echols. After further investigation, Echols was arrested and charged.

Echols was transported to the Lee County Jail and held on an $8,000 bond. This case remains under investigation and additional arrests are possible.



[NNN forum thread:]

Car thrieving Coon nabbed
Good Samaritan holds black alleged car burglar until police arrive
HERMITAGE, Tenn. (WKRN) — Wednesday morning, a Good Samaritan caught an alleged car burglar and held him at gunpoint until police arrived. "I just heard alarms go off." The victim we spoke with doesn't want us to release her name, but early Wednesday morning, a car burglar smashed her car window.

The victim said that someone had been breaking into many cars lately in her apartment complex: "I was scared. First thing I was thinking, if this is the actual individual, we don't know what he is capable of." The victim came out of her apartment, camera rolling, and captured one of her neighbors, gun drawn, holding an alleged car burglar in check. "They found so much on him. He had a gun, other people's phones. Money. He said, 'I don't live in this area, I was just walking home,' but he had on a bulletproof vest."

According to police, the suspect is 22-year-old Kevon Sherrill. The man holding Sherrill down is a resident, an ex-security officer, armed with his own handgun and keeping the suspect in place until police can arrive. When asked about Sherill wearing a bulletproof vest, the Good Samaritan who preferred not to be named said, "I thought it was odd, like he had done it before, and he was already planning on something happening maybe." The Good Samaritan tells News 2 that he was ready for anything. He wasn't nervous, but he said Sherrill probably was.

"I asked him why he was out pulling on door handles, he swore he wasn't, and I said, 'you are probably the one who broke into my car last night.' For him or anyone to do that, it rubbed me the wrong way." After a few minutes, Metro Police arrived on scene and searched the 22-year-old who had a stolen gun in his front pocket. He was wearing soft ballistic body armor over his red hoodie. Police also found other items on Sherrill that authorities say were stolen. The Good Samaritan says police thanked him for his help: "They have had a bunch of incidents lately, like car thefts in Nashville has skyrocketed."



[NNN forum thread:]

Thrieving Groid wearing bulletproof vest held at gunpoint by citizen after breaking into vehicle
Another (hispanic) suspect busted in beating death of black over fender-bender
A third suspect has been arrested in connection to the beating death of a man during a Bronx fender-bender last month — and was released after posting bail, according to cops and public records.

Erick Martinez, 28, was busted Thursday, weeks after the death of Geuris Guillermo, 42, (a black) who was attacked by a mob early July 25 in Mount Hope, authorities said early Monday.

Police charged him with manslaughter and criminal mischief. Prosecutors removed the criminal mischief charge and added gang assault. Geuris showed up at the scene after his 38-year-old brother, Ambiori Guillermo, was involved in a fender-bender near the corner of East 176 Street and Carter Avenue, police said.

Then a pack of 10 to 15 people punched and kicked the brothers, at one point stomping on Geuris' head, knocking him unconscious, prosecutors said. Some of the attackers also stole musical equipment from Ambiori's car. Two other suspects in the beat-down, Thomas Ellington, 29, and Luciano Norales, 27, were arrested at the scene, cops said.

Spanic suspect charged with manslaughter for beating death of (black) motorist after Bronx fender bender



[NNN forum thread:]

Another suspect busted in beating death over fender-bender, cops say
********** 08 August 2021 **********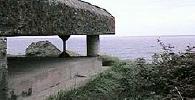 The New Nation News bunker
| | | |
| --- | --- | --- |
| | | Thanks to volunteer NNN reporters that contribute to the content of this site. |
| | | |
| --- | --- | --- |
| | | Miscellaneous commentary links: 'views not necessarily...' |
Info: New Nation News Forum Registration bug
The NNN Reporters Newsroom [Forum] Software has had a 'bug' for the last year
and has not been able to accept new forum 'reporter' applicants.
The forum software needs to be fixed, updated or replaced.
I am working on replacing the forum software and will post the new link when ready.
If you just want to send in a one-time or occasional link or comment
you may use this forum area that does not require registration.



You may post news links here on minority and migrant crime for the New Nation News editor to review
for posting on the NNN website. Please include original headline and web address.